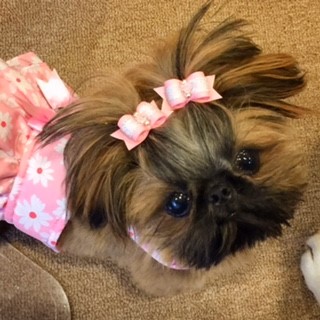 Welcome to Shih Tzu Alley!
Shih Tzu Alley is Dedicated to Breeding Quality, Healthy, Gorgeous AKC Imperial Shih Tzu Puppies with Outstanding Temperaments.

Our Imperial Shih Tzu Puppies are Home Raised, Well Socialized and we give you a Written Health Guarantee.

All of our Shih Tzu Puppy Parents reside on the premises as our beloved family pets.

Puppies are ready for their forever homes between 10-12 weeks of age depending on size. A puppy must weigh 2 pounds to leave our home.

We provide Vaccination Records from our Veterinarian, Feeding and Health Care Instructions along with a Puppy Starter Kit to help you and your New Puppy get started on the right track.

Shih Tzu Alley is always available before and after purchasing a puppy to answer questions and give advice wherever possible.

Our Imperial Shih Tzu Puppies will weigh 3-9 pounds as adults. Standard Shih Tzus weigh 9-18 pounds as adults so ours are the Tiny and Small Babies.

Our Puppies come from some of the Finest Tiny Shih Tzu Lines and we are so Proud of each one of them.

Our Prices are determined by Size, Color and Overall Quality, a very tiny female being at the top of the range. Prices range from $2850-$4500.

We feed only Organic Food to our Adults and Puppies to encourage Good Health going forward.

Shih Tzu Alley sells all puppies on a Limited AKC Registration, meaning NO BREEDING RIGHTS.

Sorry, but we do not ship our puppies. We like to meet you in person at our home so you can bond with your new family member before taking him/her home. We occasionally use a Travel Nanny who charges $450-$550 to deliver your Puppy to most airports in the USA.

We require a $1,000 Deposit to Hold a Puppy and accept Cash Only for the balance upon pick up. We DO NOT hold puppies without a deposit!. The deposit is non-refundable but can be moved to a future litter if there is an unexpected problem…as long as we are informed before the puppy is 8 weeks of age.

We have been raising Tiny Puppies for 15 years.

Please visit the other links for more information on our Puppies.

We are a Small, In-Home Shih Tzu Family Business in Southern California.

Serving Orange County, Los Angeles County, Riverside County, San Diego County, San Bernardino County and More.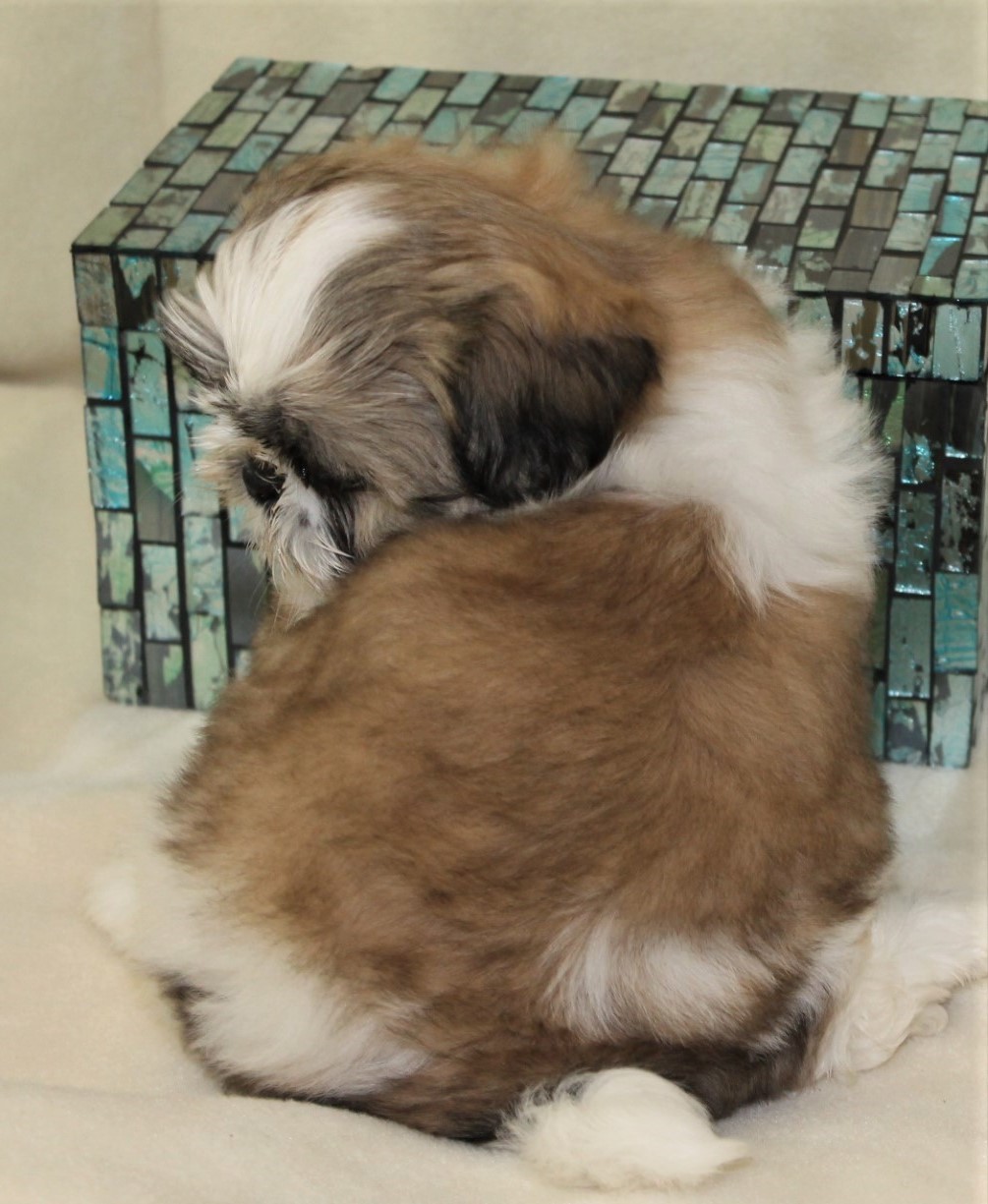 For more information, you may call, text or email me directly at: