Shih Tzu Alley's Parents
We are pleased to introduce our very Beautiful Mom's and Dad's. All of our dogs are AKC Registered and they are excellent examples of the Tiny Imperial Shih Tzu. Our primary goal is to breed for Temperament, Health, and Beauty. We strive for the Best so that your new family member can bring you many years of Happiness.
The Alley's Sheer Elegance
"Elle"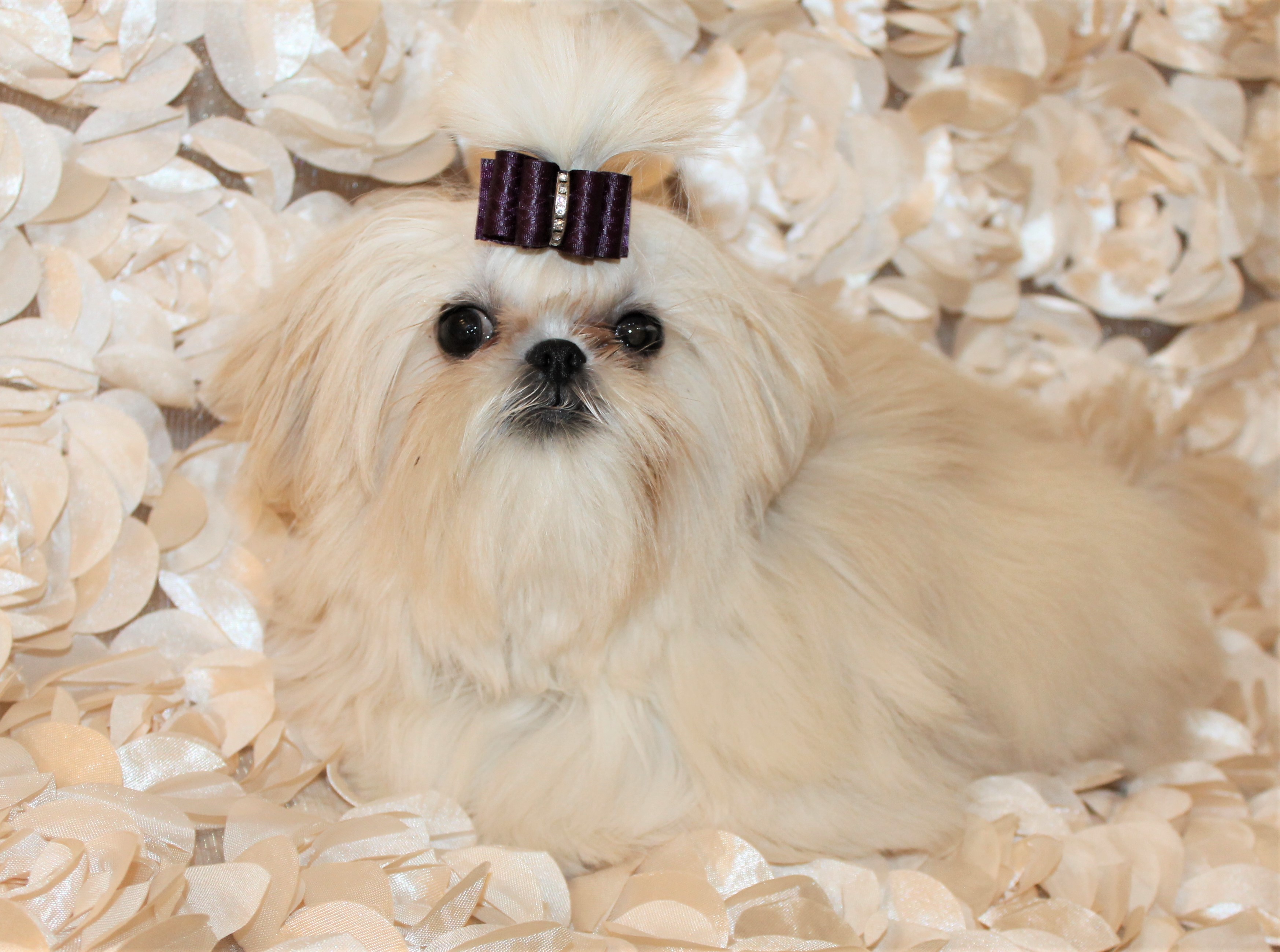 Elle is such a Gorgeous Girl! She is the daughter of our Savannah and we will be expecting her first Puppies in 2021. She has a Wonderful, Thick and Silky Coat and Very Short and Cobby.
Adult Weight: 5 1/2 pounds
IB Ready or Not
"Redman"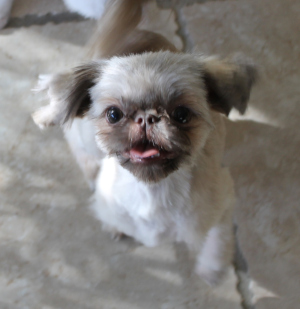 Redman is a great example of a Liver colored Shih Tzu. Hard to find a more Perfect Face than this. Itty, bitty high set Nose on a Flat Smooshy Face with the Most Captivating Hazel Eyes! So Handsome and also sporting a Short, Cobby Body. Redman's color has transitioned into Shades of Cream as he's matured. Just Gorgeous! He is in charge at Shih Tzu Alley!

Thank you, Patty, he is Everything you Promised!
Adult Weight: Almost 5 pounds
Color: Red Liver
Dar-She's Imperial Sadie
"Sadie"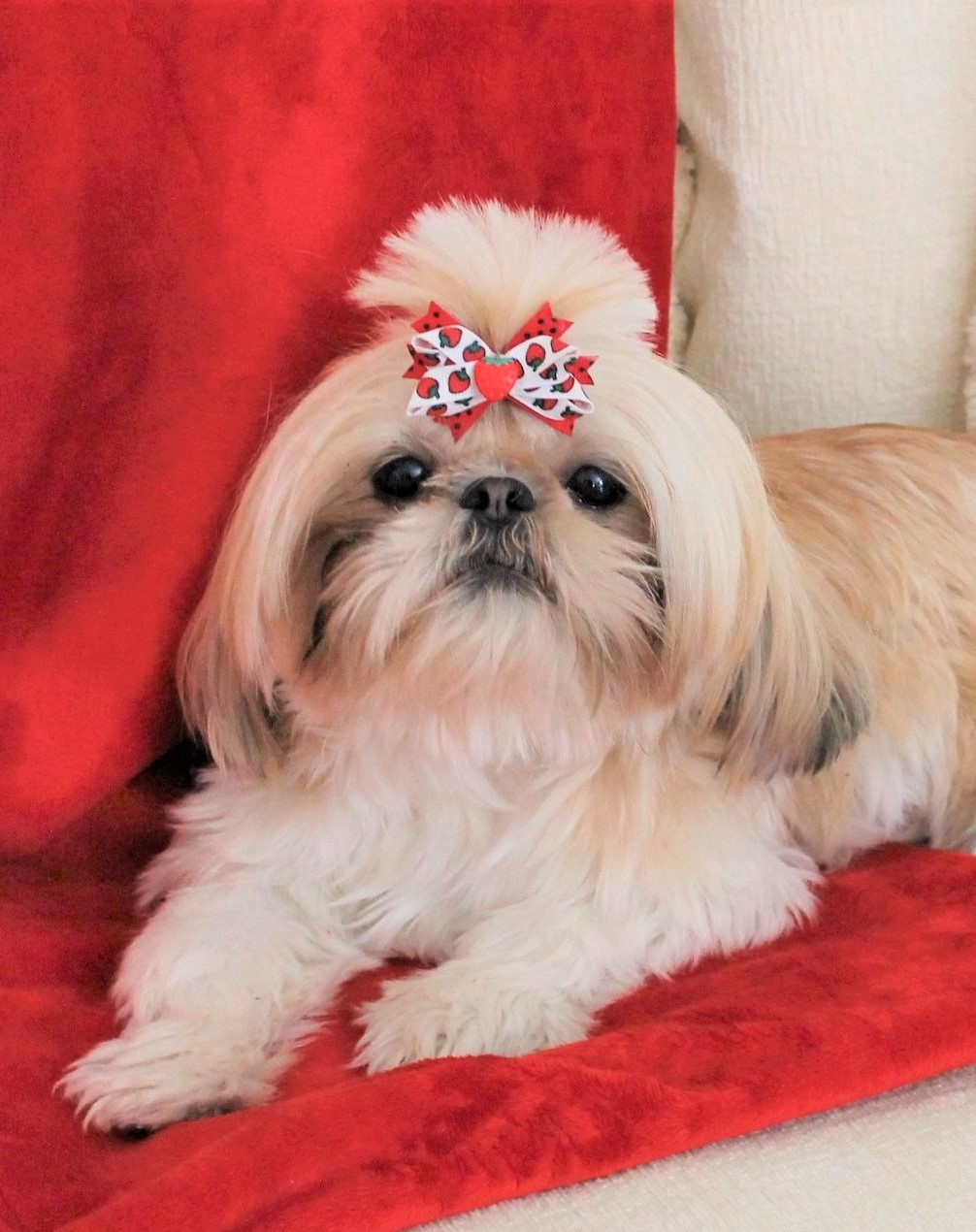 Miss Sadie is our Gold and White Parti Girl. She is Just Stunning!! She has an Unbelievable Silky Thick Hair Coat with Symmetrical Markings and Black Tipped Ears. Super Big Eyes!
Sadie has a Very Relaxed Personality and a Wonderful Temperament. She loves to be held and will follow you anywhere you go.
Adult Weight: 8 pounds
Sadie Carries for White, Red/Gold, Silver and Liver in both Parti and Solid Colors
The Alley's Lil' Mischievious
"Missy"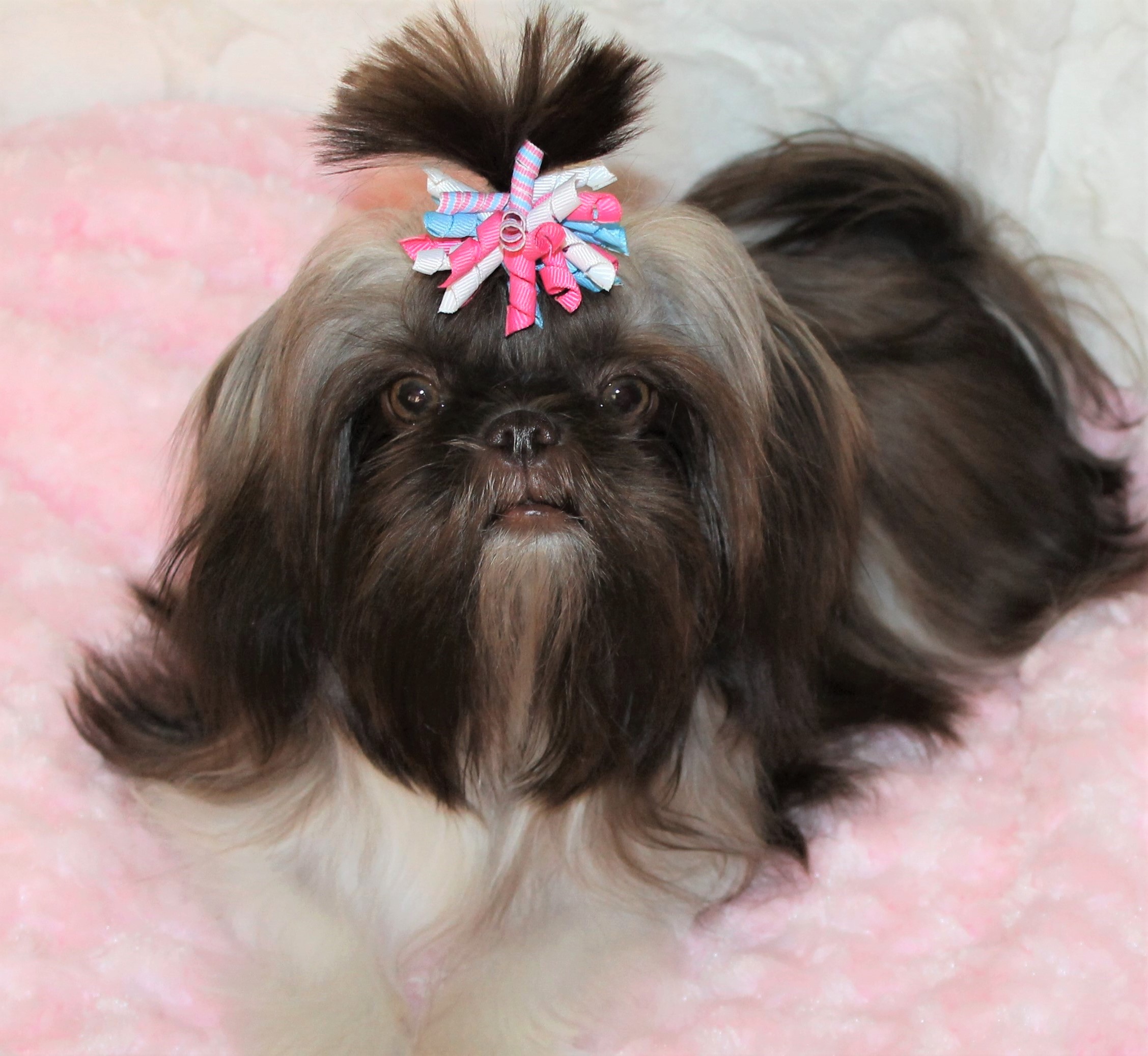 Missy is a Chocolate and White Girl with Big Amber Eyes and a Small Chocolate Nose. She is a Very Sweet Girl and Loves to Play often being the ring leader of outdoor play time. Missy Carries for Black, Chocolate, Blue and Gold in Solid and Parti Coats.
Adult Weight: 7 Pounds
The Alley's Man in Black
"Cash"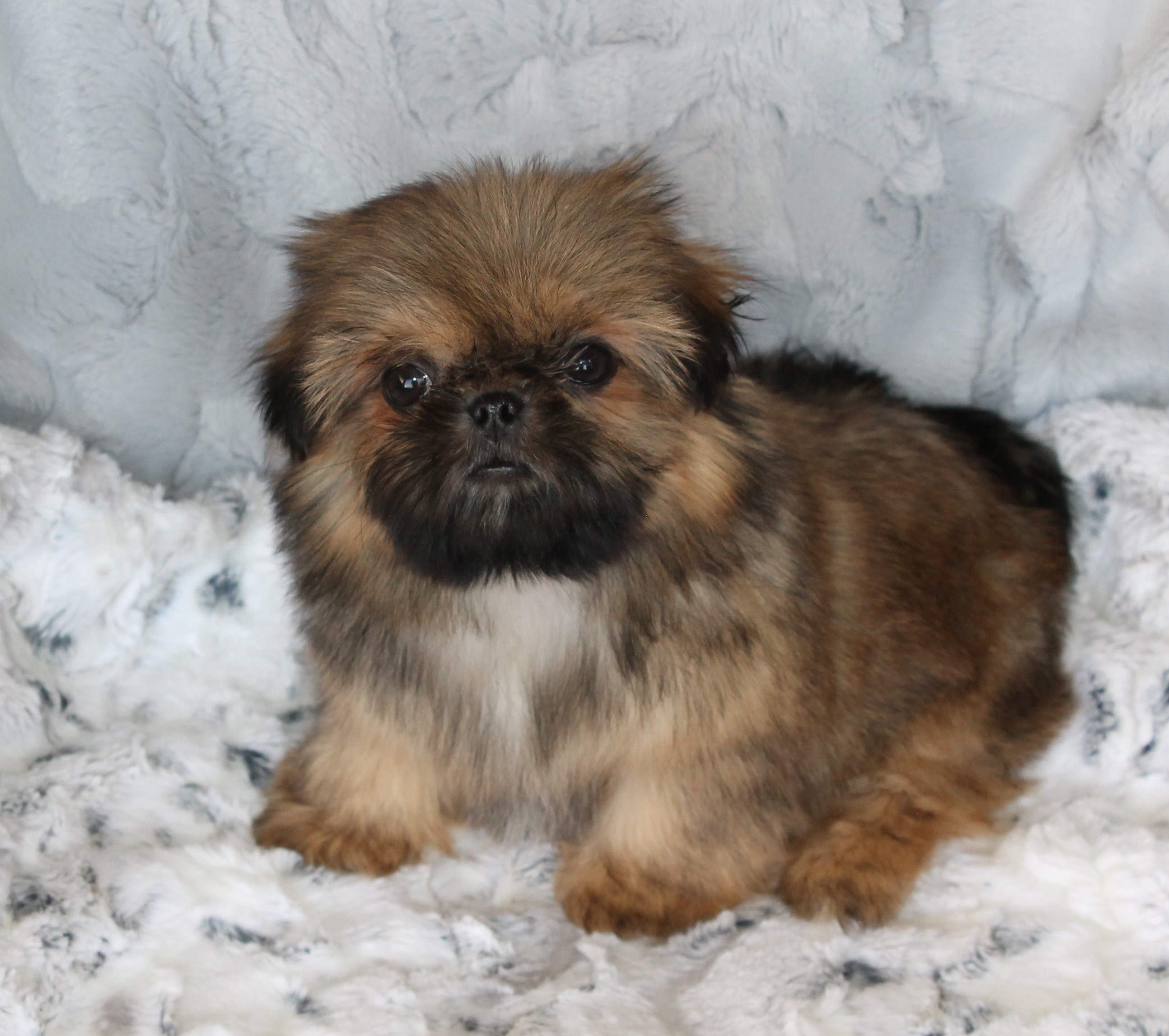 Cash has taken an early retirement and is Available to a forever home. Please call if you are looking for a
new family member. He is 1 1/2 years old and a very sweet boy.
Retired Parents
Fairy Tails Embrace A Falling Star
"Emb-R "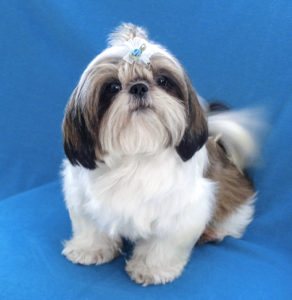 Emb-R is a Dark Red and White Girl with a Parti Marked Coat, Very Large Dark Eyes and an Awesome Thick Coat. She is Affectionate and has a Very Outgoing Personality. Loves Her Toys!
The Alley's Charming Mr. Boots
"Boots"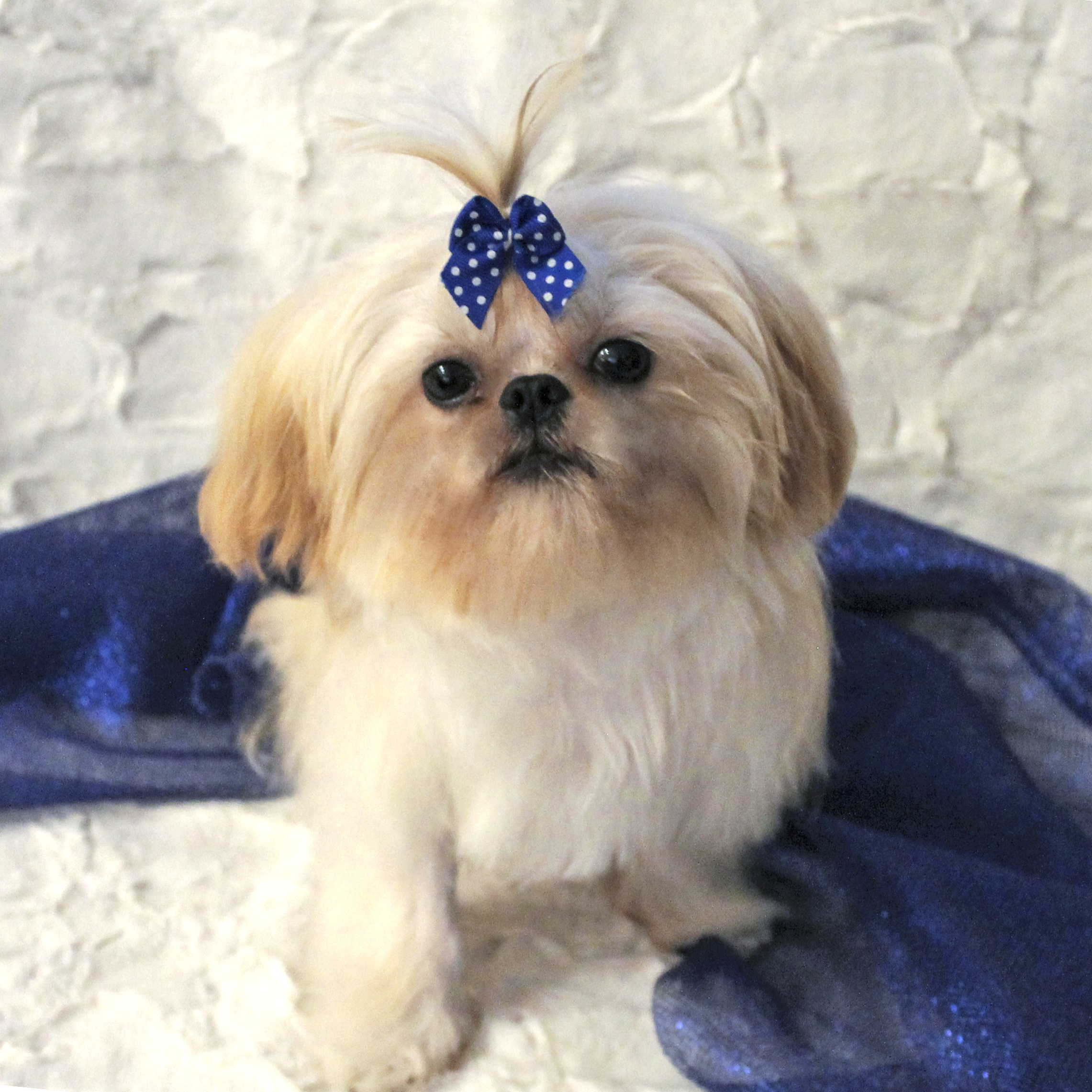 We are so Proud of Boots! He is a Cream and White Parti Boy with an Outgoing, Curious Personality. Look at those Big Eyes!
CH Classic's Dancin' On Streets of Gold
"Savannah"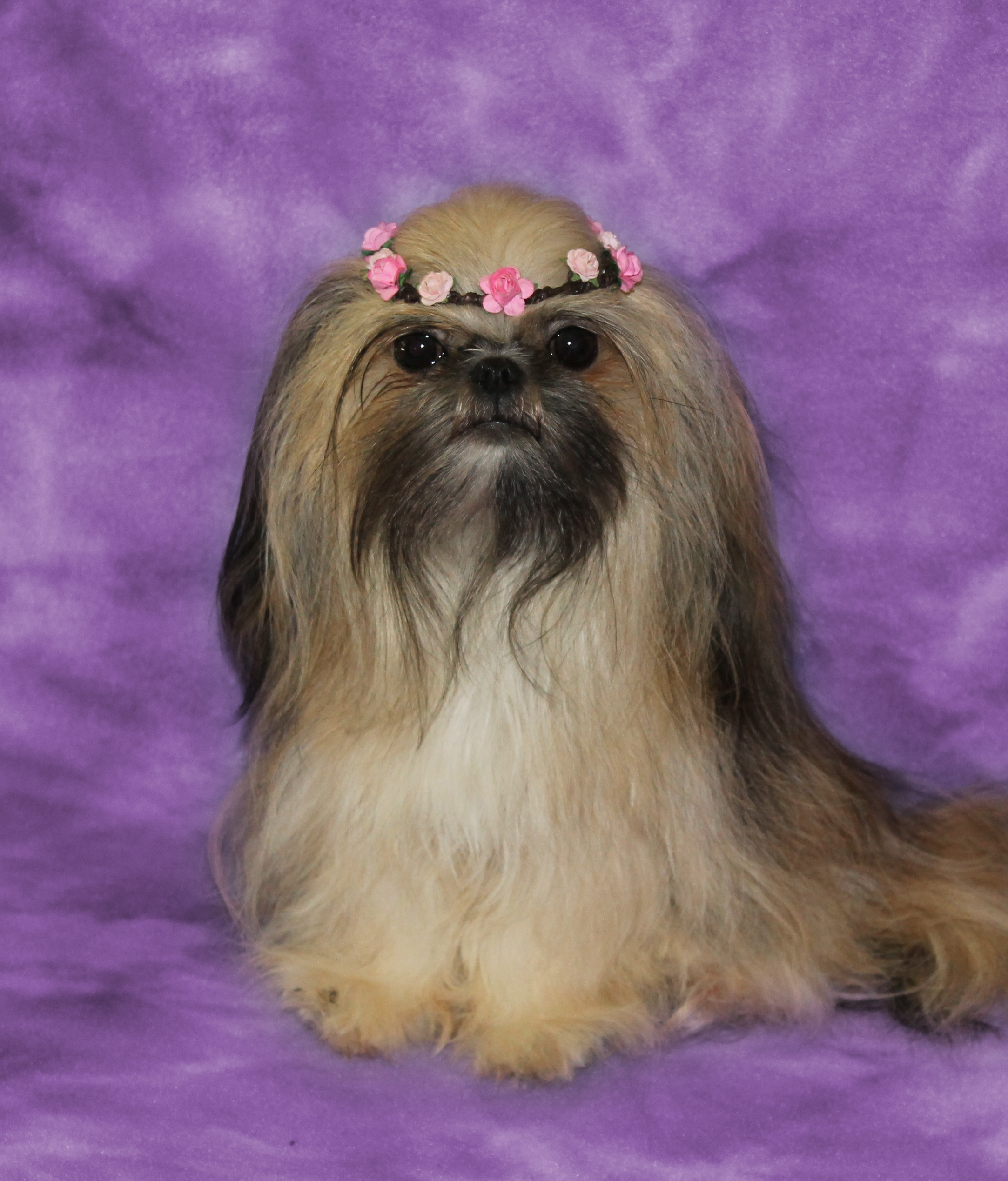 We are so Grateful for the Beautiful Puppies Savannah has produced and look forward to more Great Puppies from her daughter, Elle. Savannah will be staying at Shih Tzu Alley.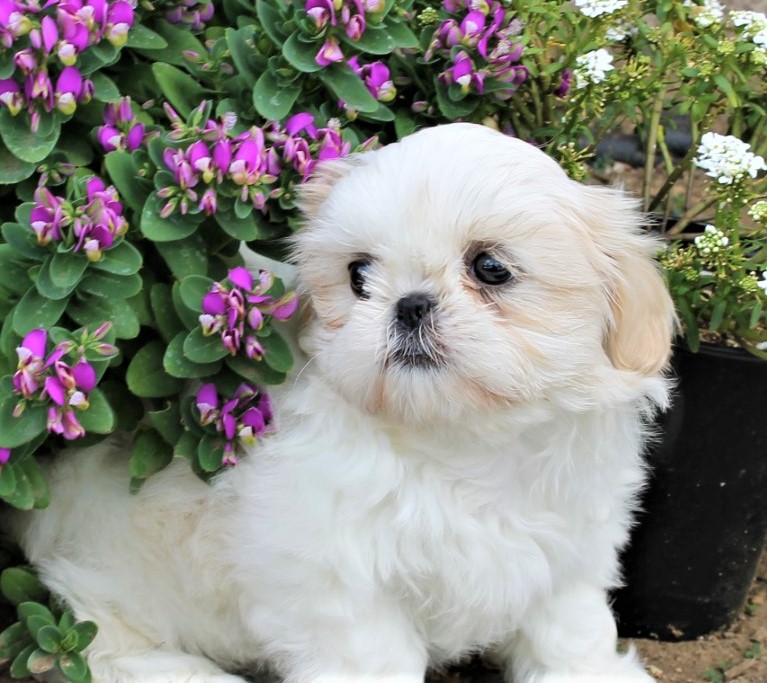 For more information, you may call, text or email me directly at: