Shih Tzu Puppies: Then and Now
It is so meaningful to us when our puppy parents send photos of the puppies as they grow up. Here are a few pictures of them as babies between 6-9 weeks of age and then when they grow up. Many of the solid pups are born dark but inevitably lighten to cream, gold, silver and red. We also produce solid white and cream babies and beautiful parti coats. They are so precious! Take a look!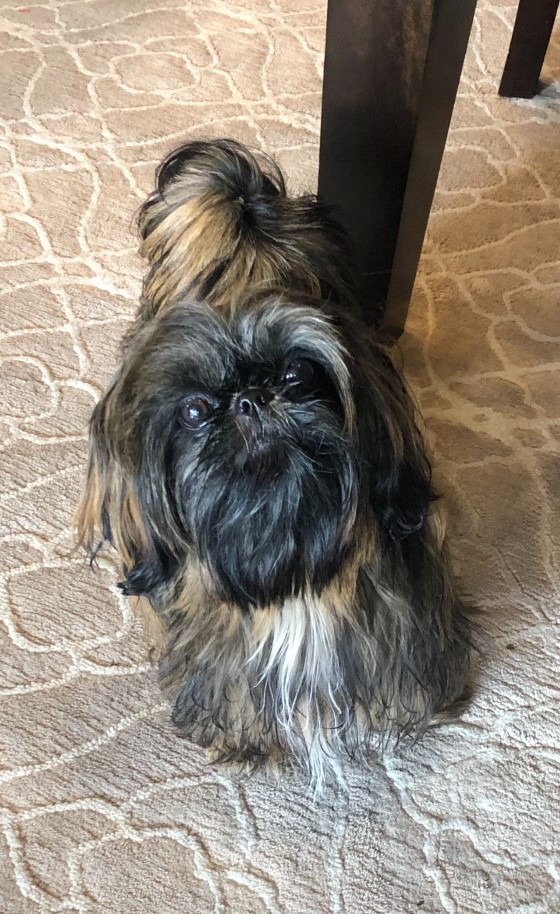 This is Molly at 6 weeks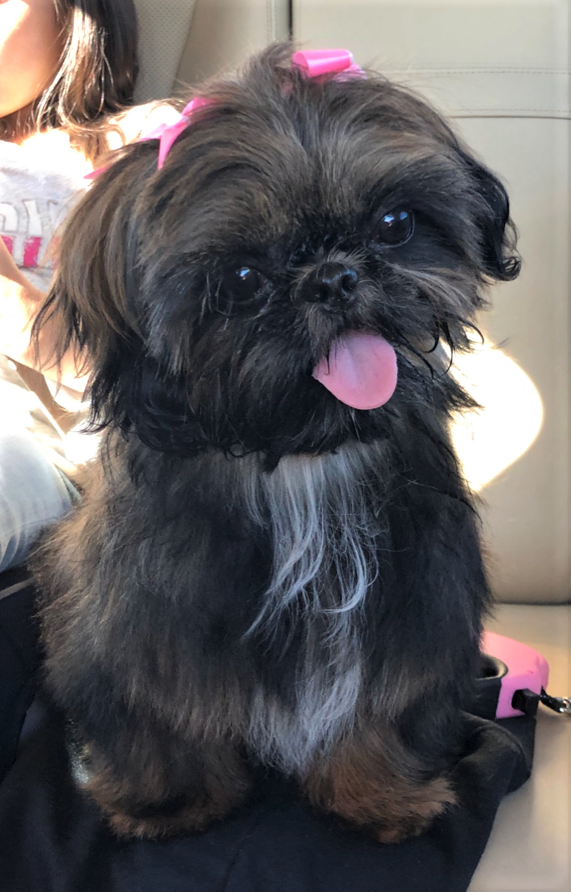 Molly at about 5 months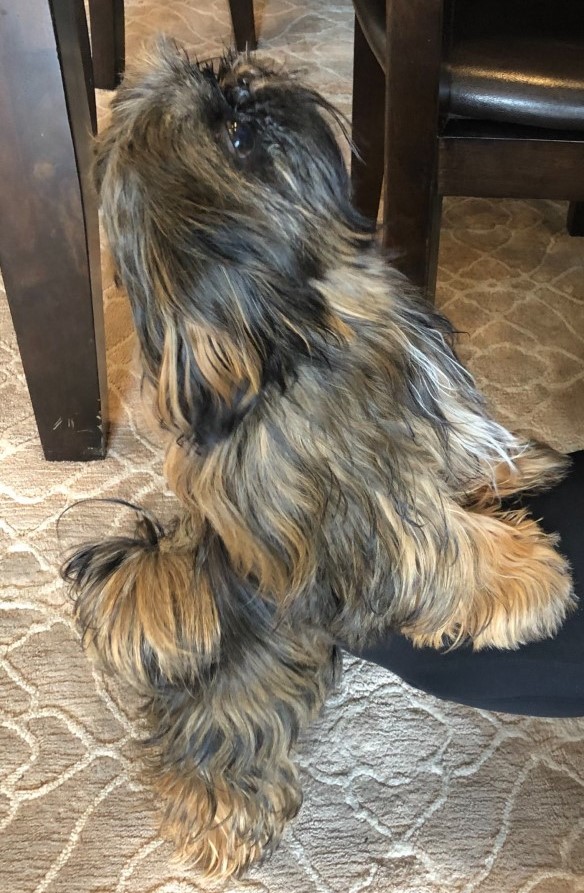 Molly at one year old. She has a Super Thick, Lush Coat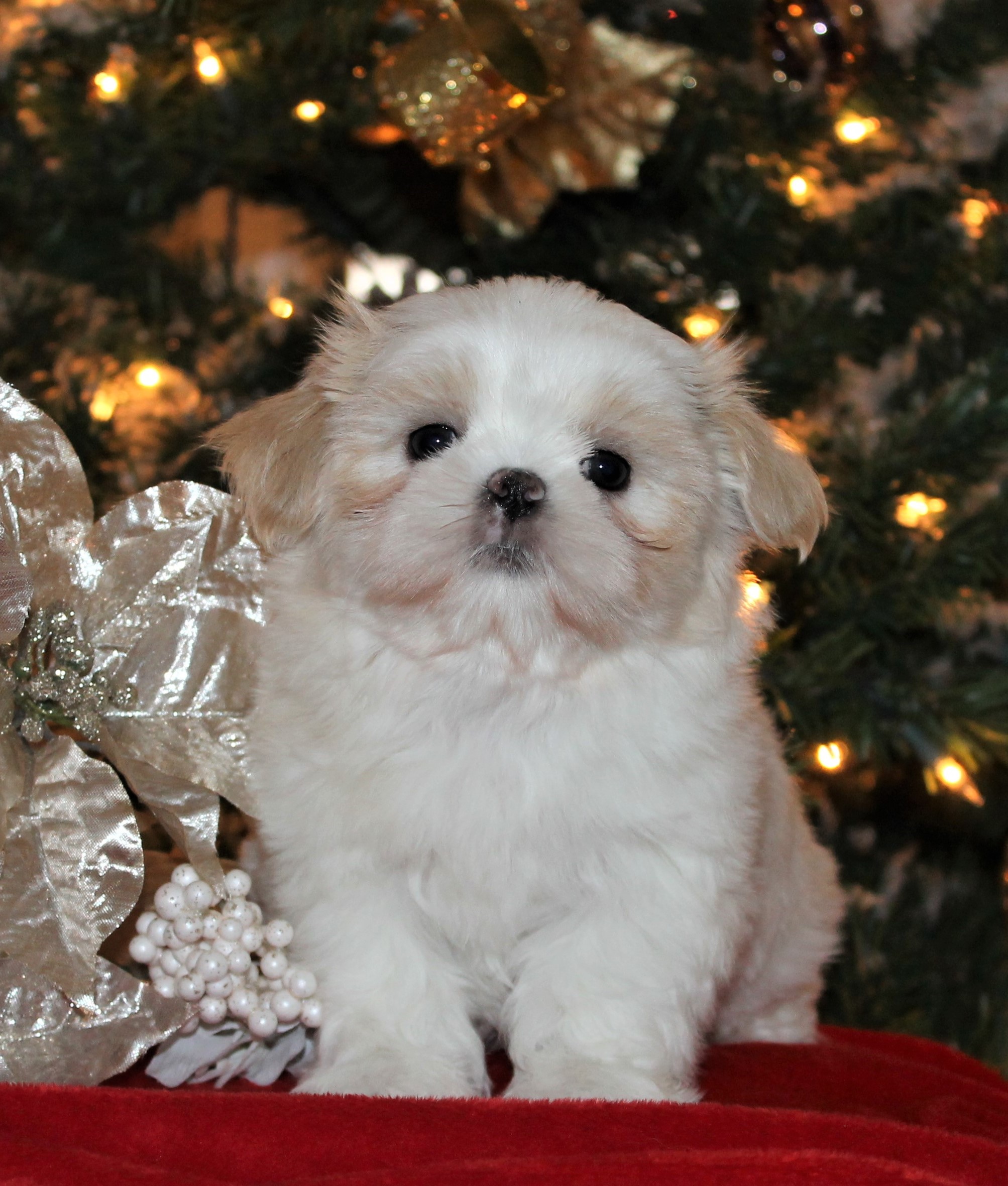 Lucky is 6 Weeks of Age in this photo.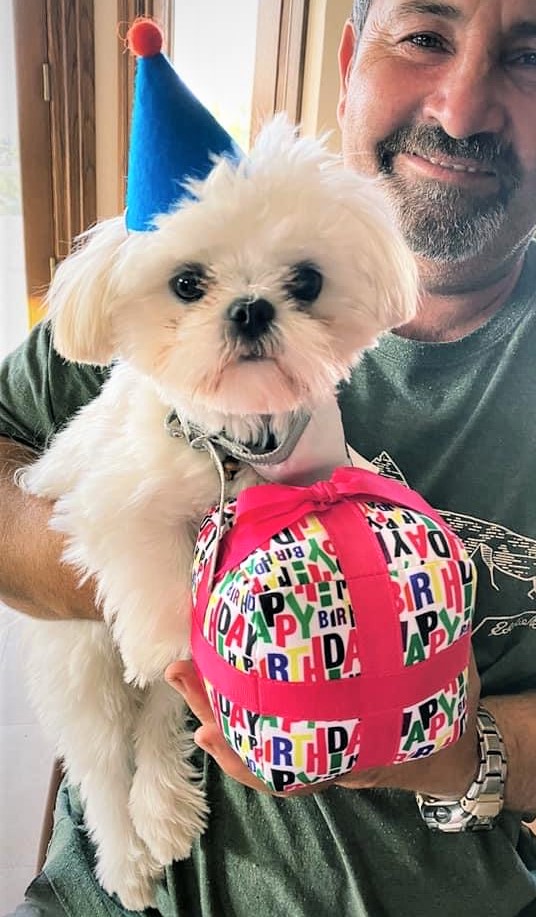 Lucky's First Birthday!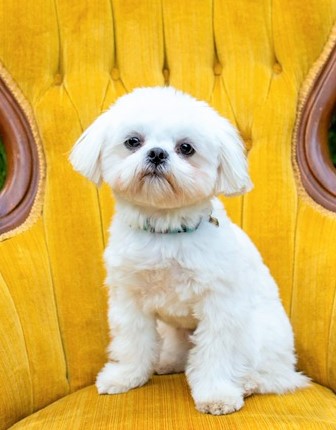 Lucky is growing up with his Big Boy Hair Cut. Almost 1 1/2 Years Old here.
This is Sunshine at 7 weeks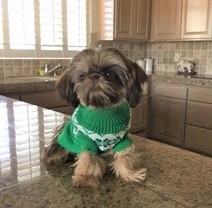 Sunshine at about 7 months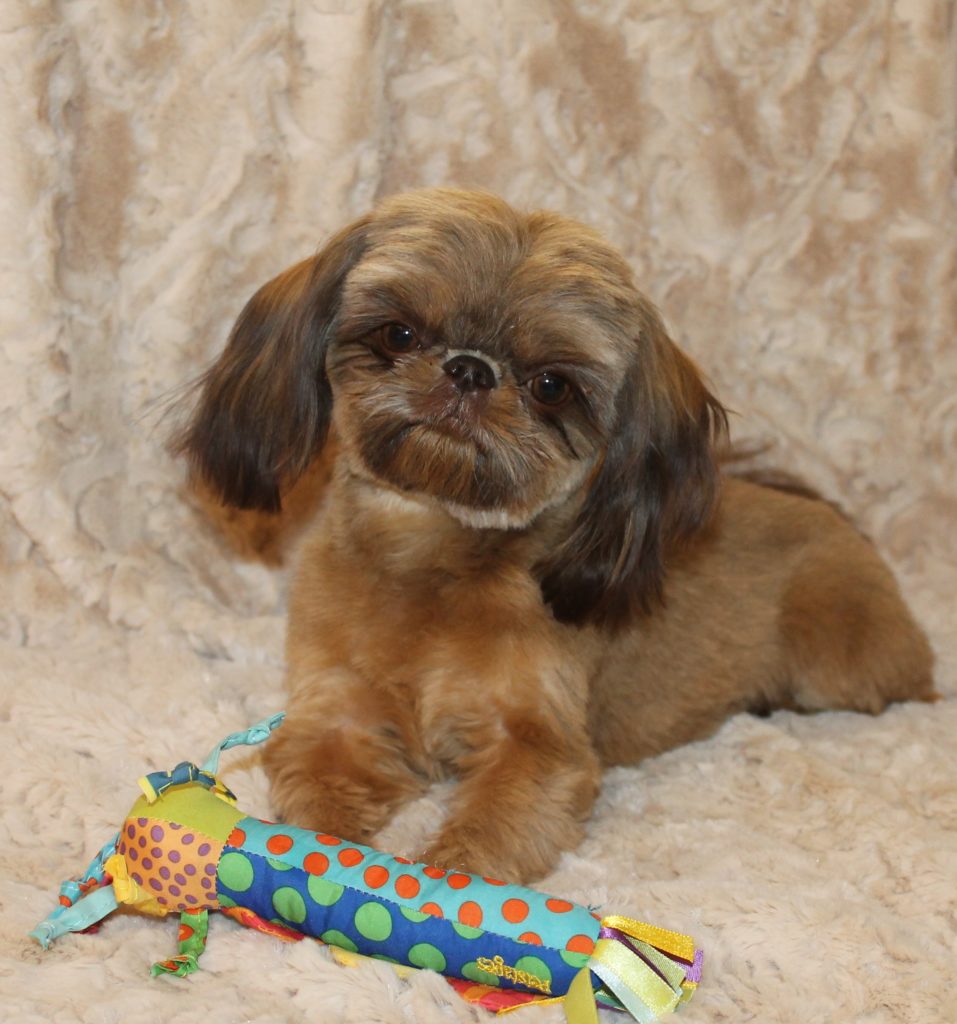 Sunshine at 9 months. Her Coat is Beautiful shades of Red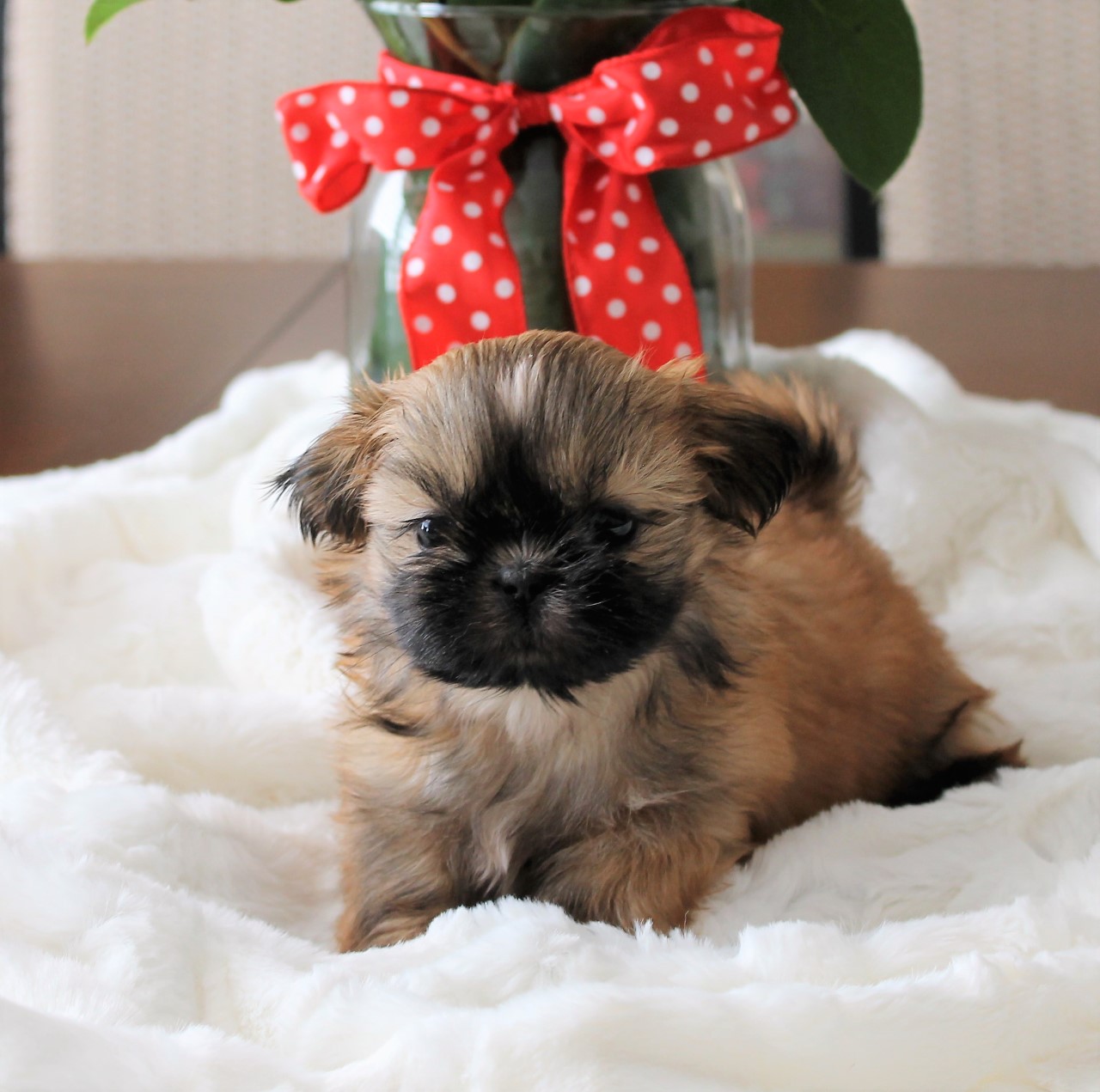 This is William at 6 weeks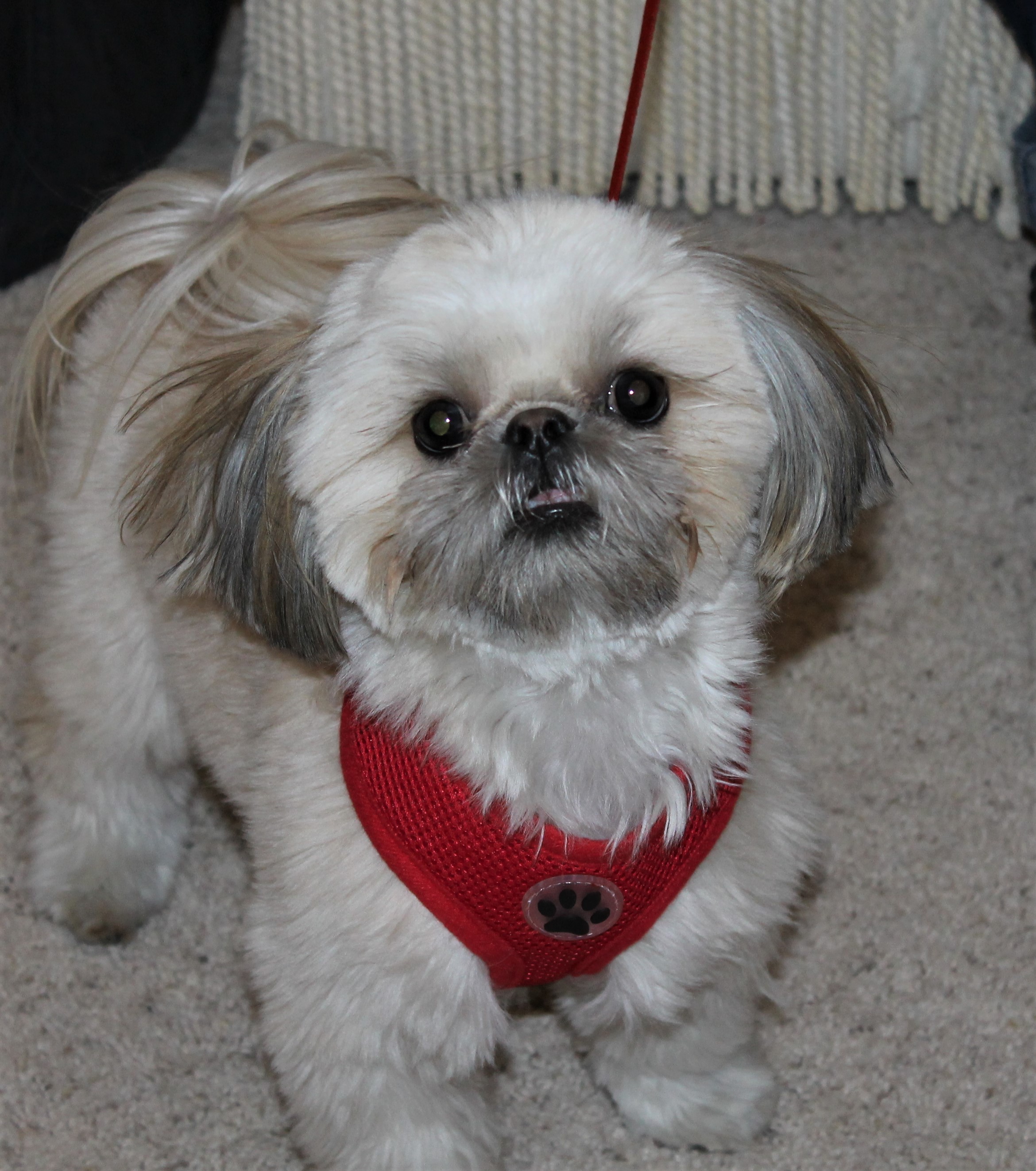 William is 2 Years Old in this pic. He is a Sadie puppy and lightened to a Beautiful Cream Color
Sweet William is now 3 Years Old.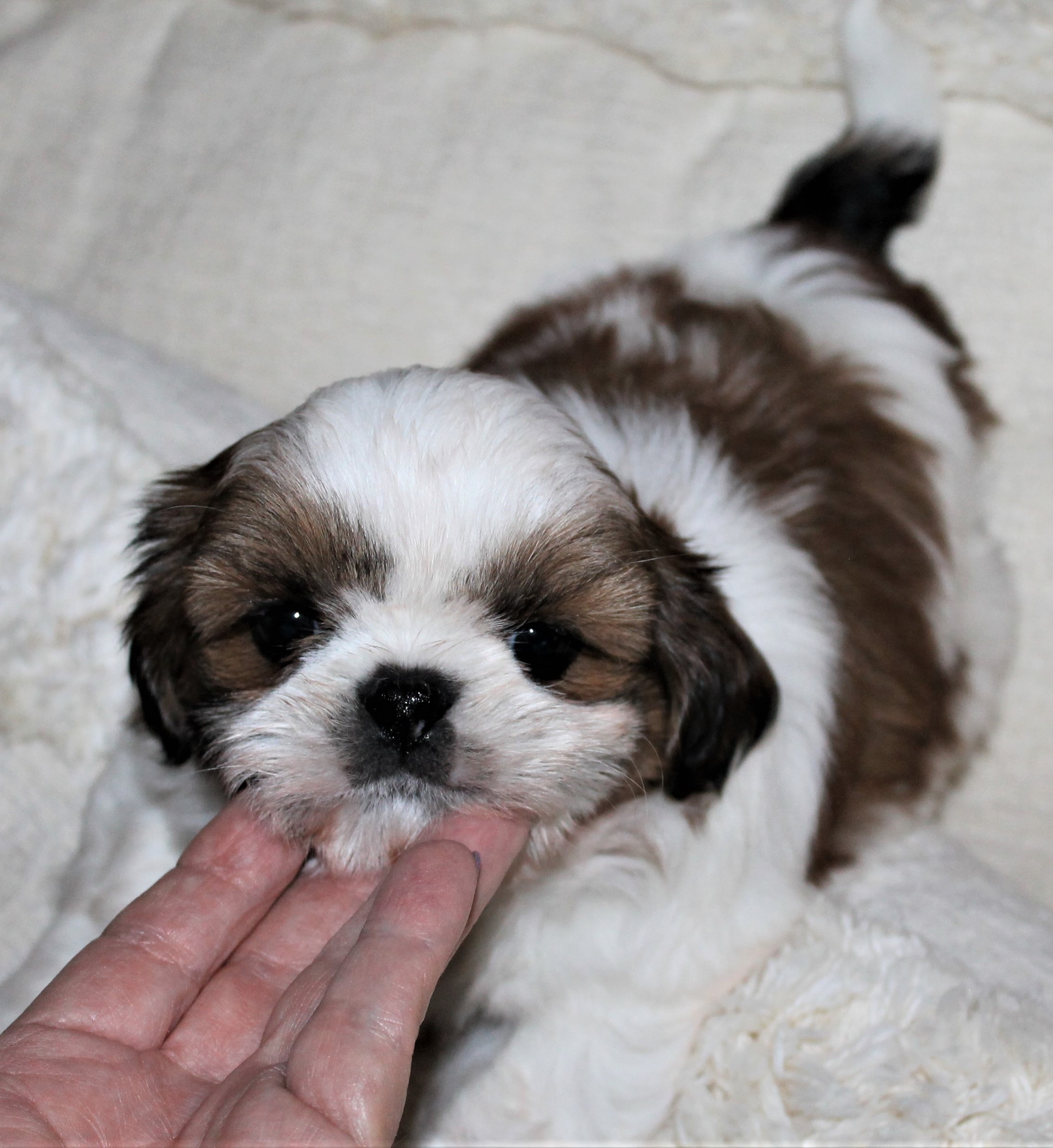 Lulu is a Beautiful Parti Girl with a deep Red and White Coat! Age: 8 Weeks.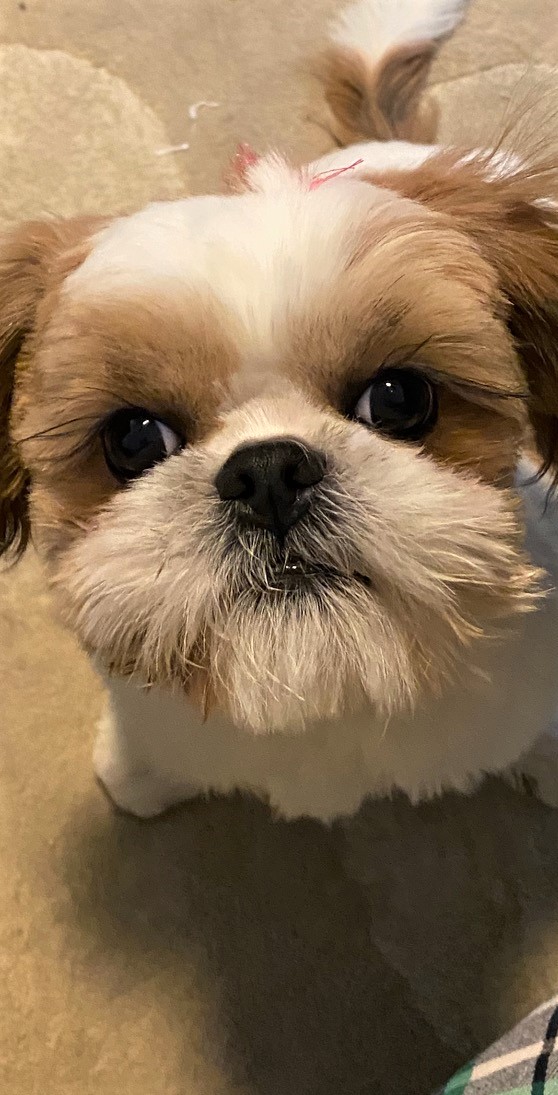 Lulu Loves her New Home and is Growing into a Very Sweet Young Lady.
Happy Girl!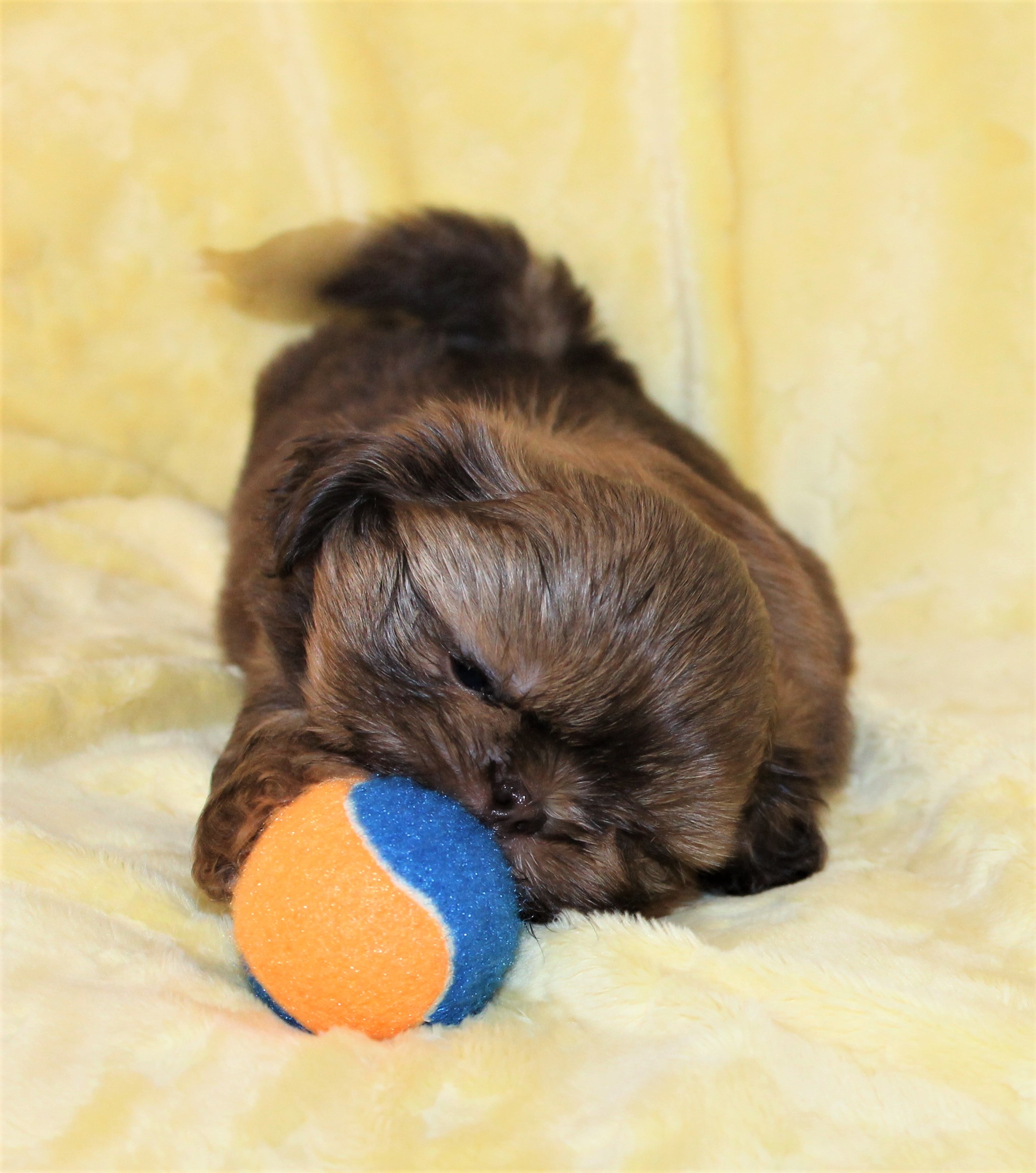 Charlie at 6 Weeks.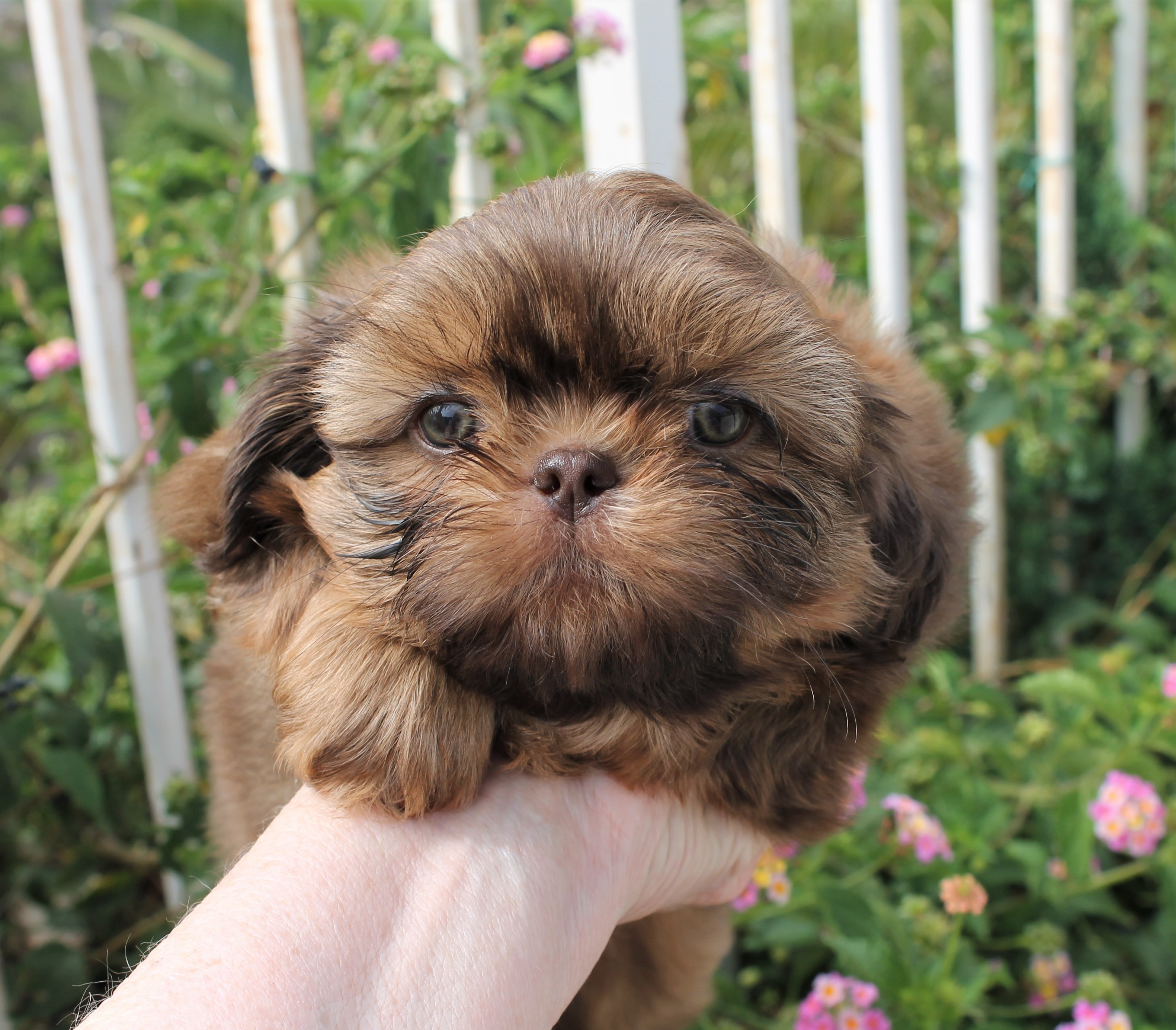 Charlie at 8 Weeks with his Big Amber Eyes and Tiny Liver Nose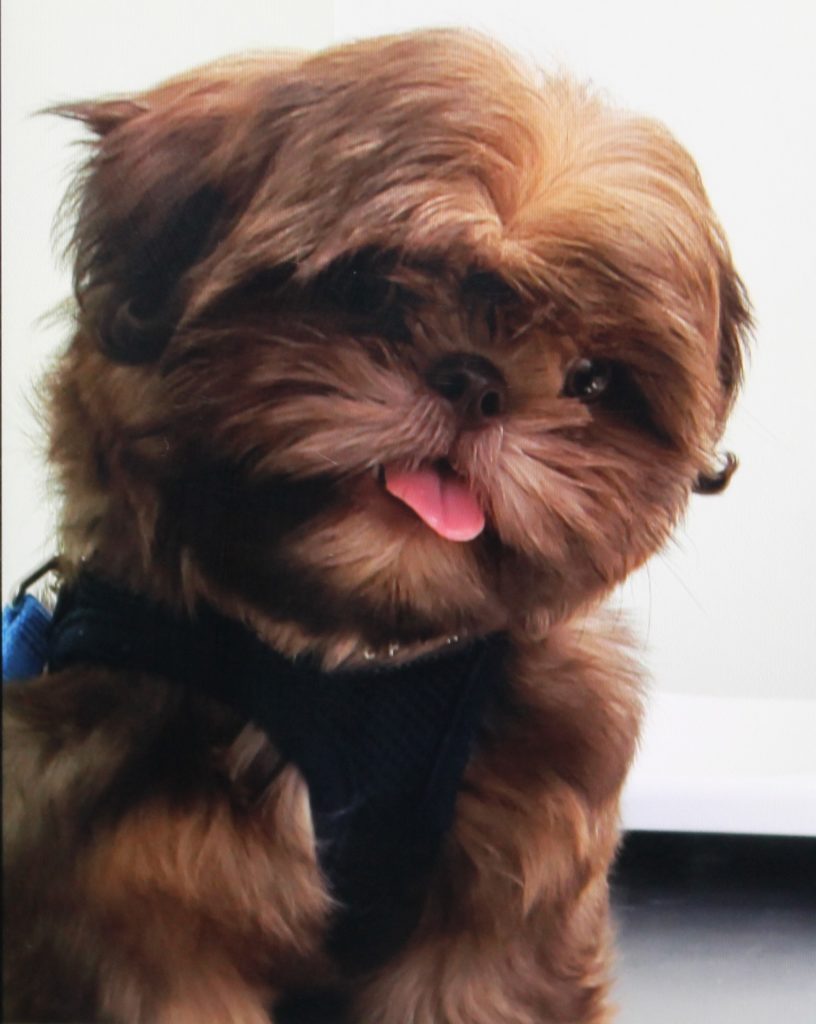 Almost One Year Old. Beautiful Red Coat Color!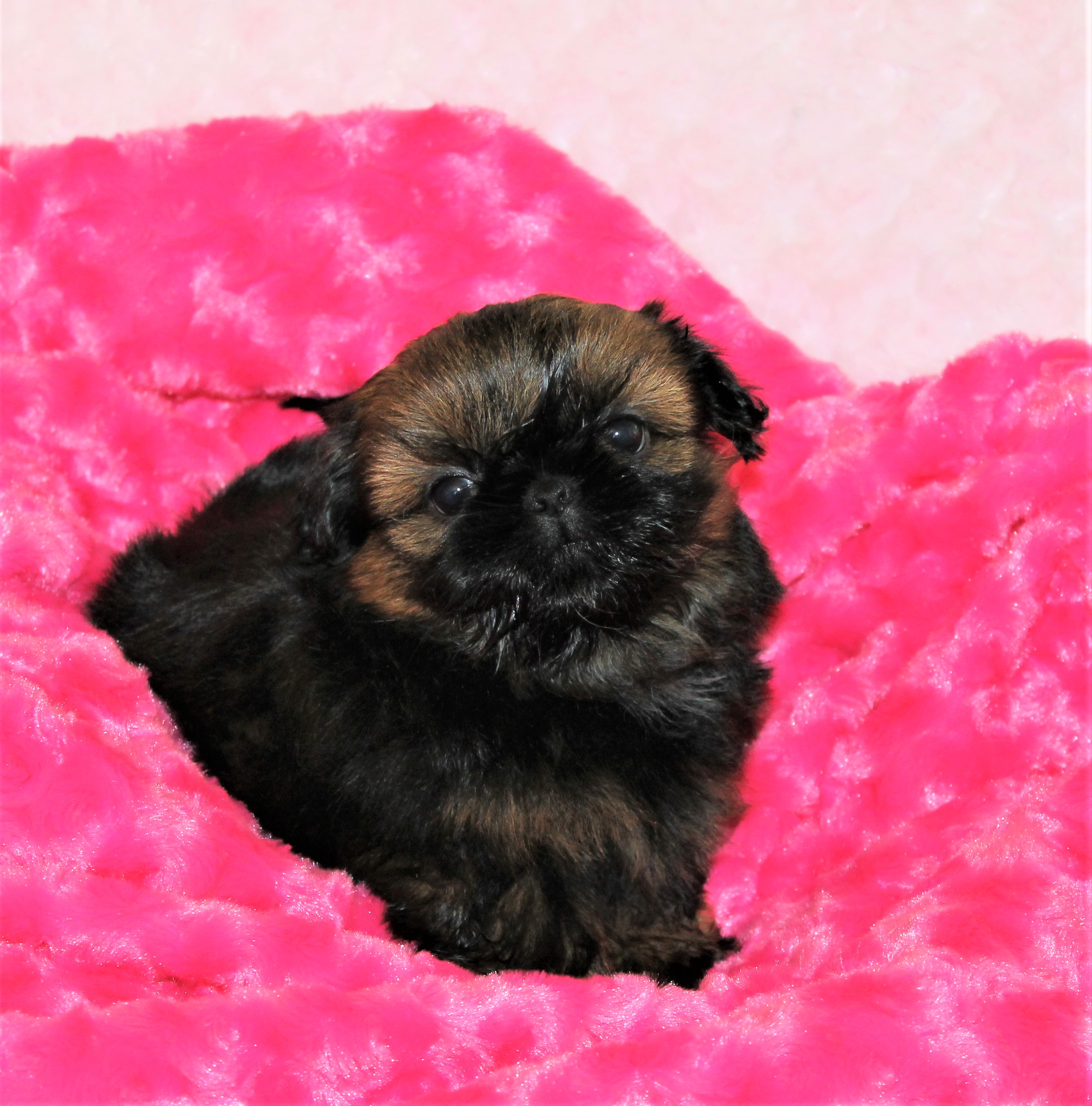 Penny at 6 Weeks Old.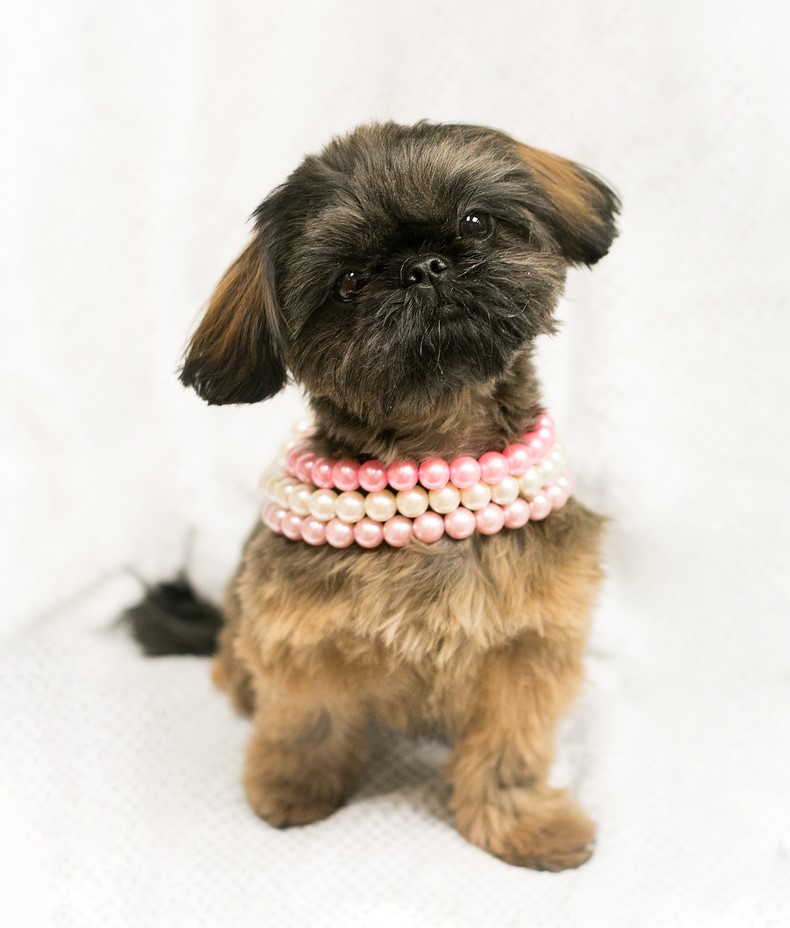 Sitting Pretty!
Penny All Dressed Up at 8 Months Old.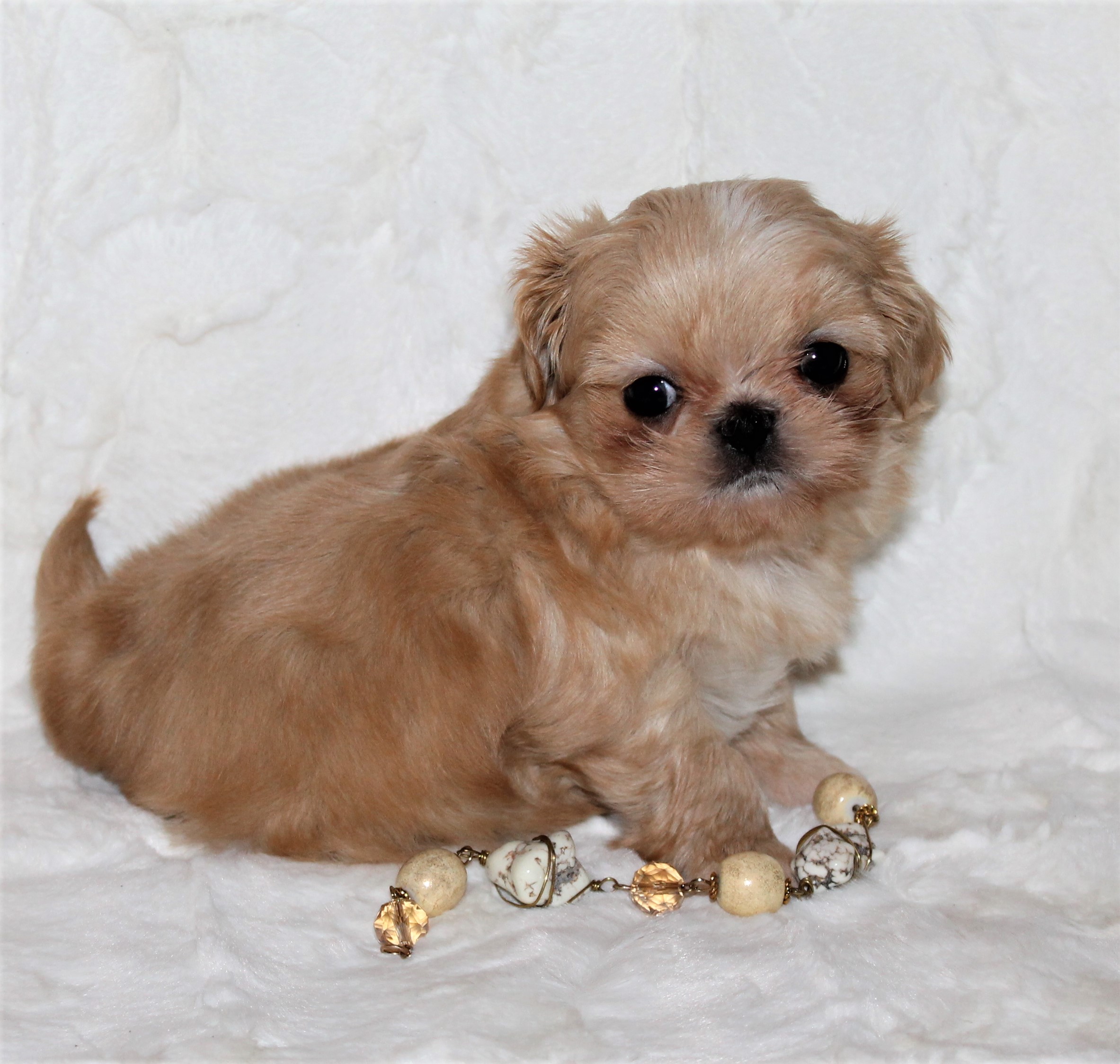 Cyrus is a Beautiful Rich Cream Boy!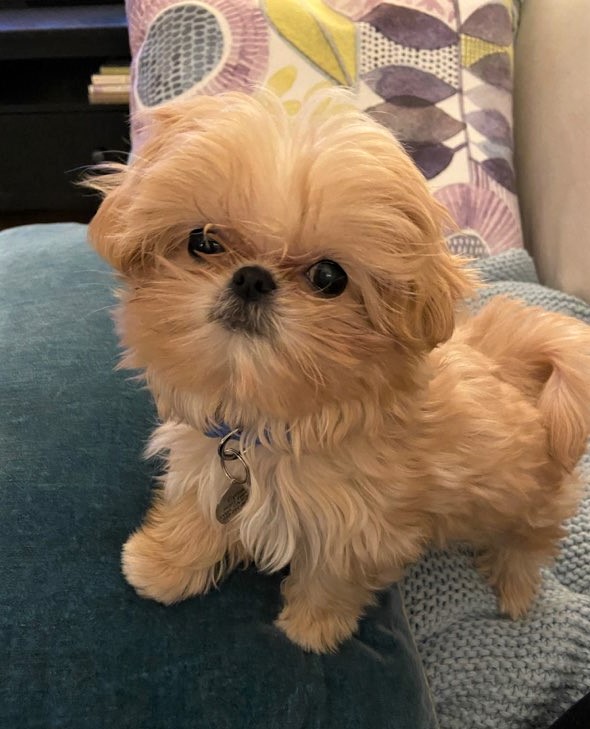 Cyrus at 4 Months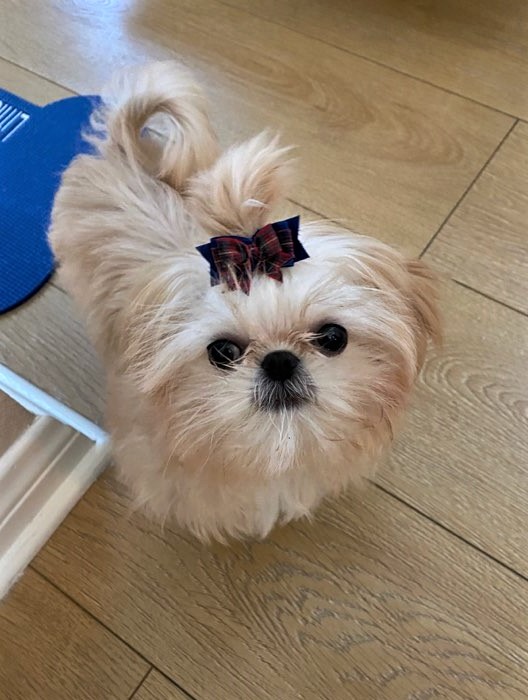 Cyrus is a Tiny Boy Weighing in at under 3 1/2 Pounds at 6 Months of Age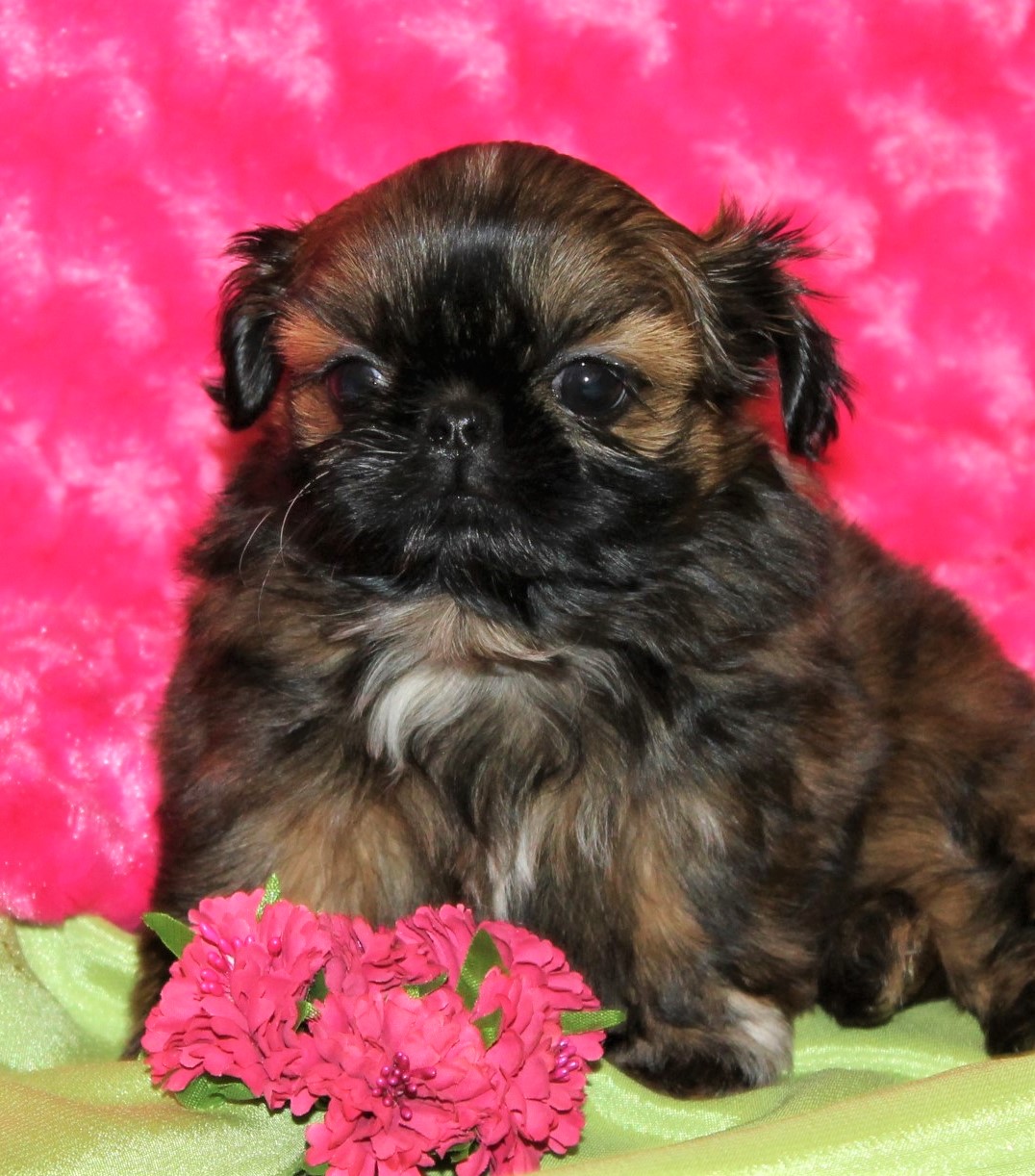 Mia at 7 Weeks Old. She is a Second Puppy for this family.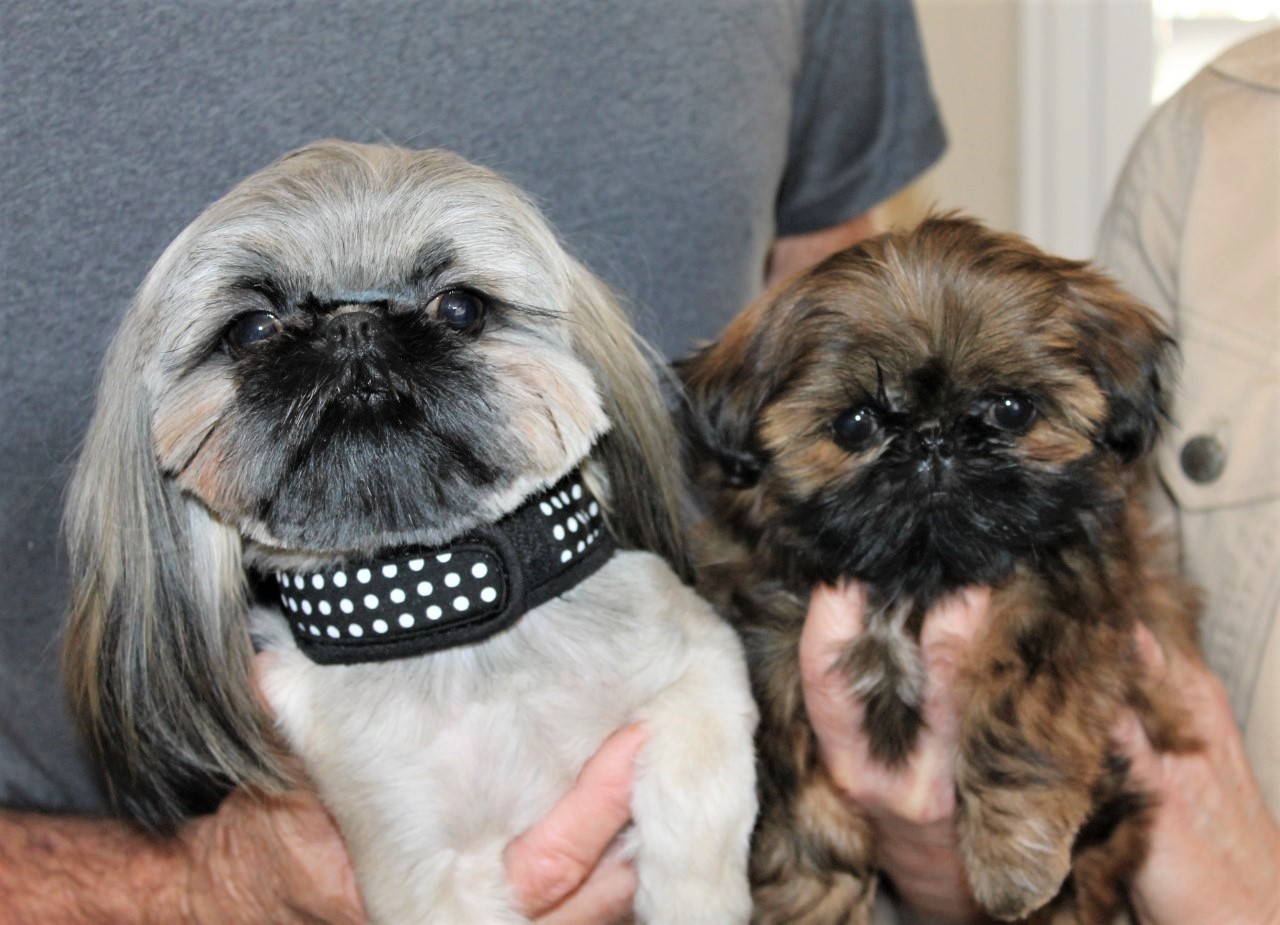 Bella Came Back to Help Choose Her New Sister, Mia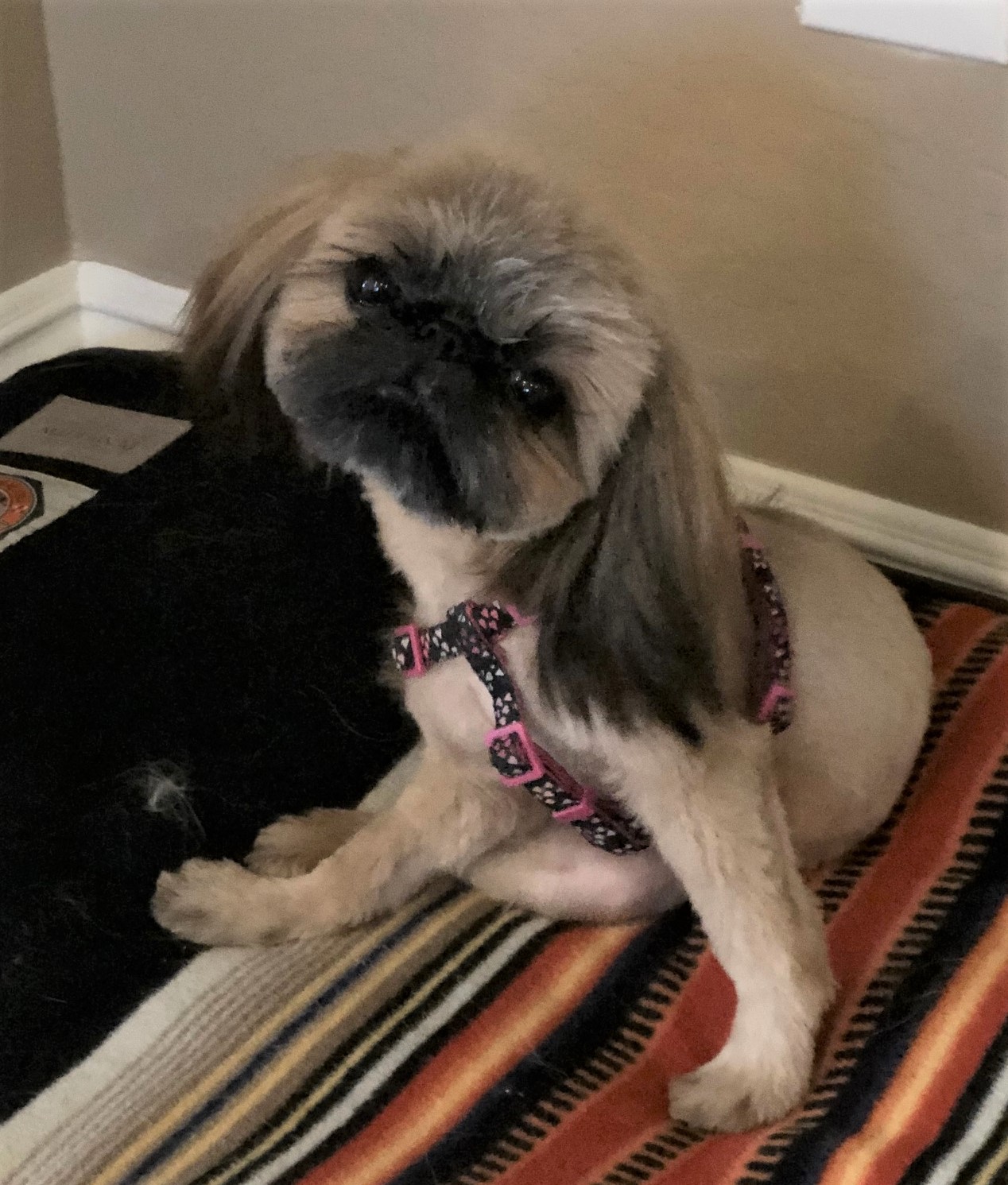 Mia All Grown Up at 2 Years Old. Beautiful!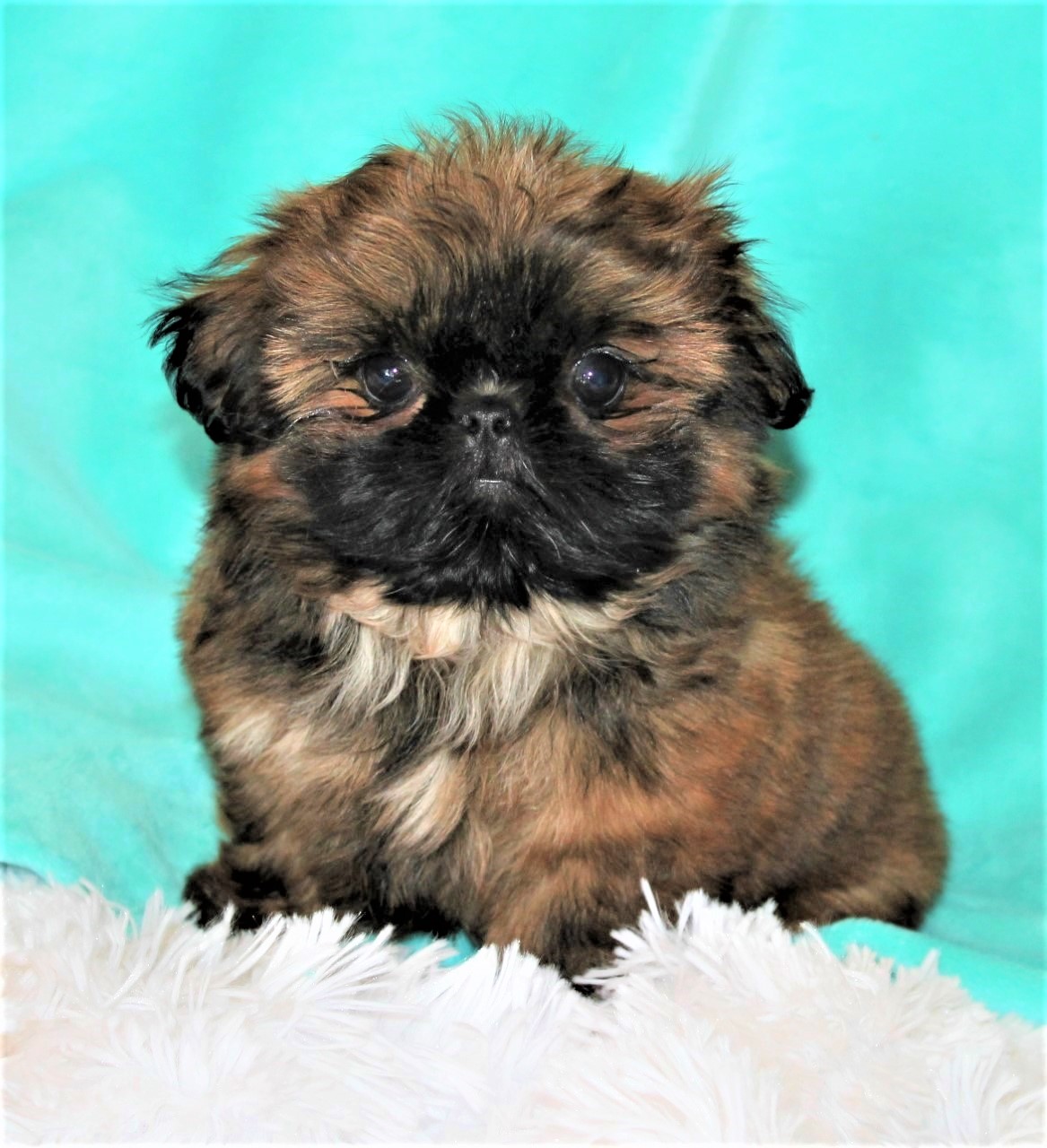 Rufus at 8 Weeks of Age.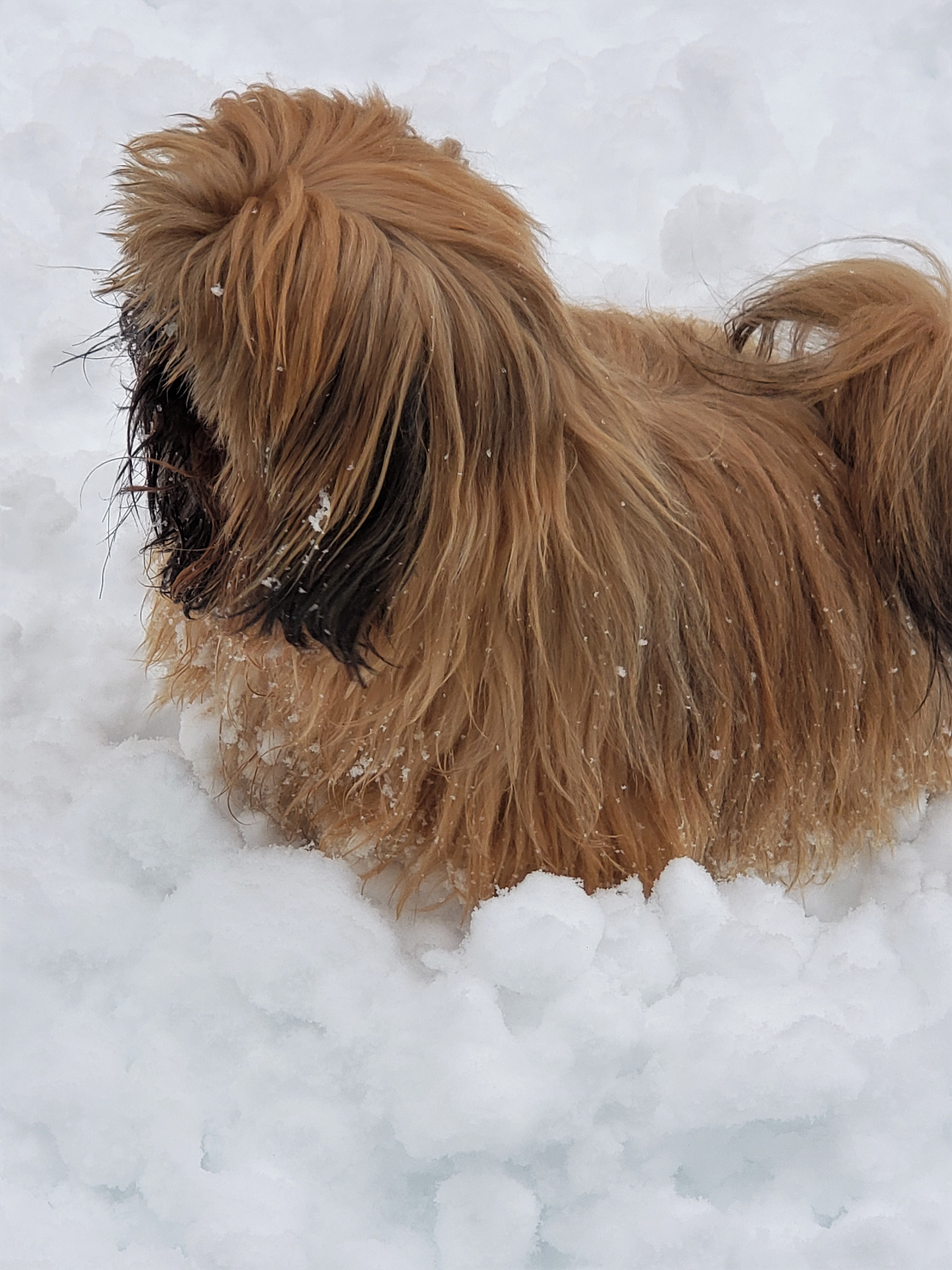 First Time to Play in the Snow
Shopping with Mom. Over 2 Years Old and Loved to Death!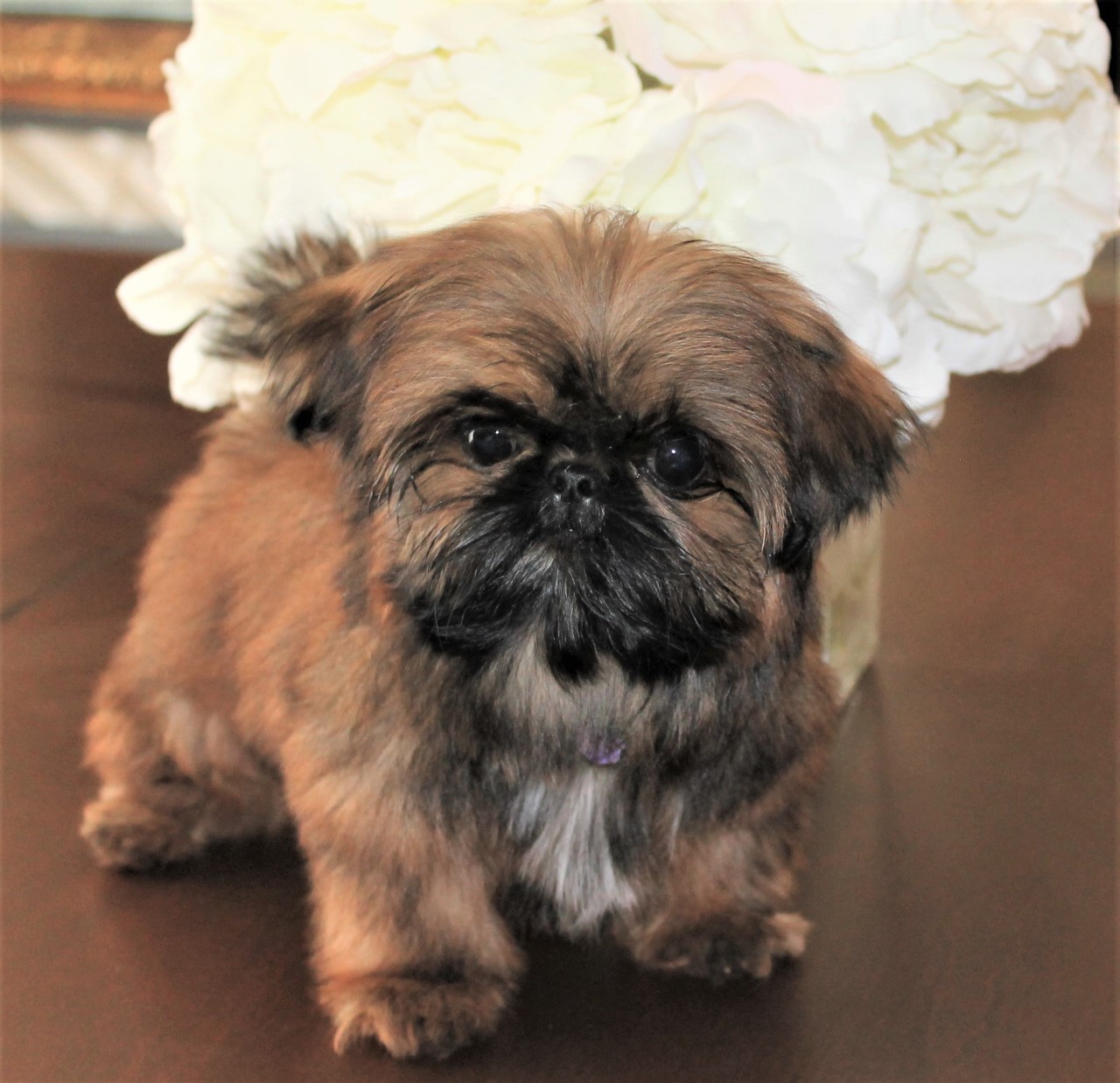 Muffin at 6 Weeks of Age. She Weighs 3 1/2 Pounds as an Adult.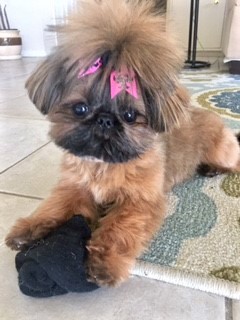 Muffin Goes to Work with Her Parents Every Day. Very Outgoing Personality!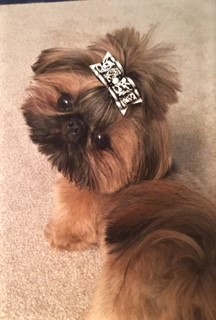 Such a Little Princess at 2 Years Old!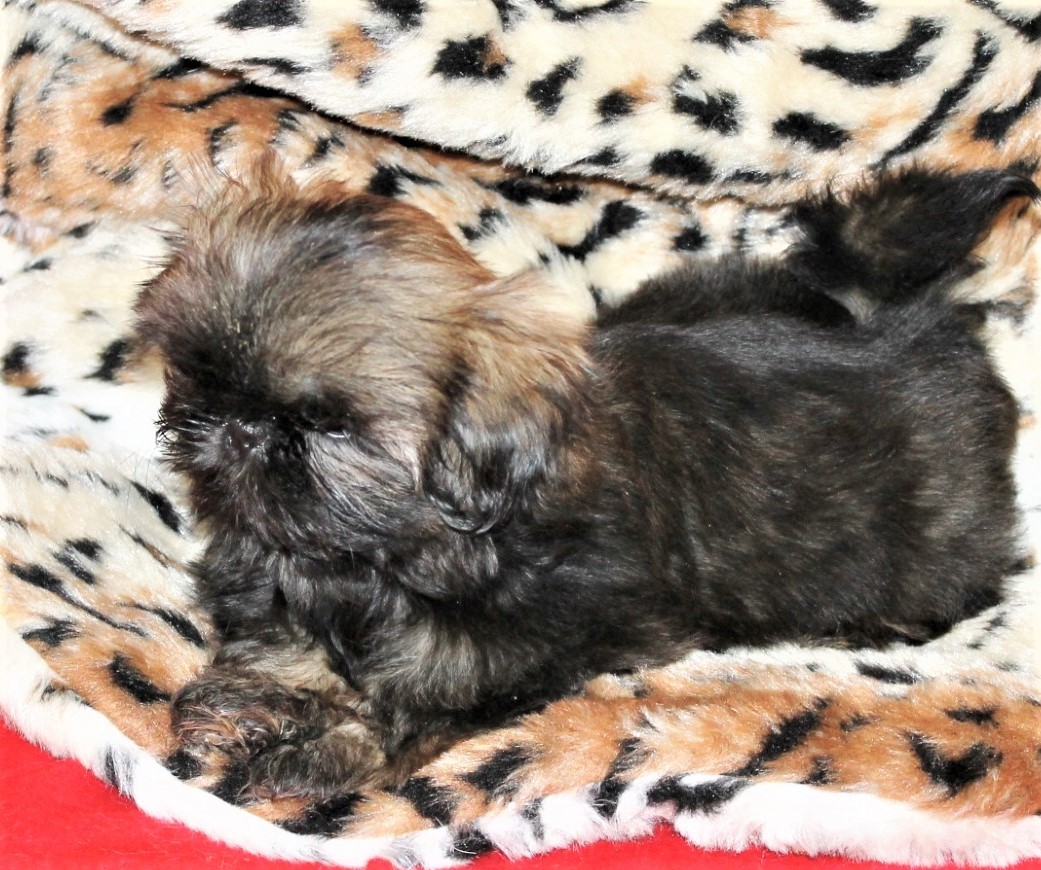 Stitch is 8 Weeks Old in this Photo.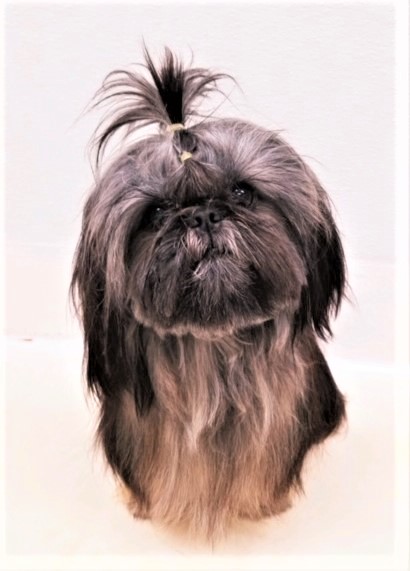 Stitch is now Silver in Color and Weighs about 6 Pounds.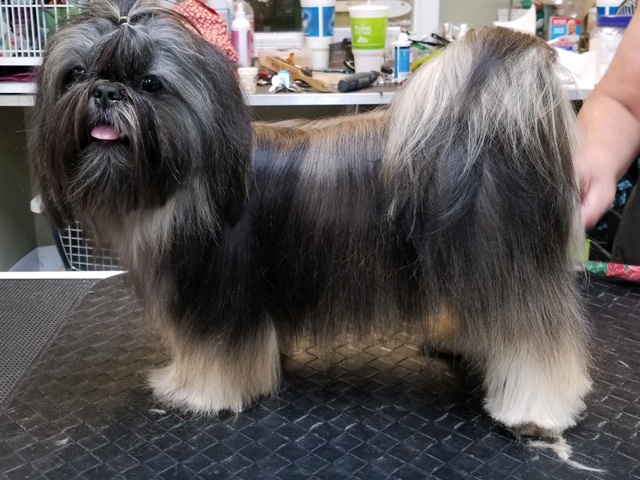 Stitch is 3 Years Old Now and lives with his brothers Milo and Bug.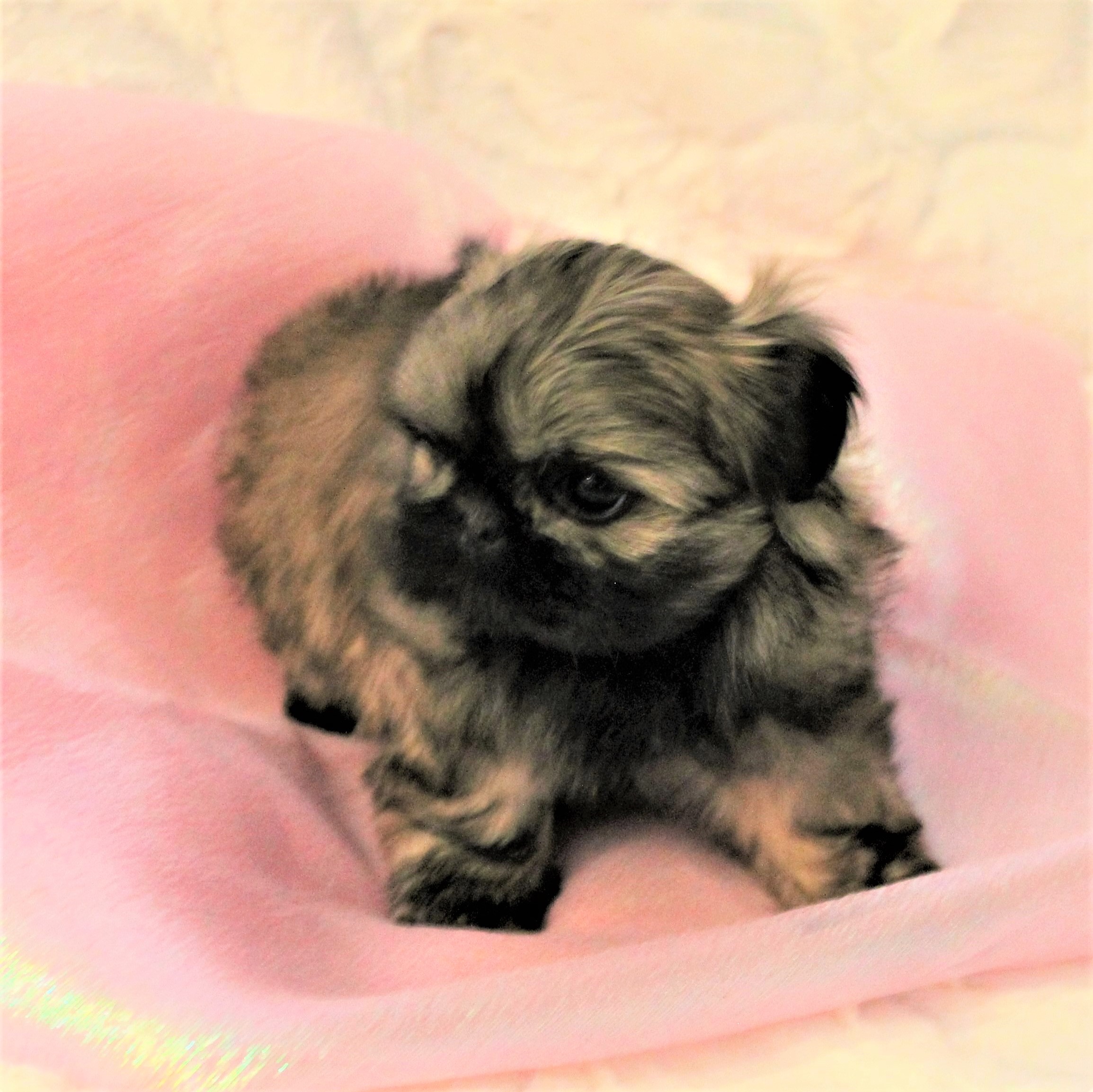 Lucy at 7 Weeks Old.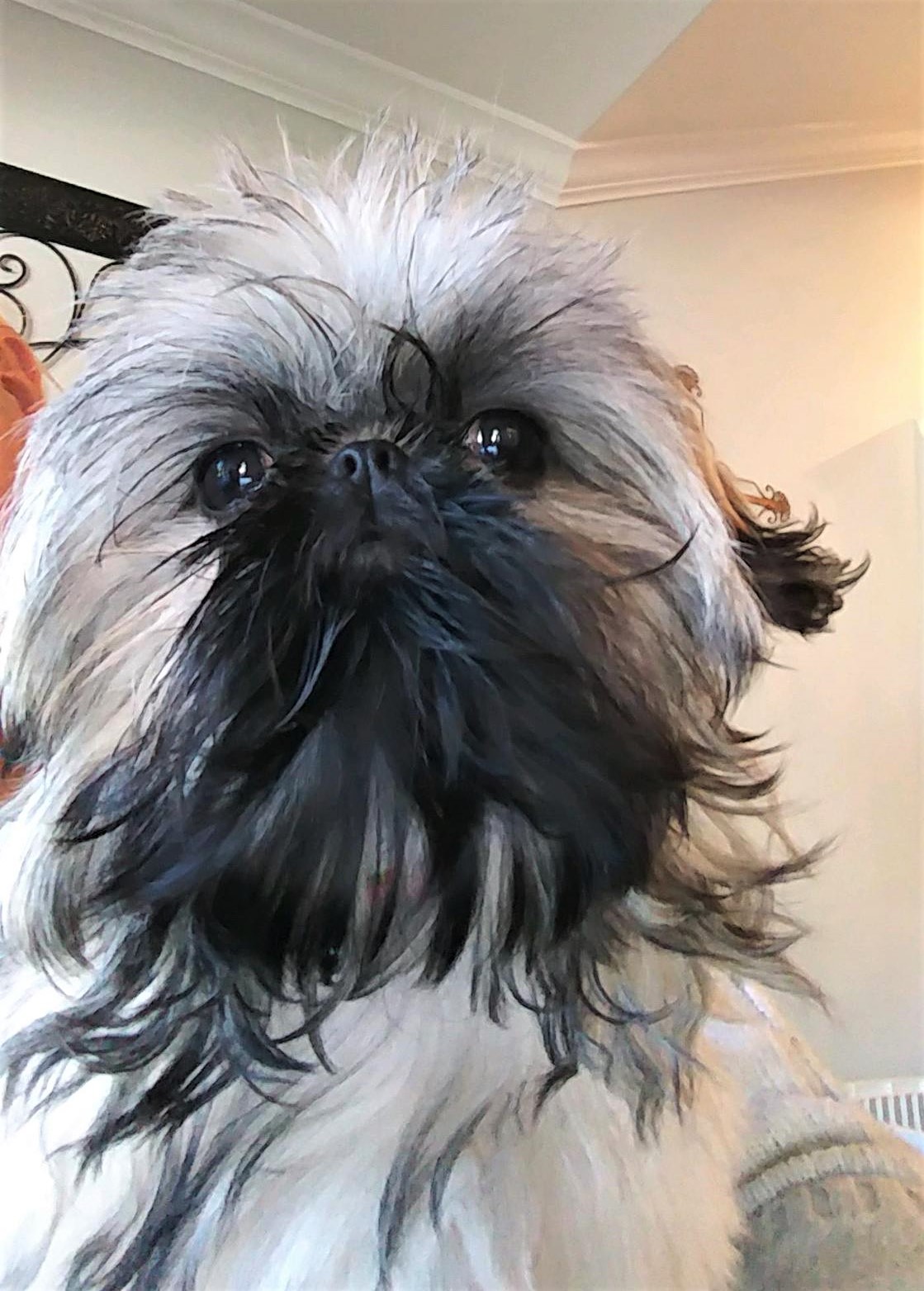 Lucy is a Very Light Cream with A Dark Mask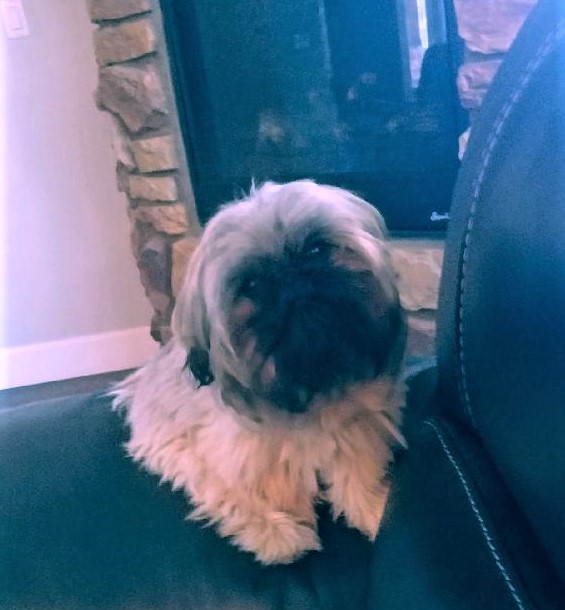 Almost One Year Old.
More pictures coming soon!