Shih Tzu Puppies: Then and Now
We Love It when our Puppy Parents send updated photos of their Babies. Below we have pictures of the puppies between 6-8 Weeks of Age and then photos taken as they grow up. We are very proud of all of them and enjoy sharing the changes with all of you. We produce a good variety of colors such as Red/Gold, White, Cream, Black, Chocolate, Blue and Silver in both Solid and Parti Coats. Some are born very dark and lighten to shades of Cream, Gold and Silver Sable while others maintain their Vibrant Red or Dark color. Please take a Look!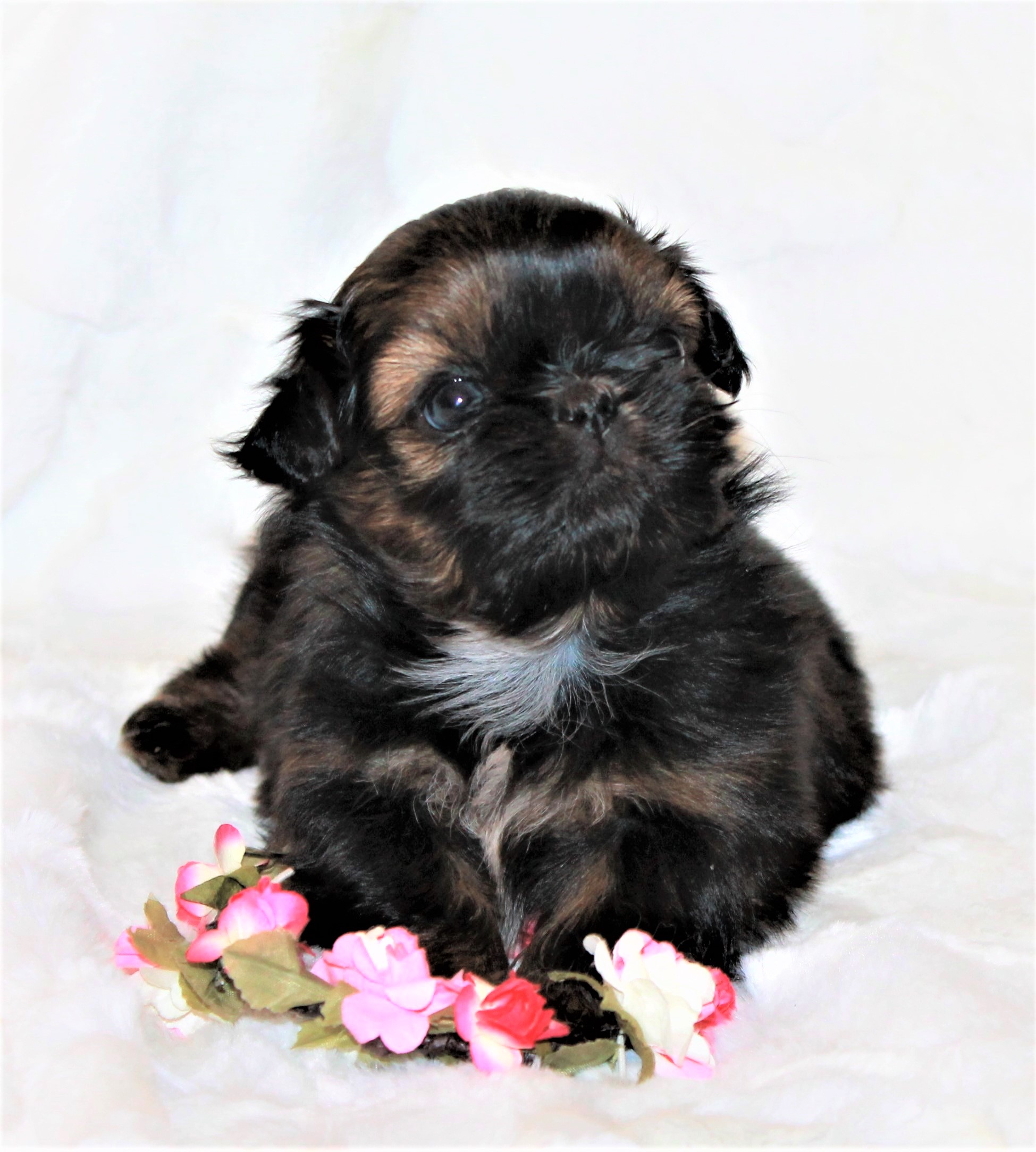 This is Molly at 6 weeks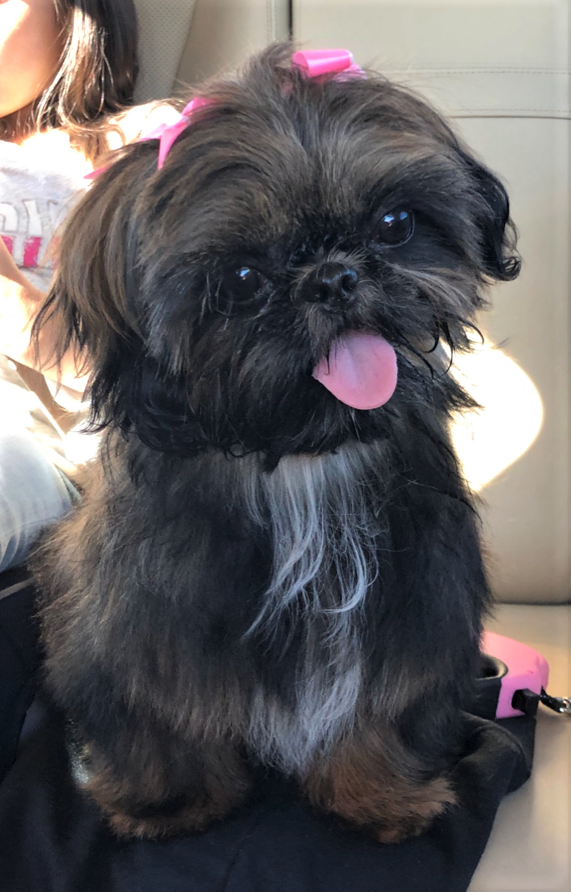 Molly at about 5 months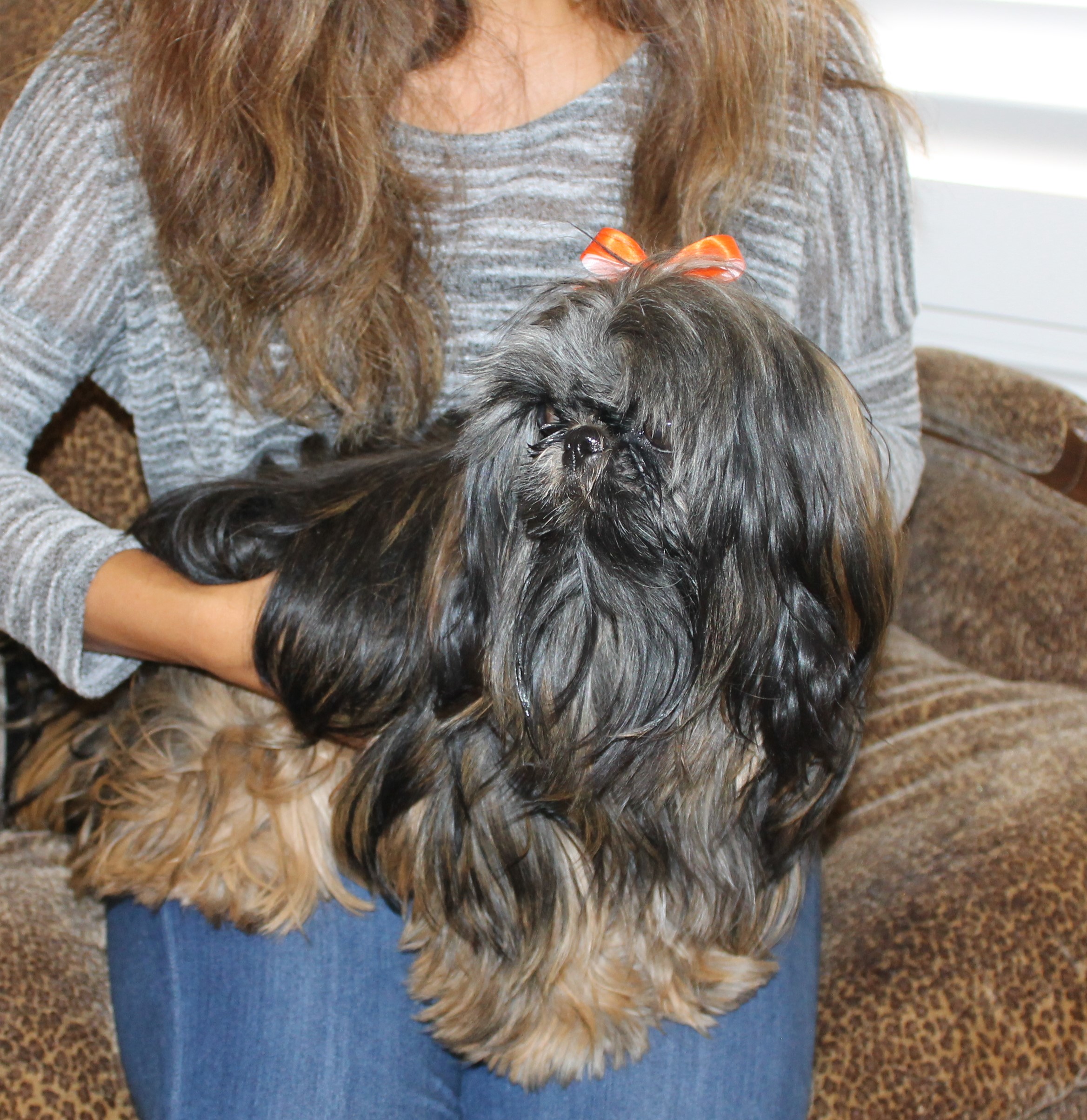 Molly has a Beautiful, Thick, Plush Coat!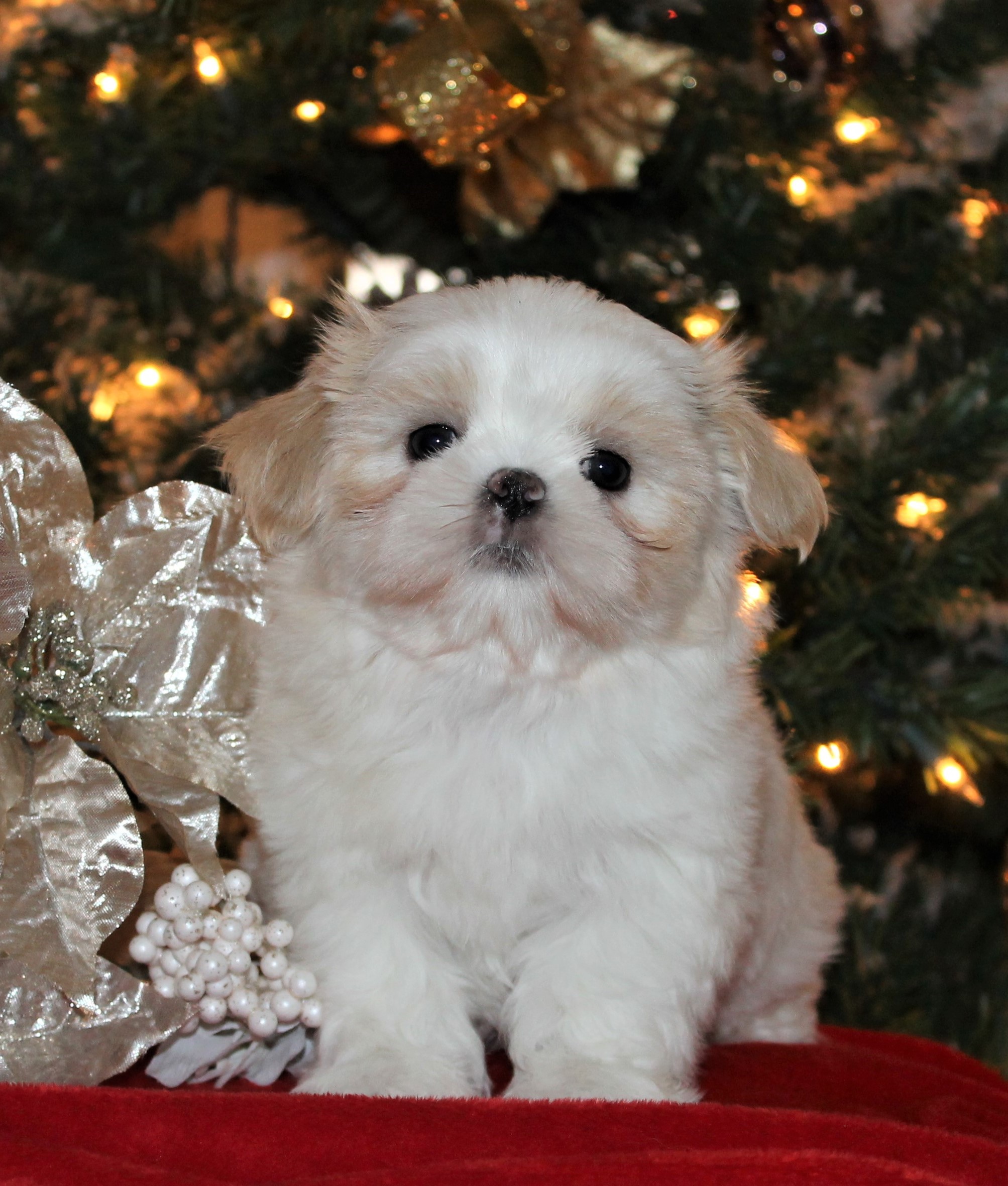 Lucky is 6 Weeks of Age in this photo.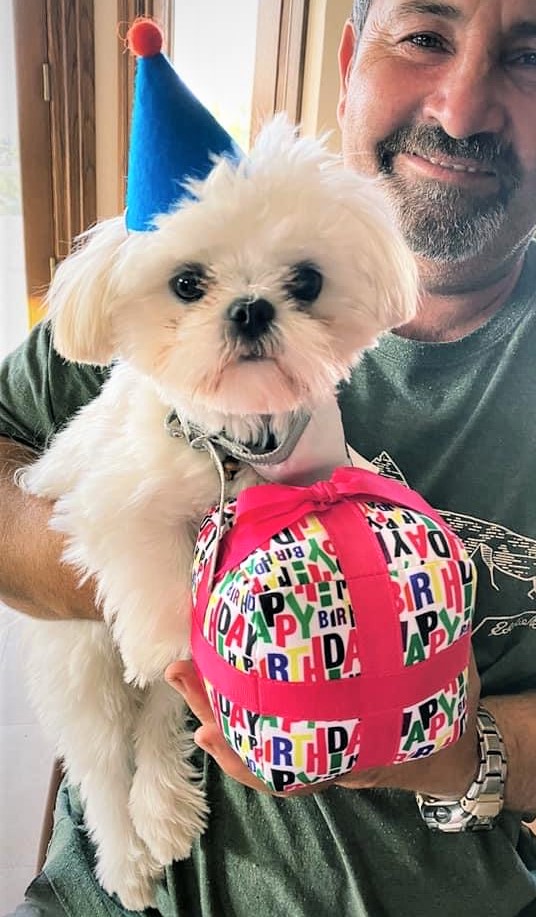 Lucky's First Birthday!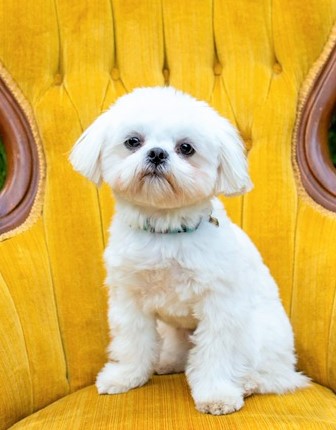 Lucky is growing up with his Big Boy Hair Cut. Almost 1 1/2 Years Old here.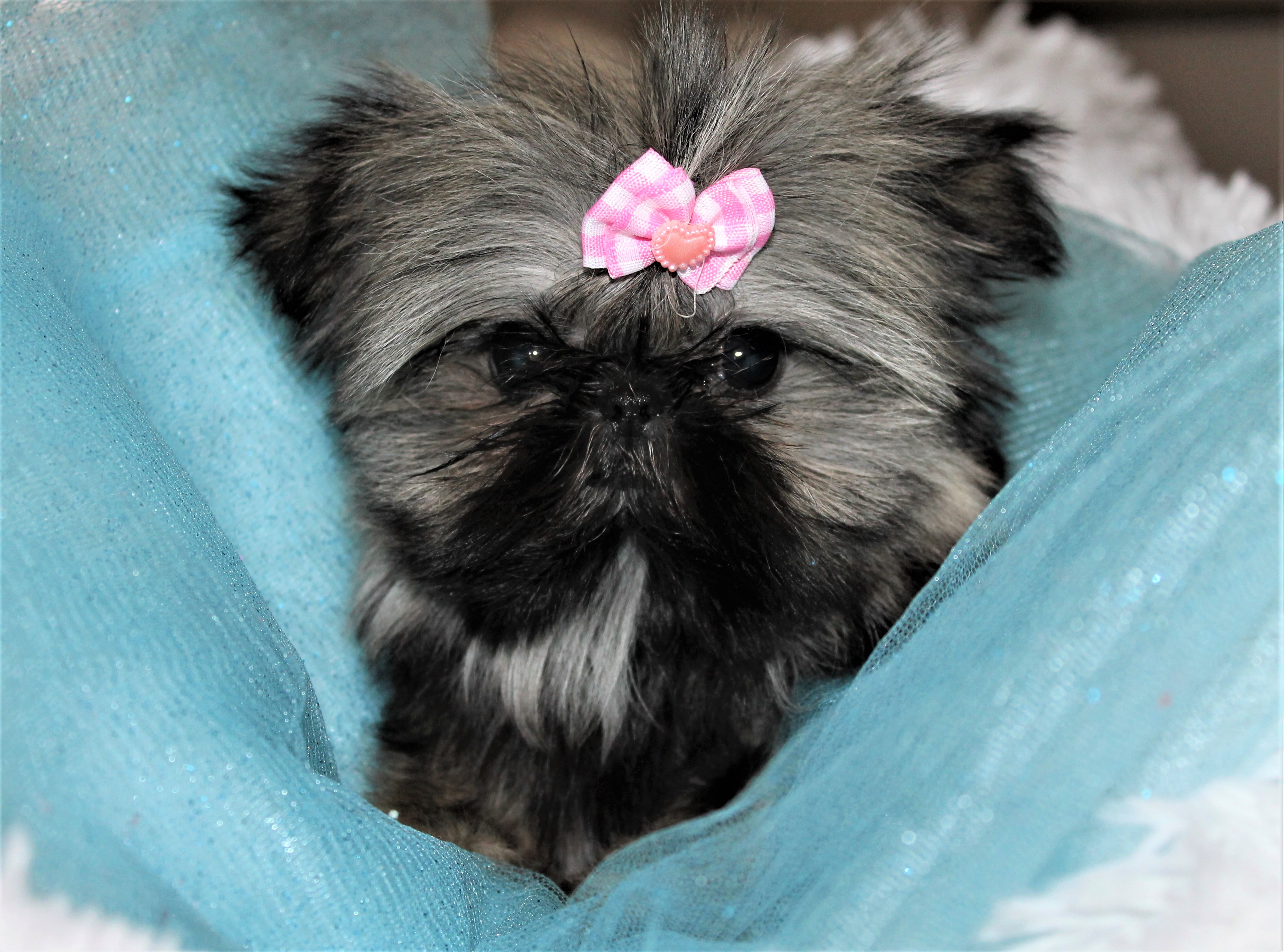 Coco at 7 Weeks of Age.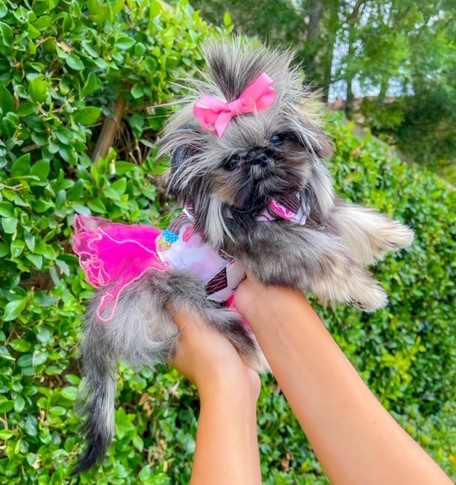 Coco at 5 Months Weighing 2 Pounds.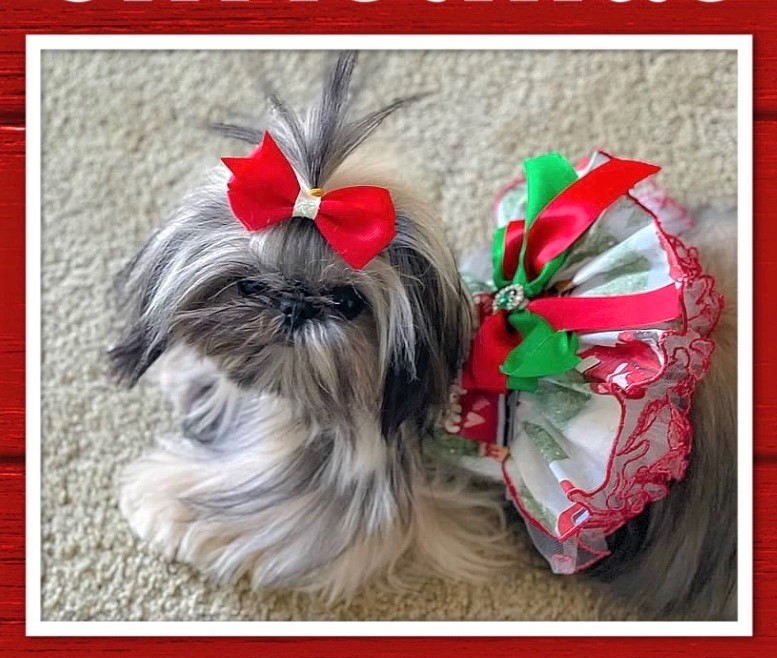 Coco at 8 Months and 2 1/2 Pounds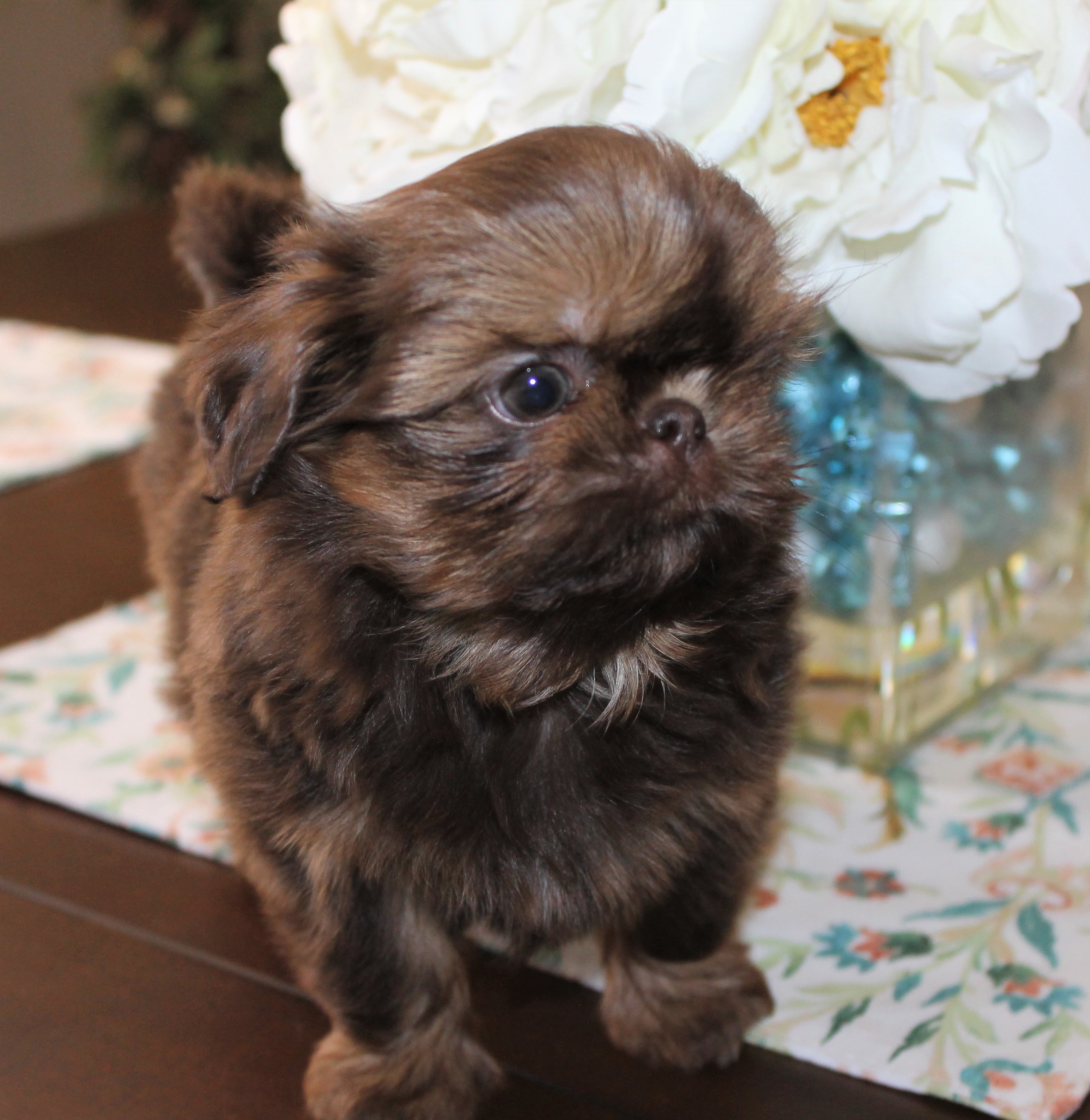 This is Sunshine at 6 weeks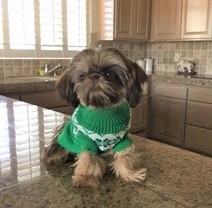 Sunshine at about 7 months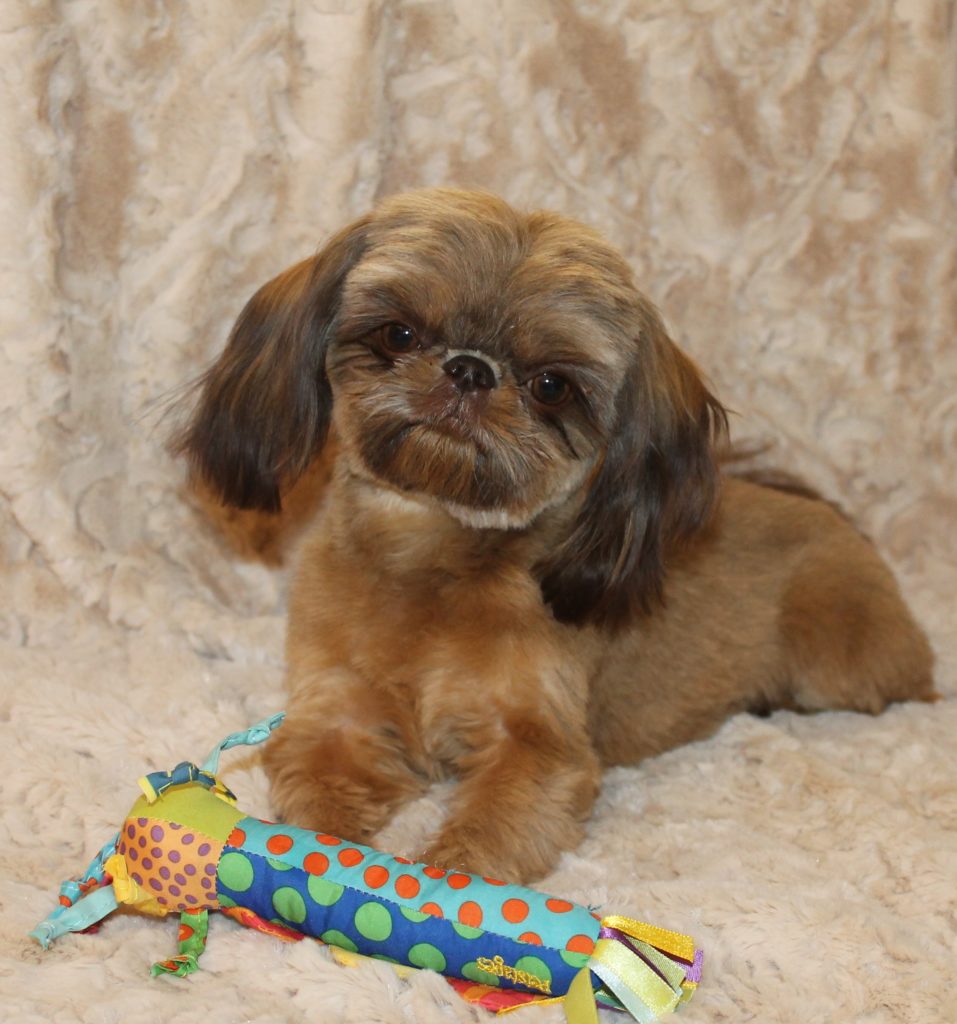 Sunshine at 9 months. Her Coat is Beautiful shades of Red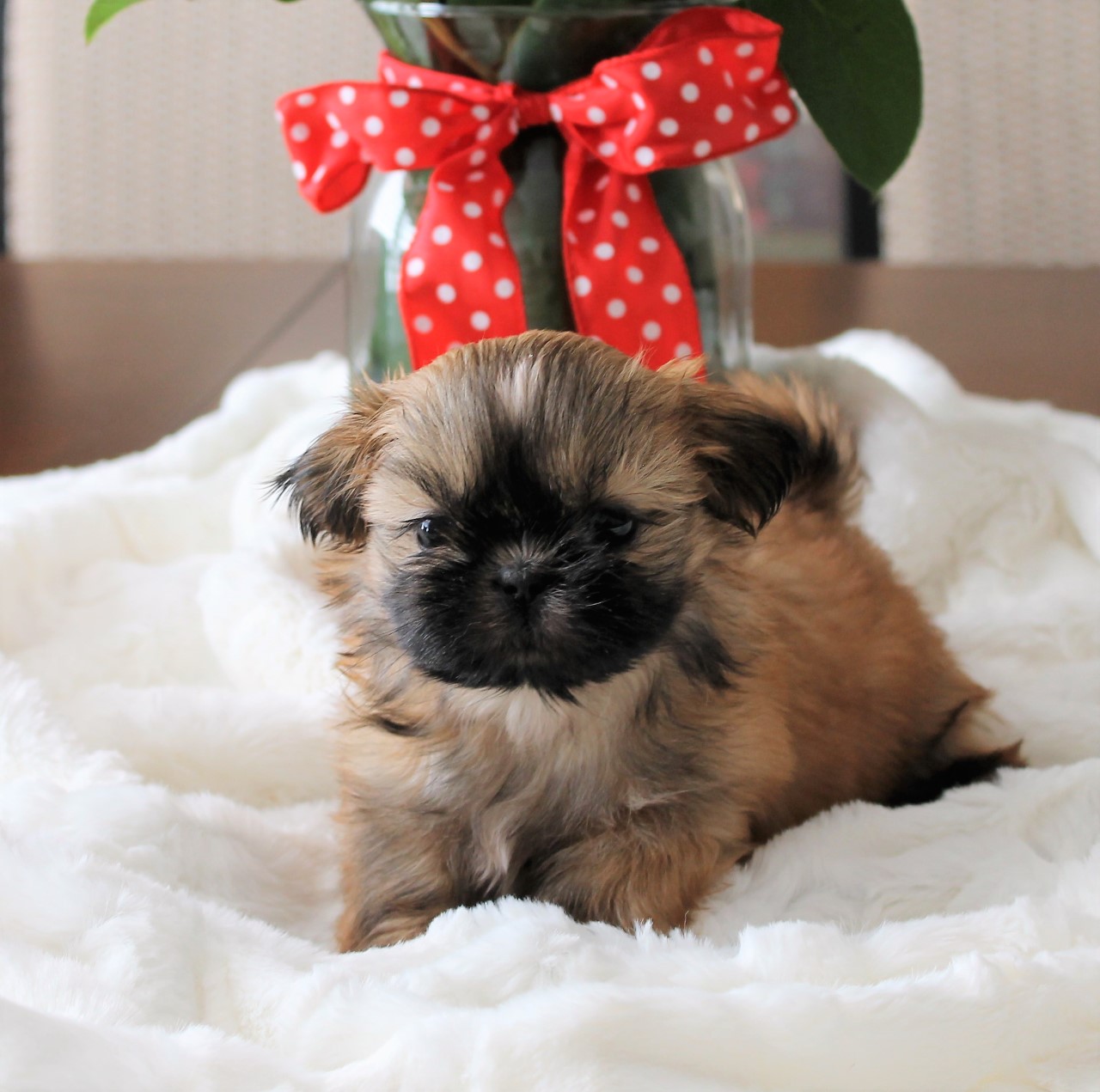 This is William at 6 weeks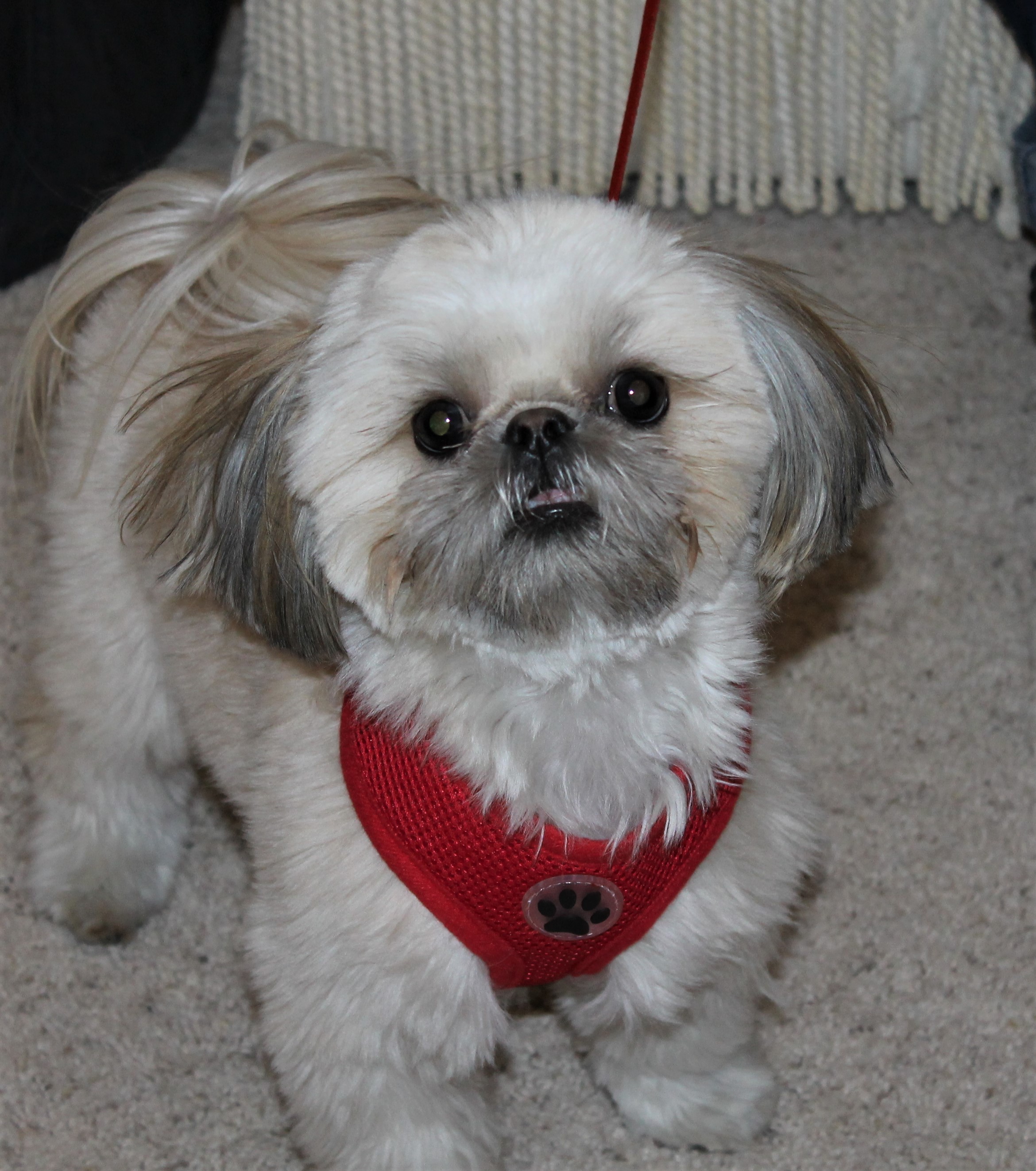 William is 2 Years Old in this pic. He is a Sadie puppy and lightened to a Wonderful Cream Color
Sweet William is now 3 Years Old.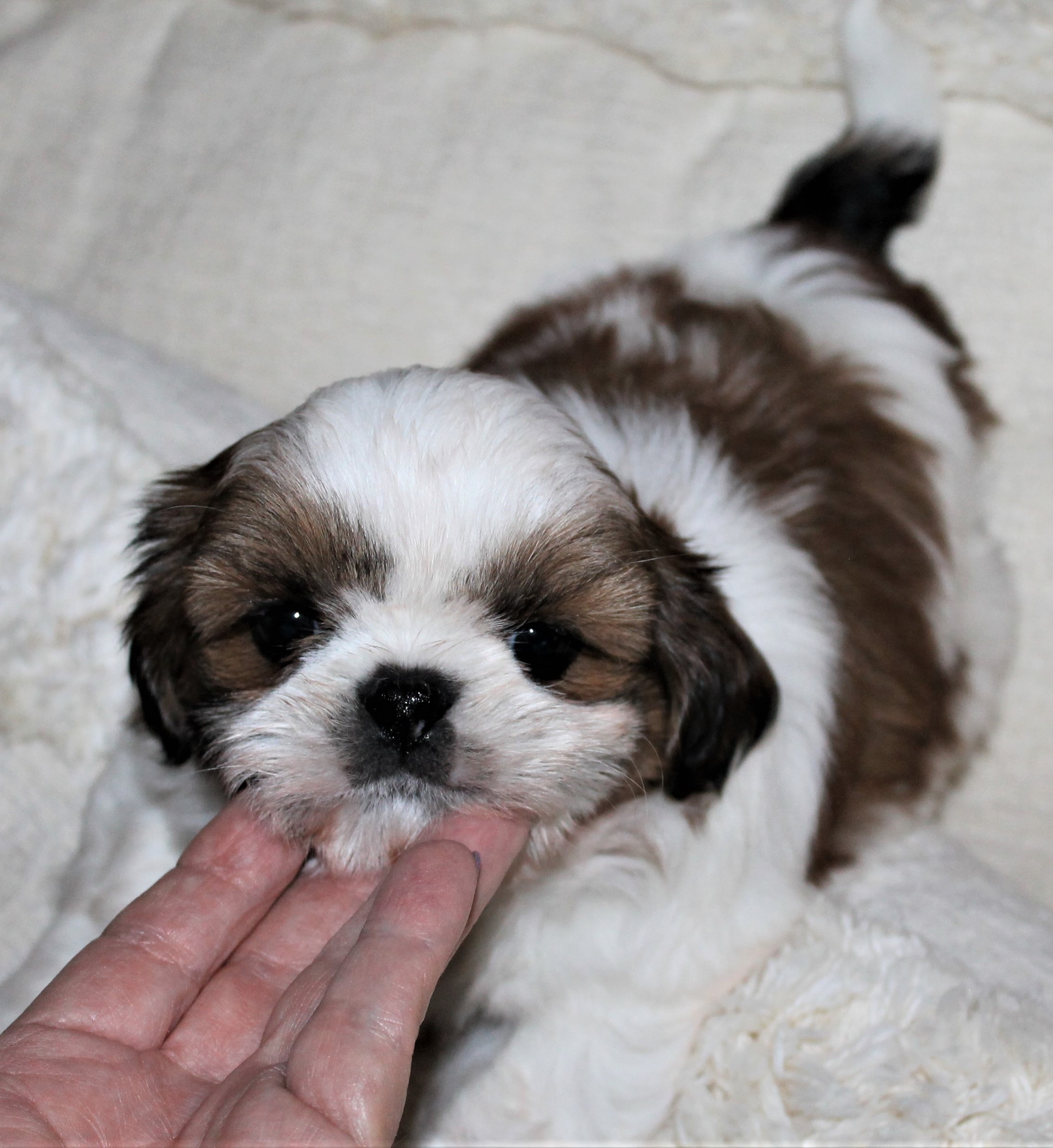 Lulu is a Gorgeous Parti Girl with a deep Red and White Coat! Age: 8 Weeks.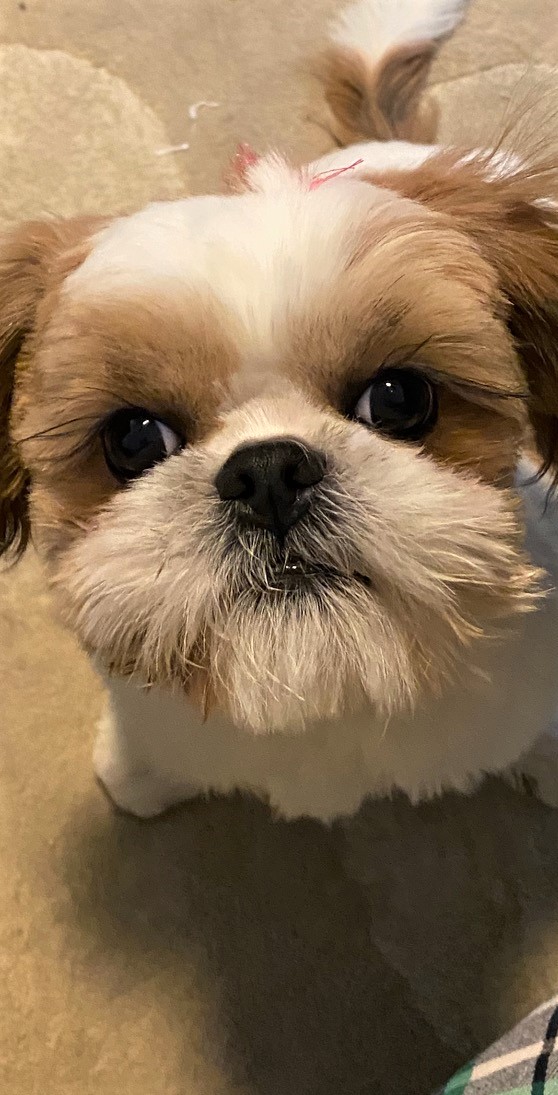 Lulu Loves her New Home and is Growing into a Very Sweet Young Lady.
Happy Girl!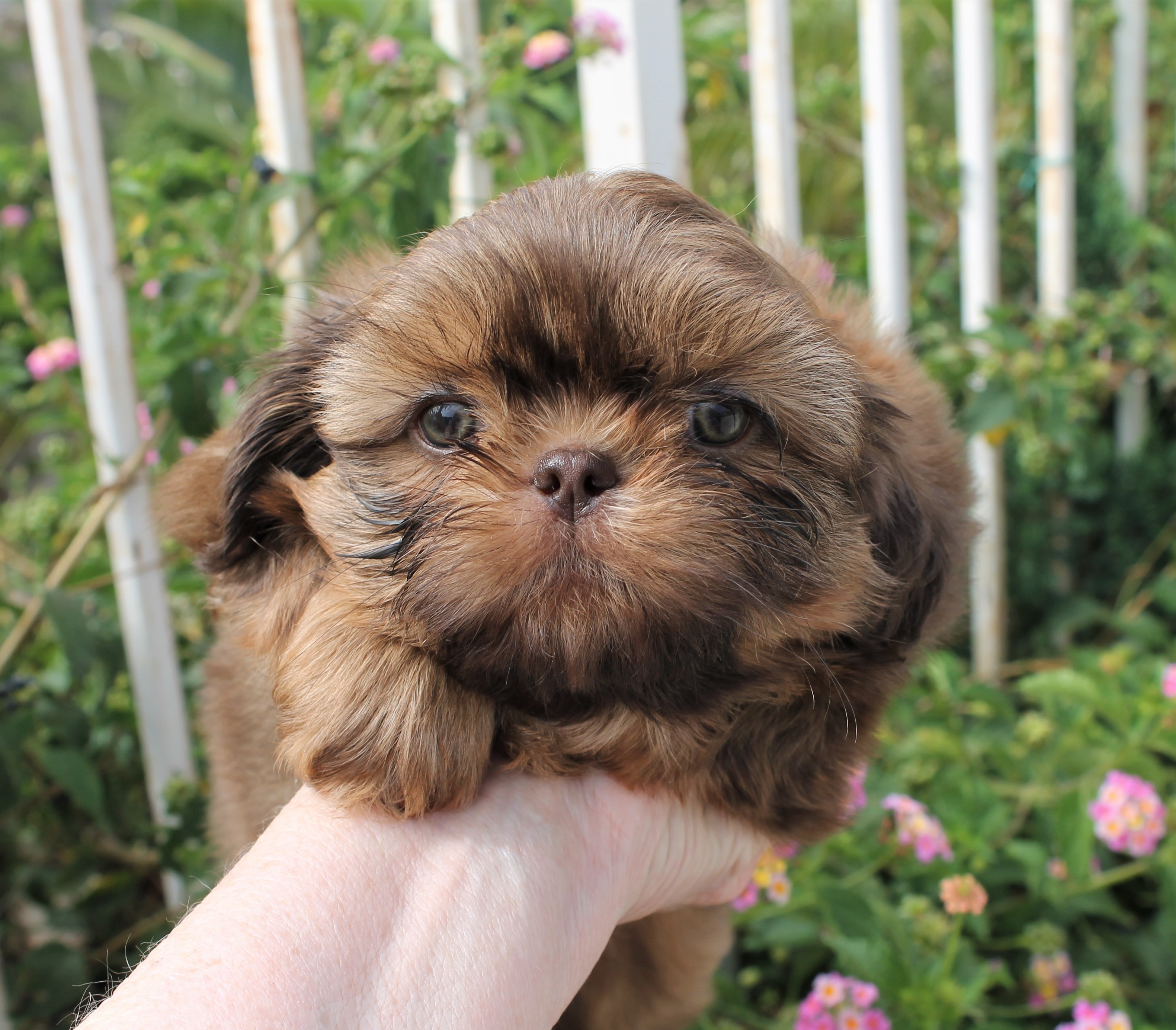 Charlie at 8 Weeks with his Clear Green Eyes and Tiny Liver Nose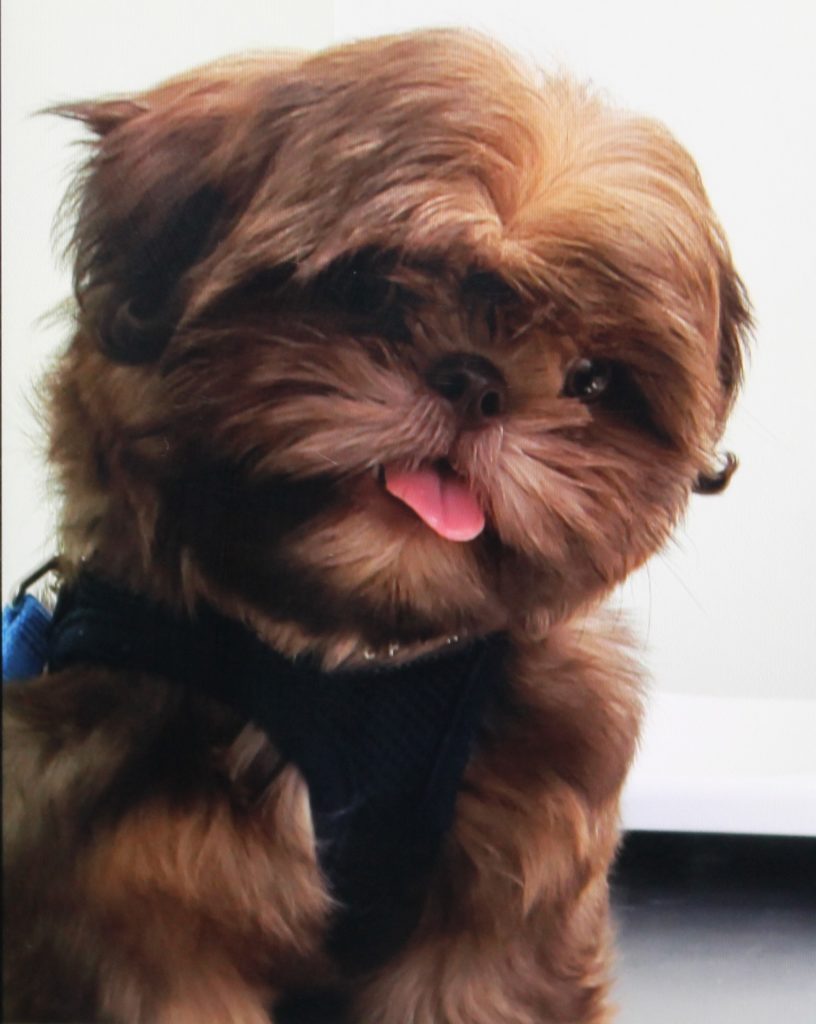 Almost One Year Old. Such a Thick, Plush Red Coat!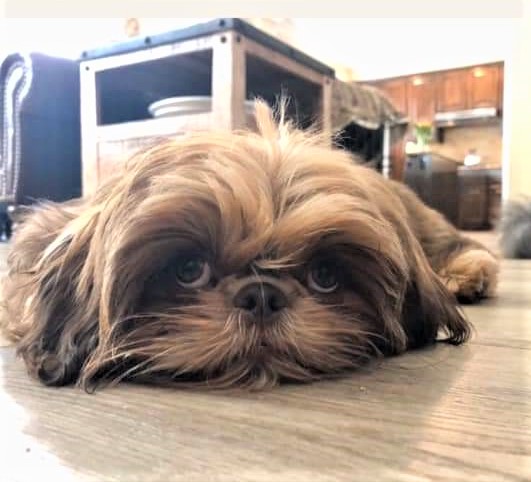 Charlie at Just Over 2 Years Old.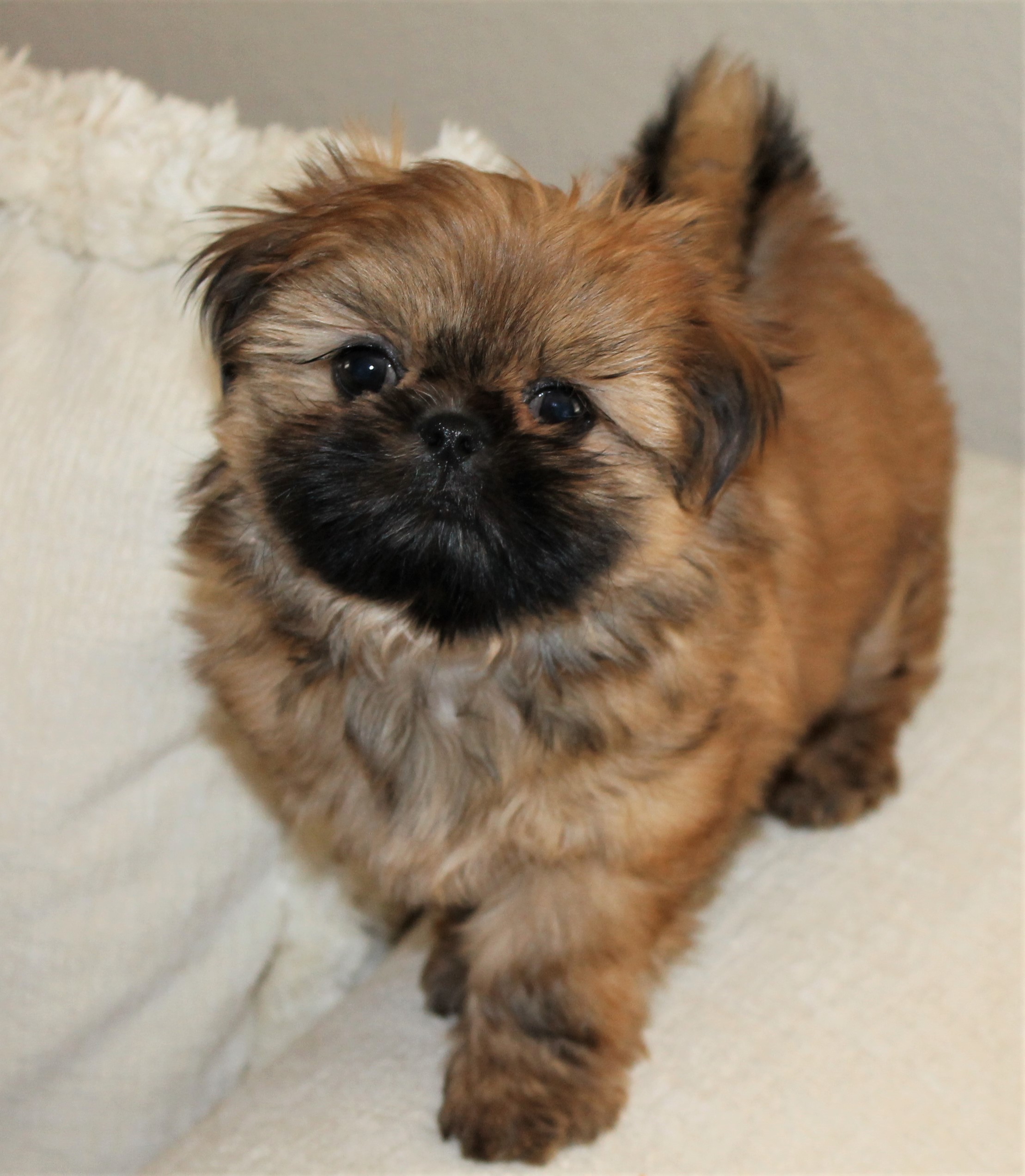 Henry at 7 Weeks of Age. He is living with Charlie who was the first puppy for this family.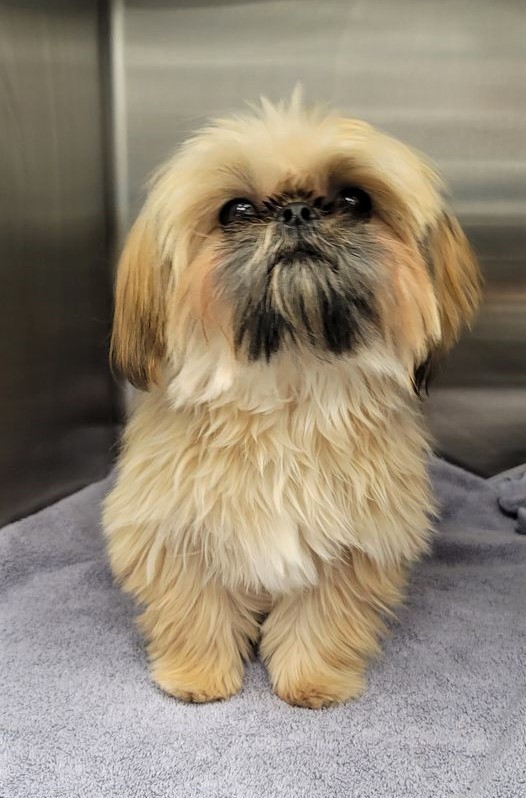 Henry is growing up at 8 Months Old.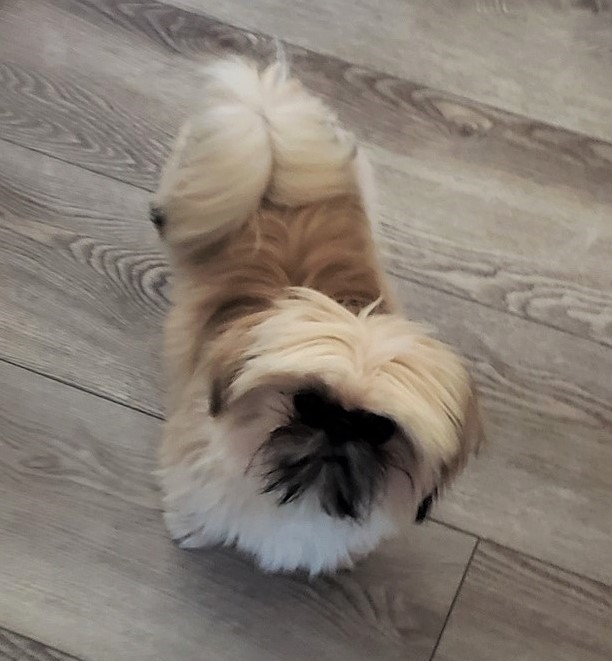 This Young Man has a Tremendous Coat and Perfect Tail Set!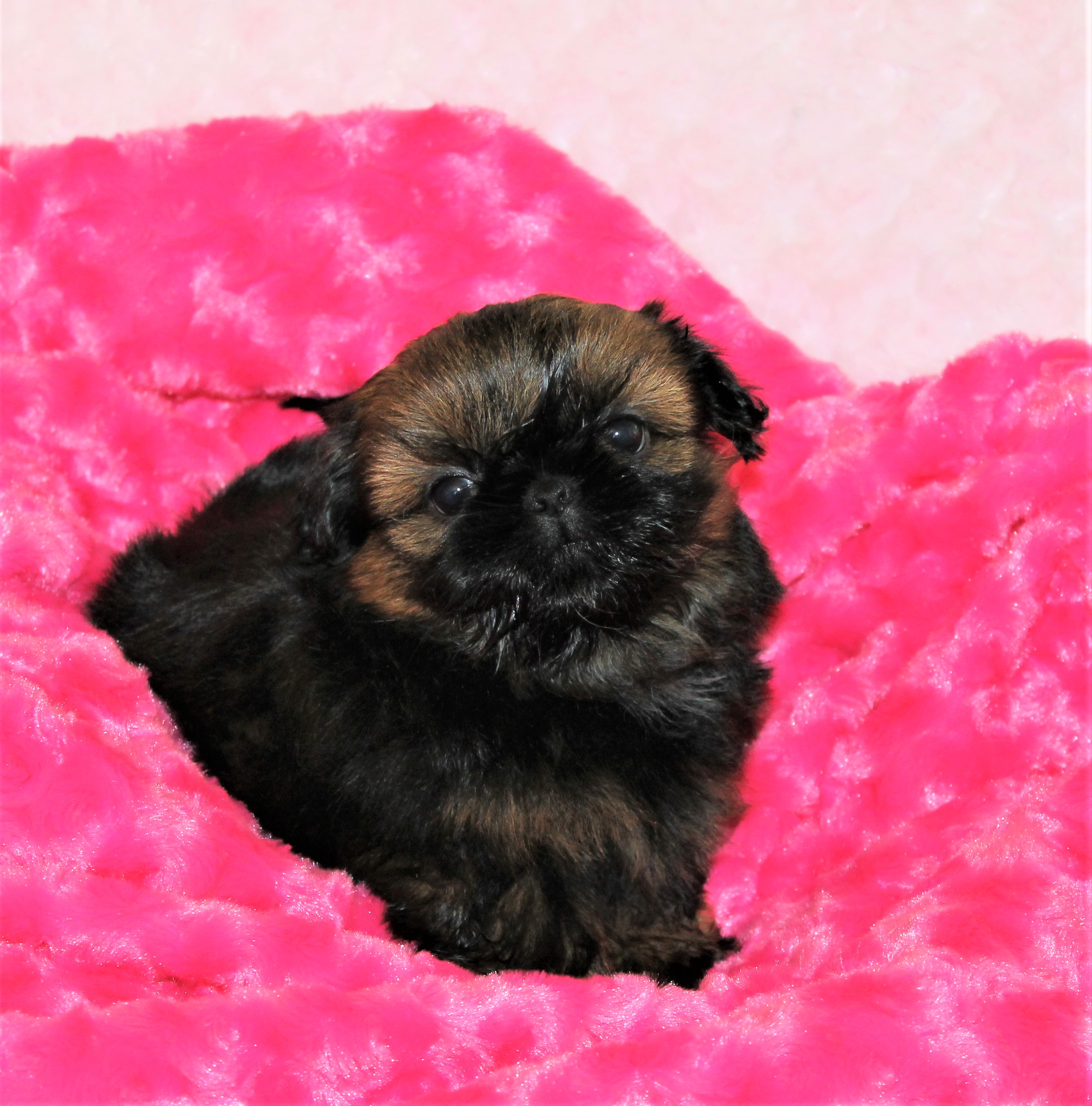 Penny at 6 Weeks Old.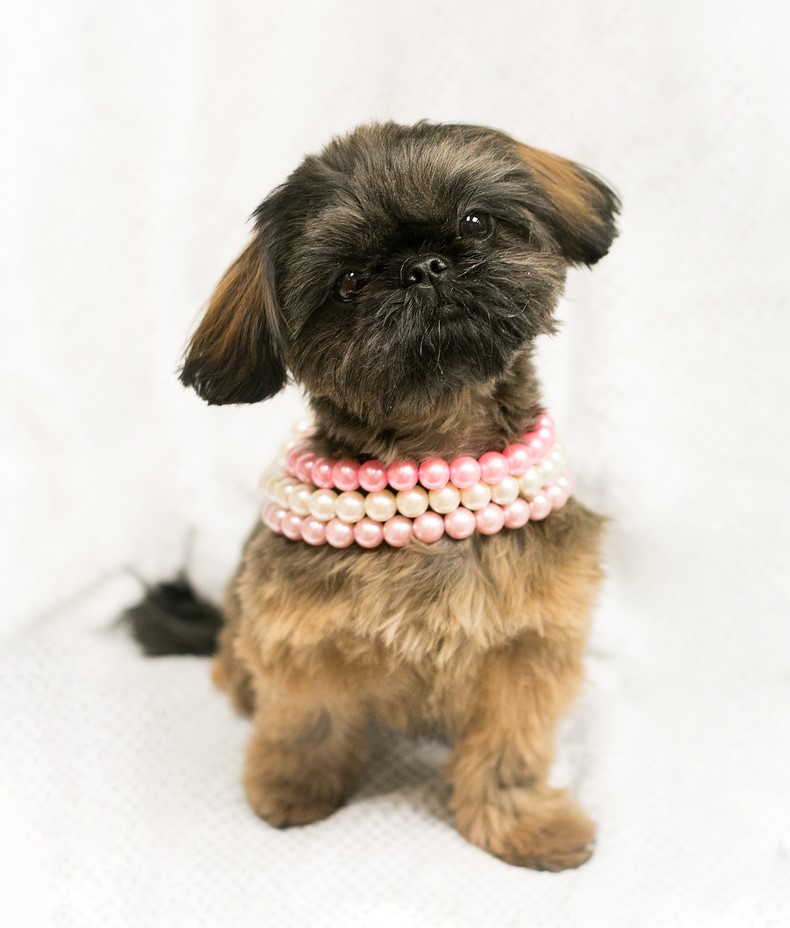 Sitting Pretty!
Penny All Dressed Up at 8 Months Old.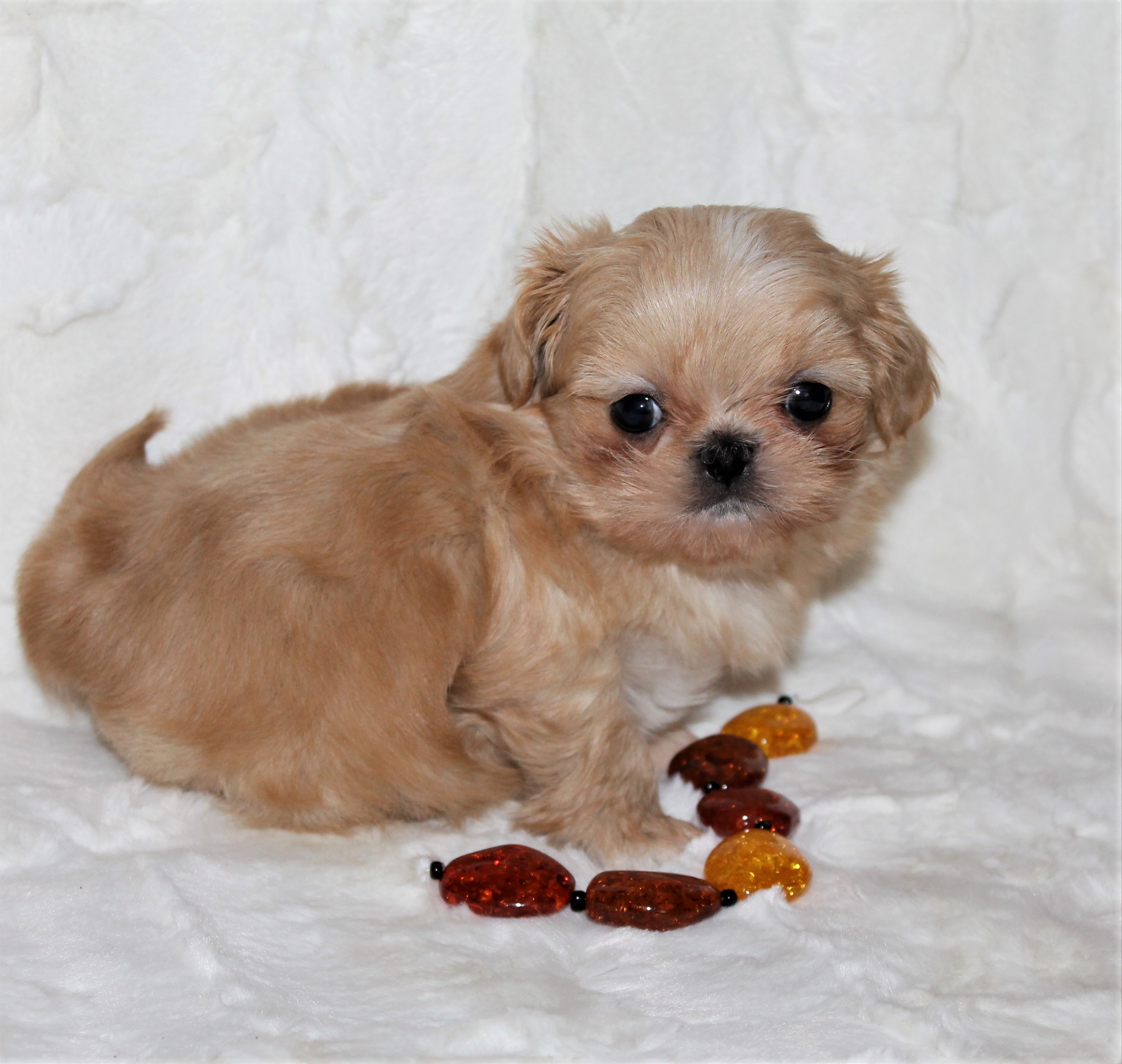 Cyrus is an Attractive Rich Cream Boy!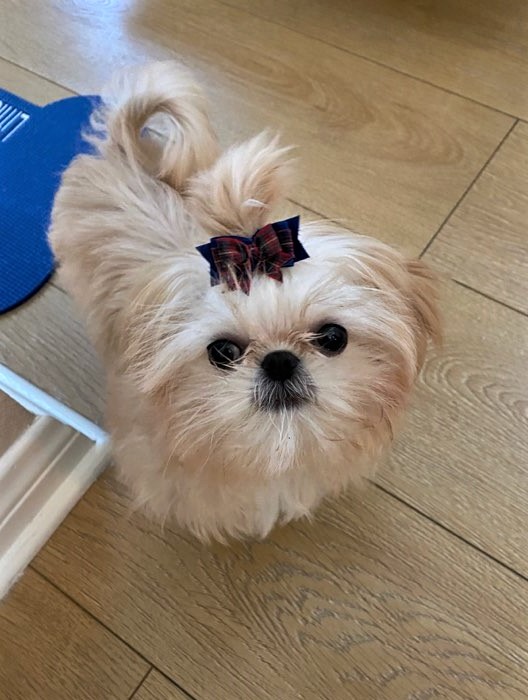 Cyrus is a Tiny Boy Weighing in at under 3 1/2 Pounds at 6 Months of Age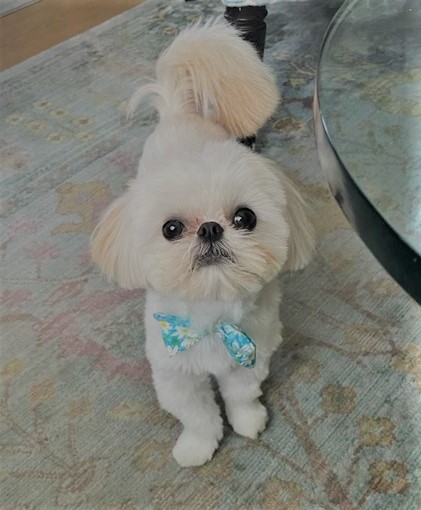 Cyrus is almost 2 Years Old and Weighs 4 1/2 Pounds.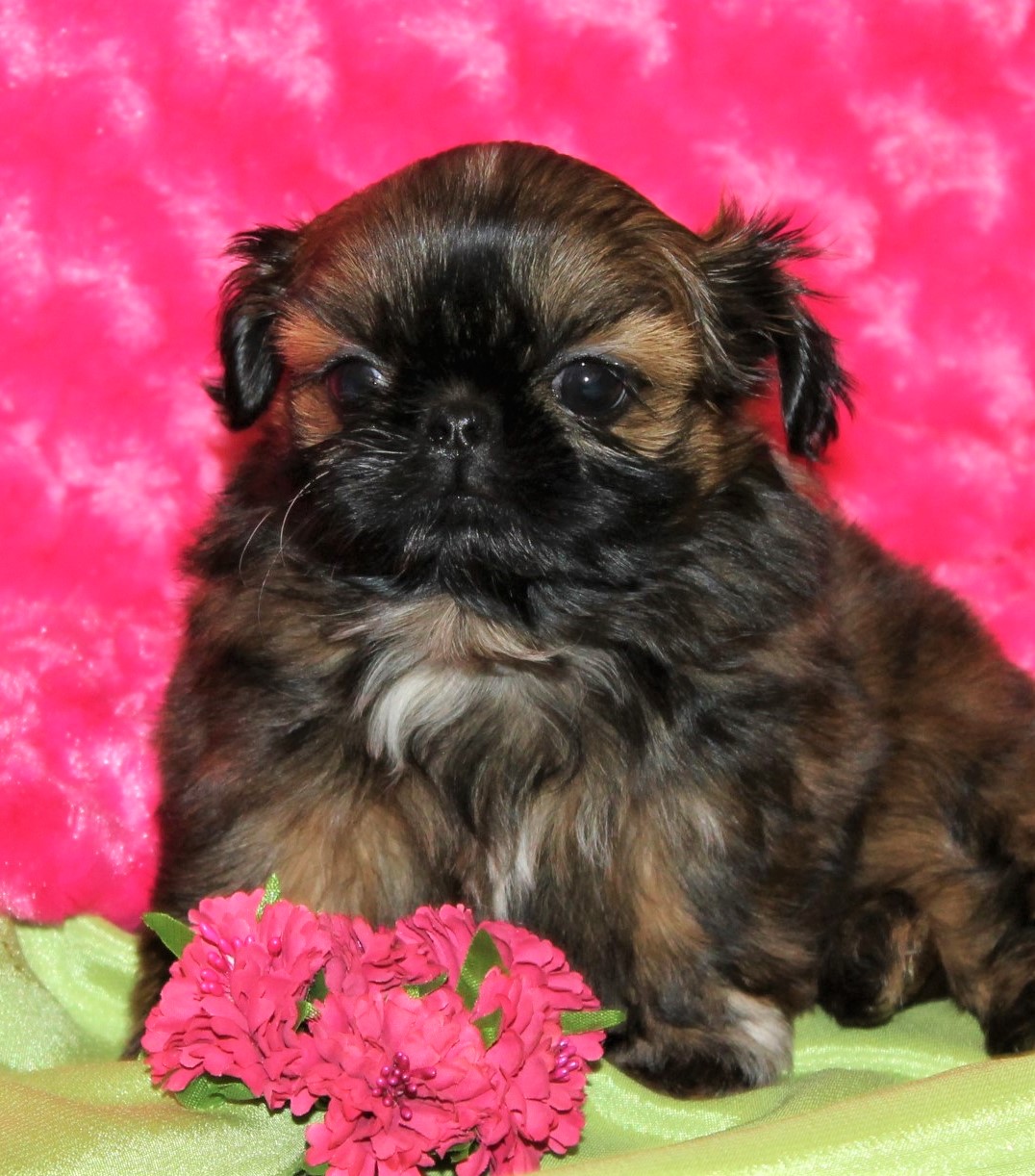 Mia at 7 Weeks Old. She is a Second Puppy for this family.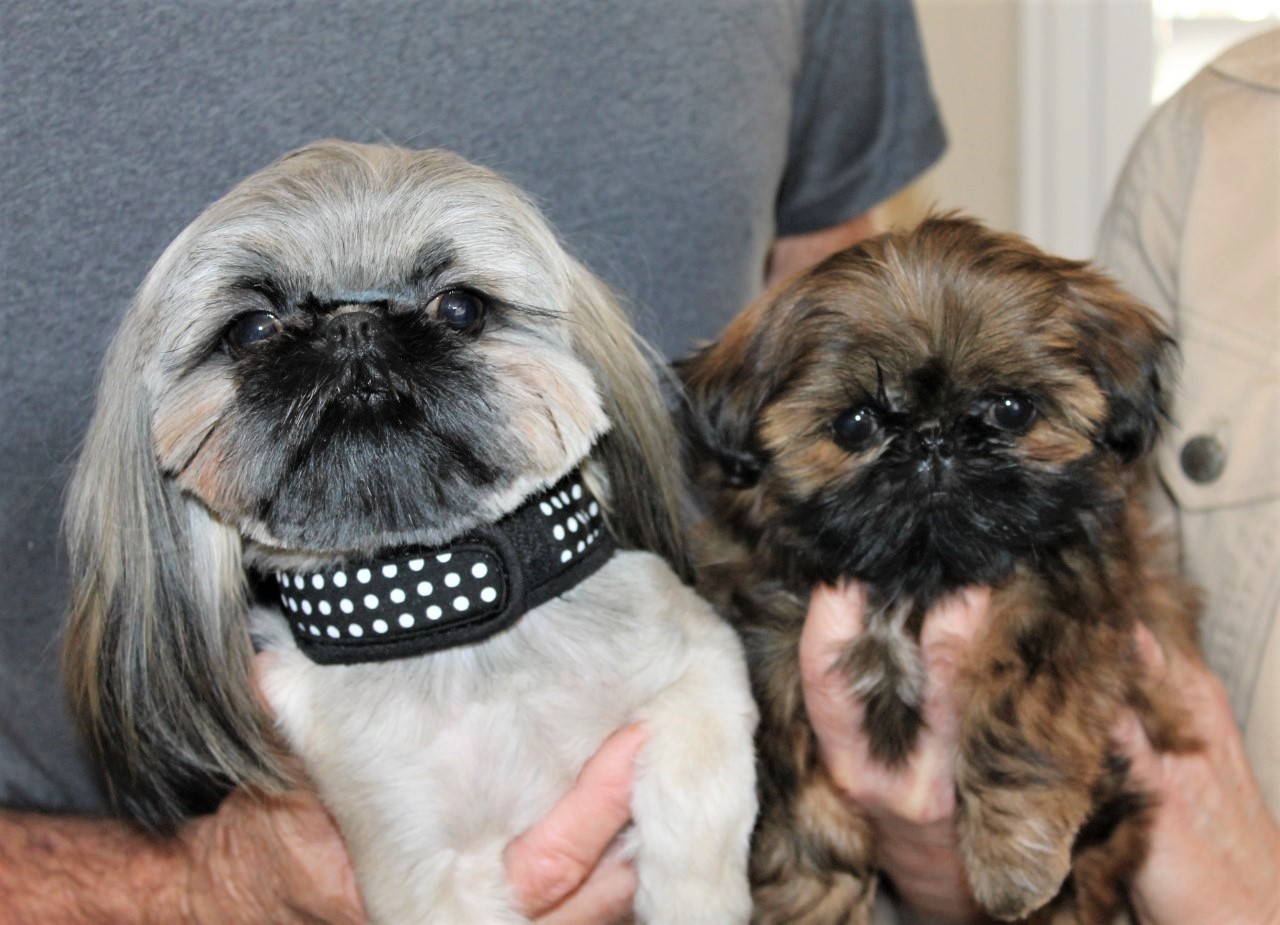 Bella Came Back to Help Choose Her New Sister, Mia.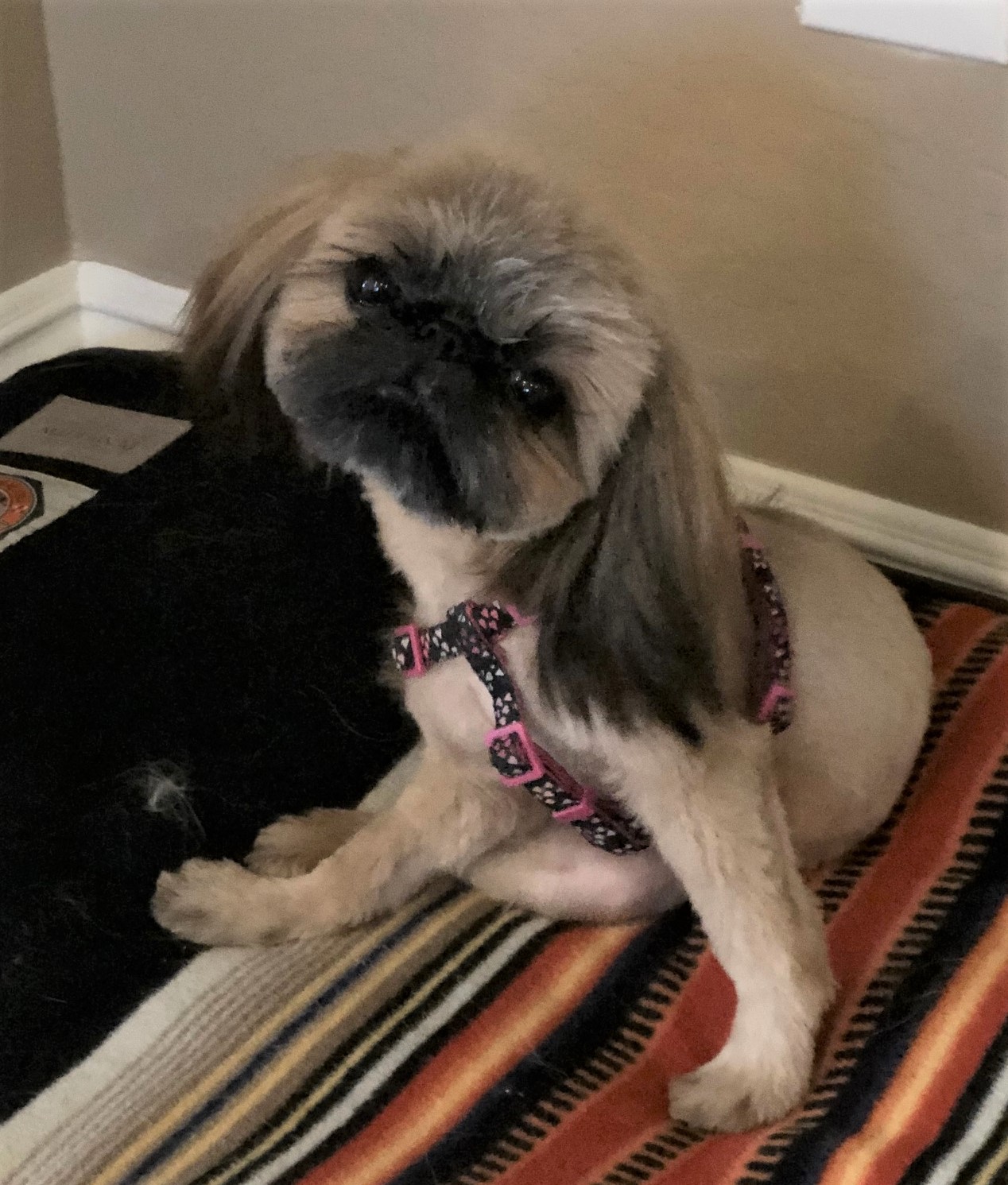 Mia All Grown Up at 2 Years Old. Stunning!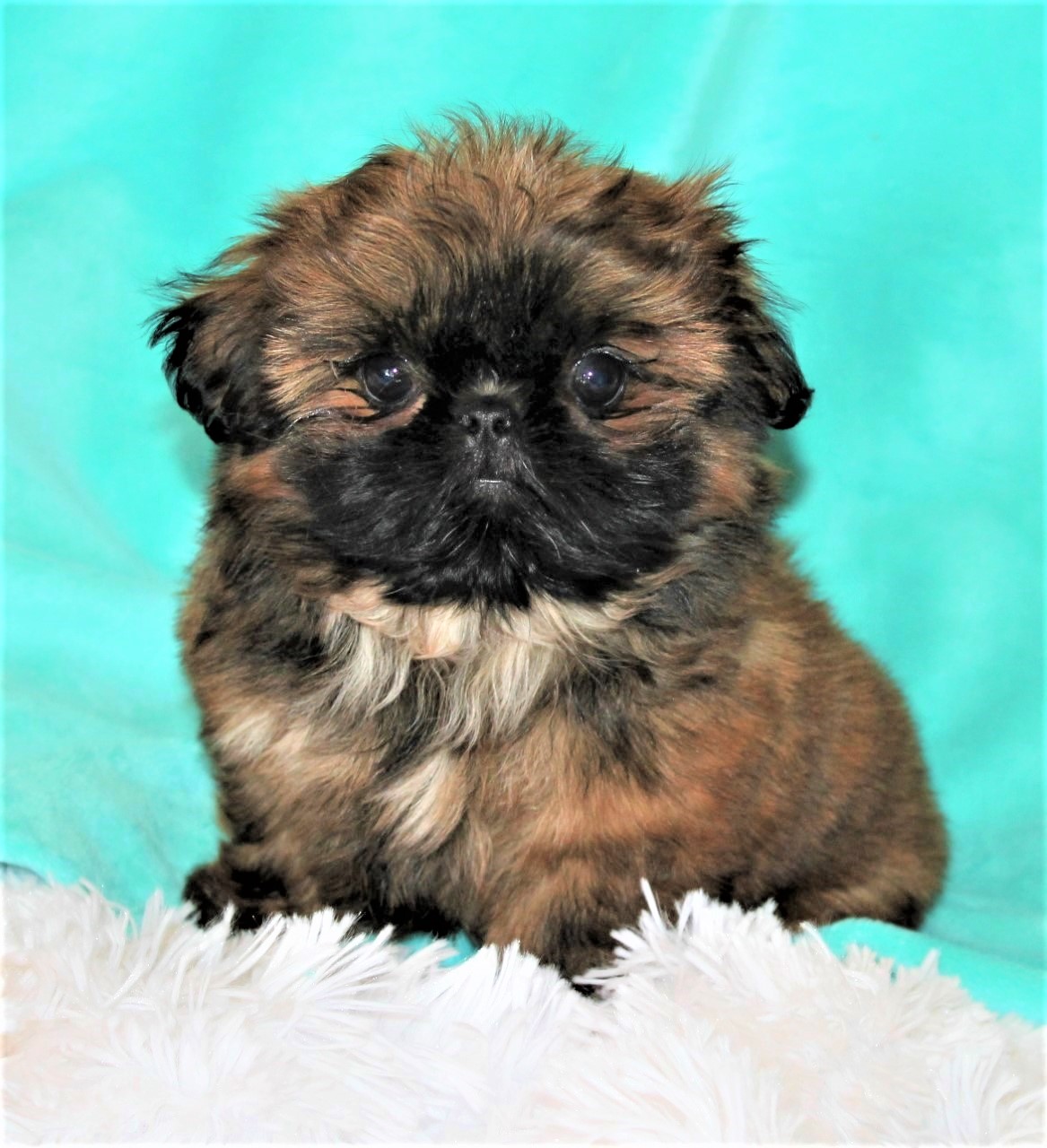 Rufus at 8 Weeks of Age.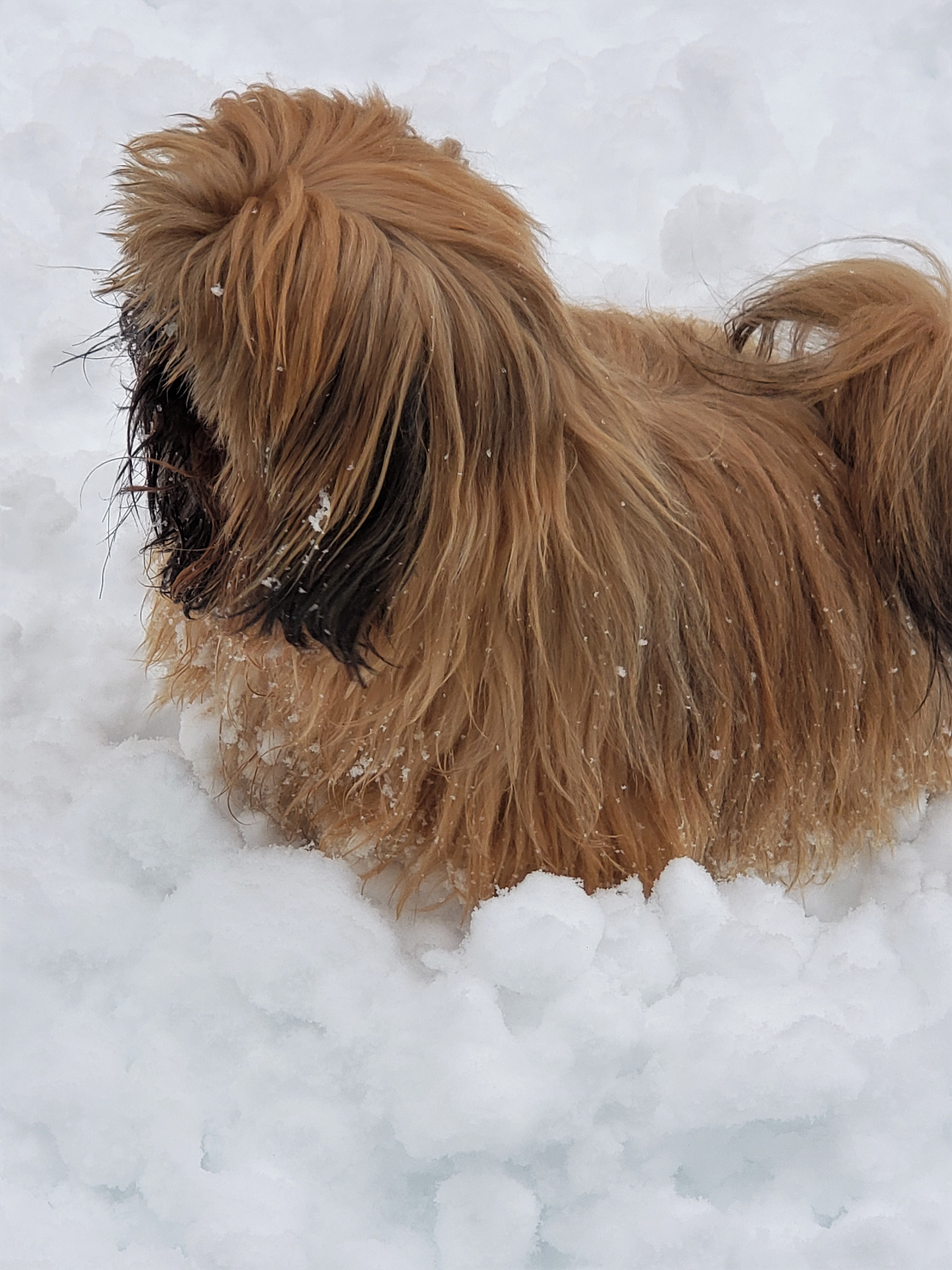 First Time to Play in the Snow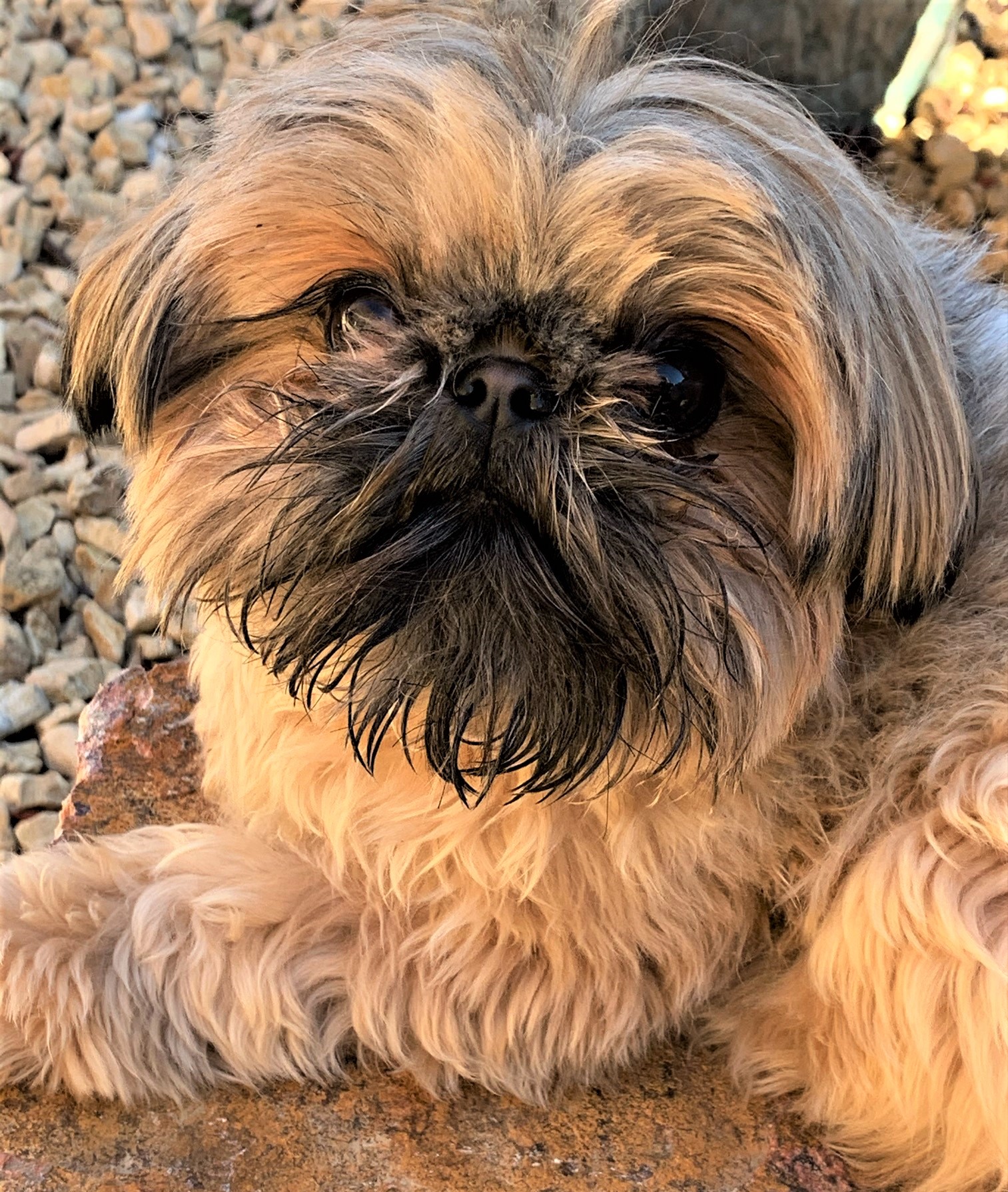 Over 2 Years Old and Loved to Death!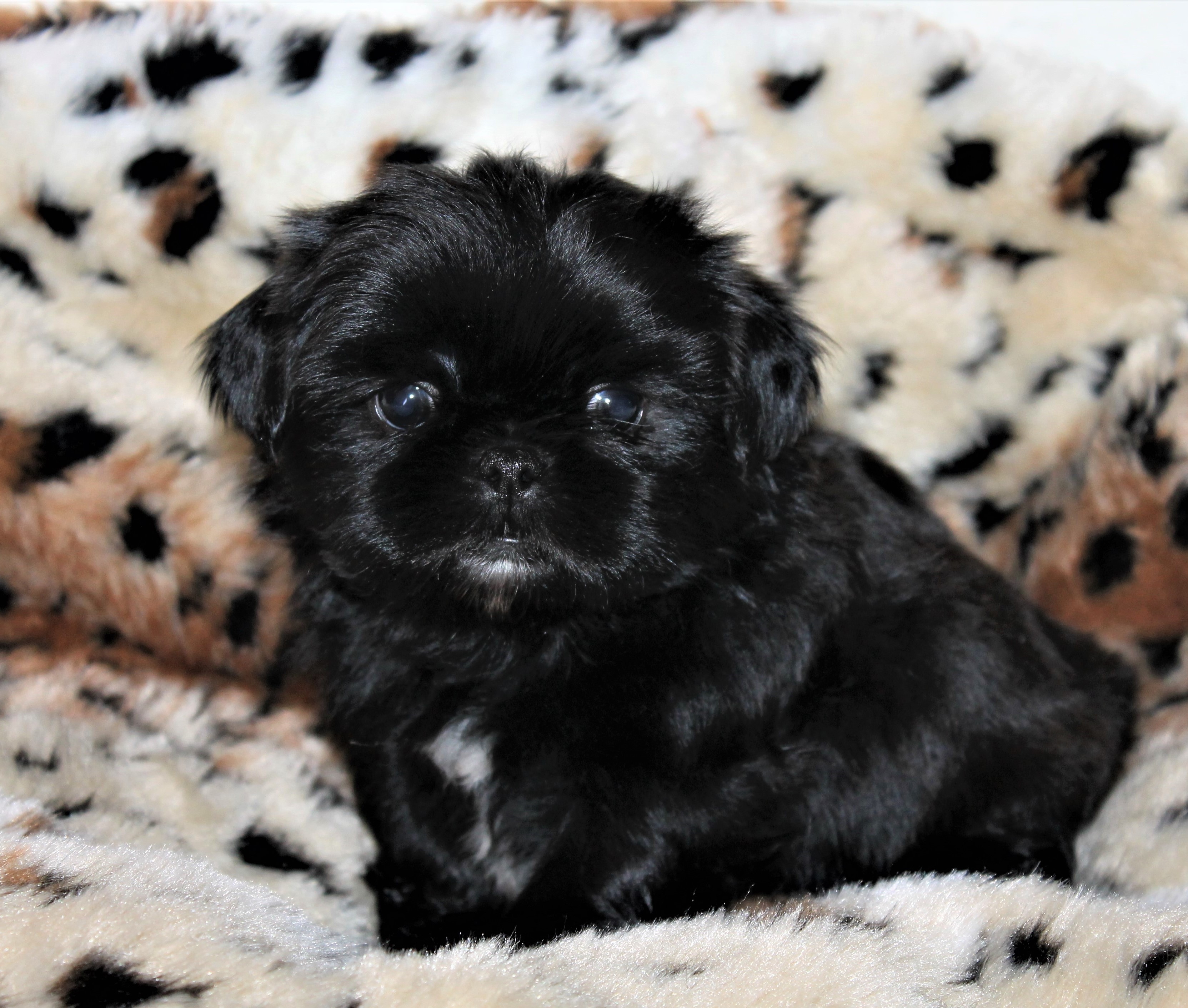 Zeus at 7 Weeks of Age.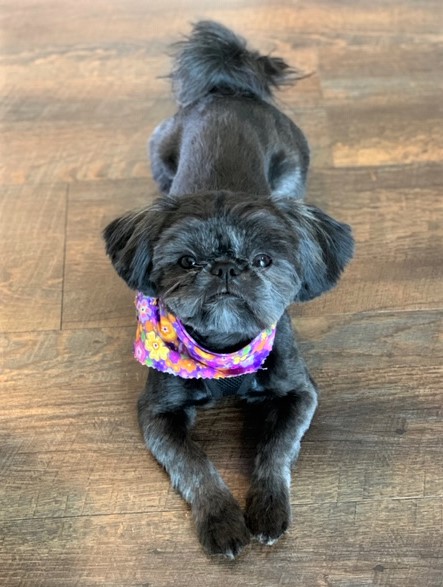 Zeus is going on One Year Old.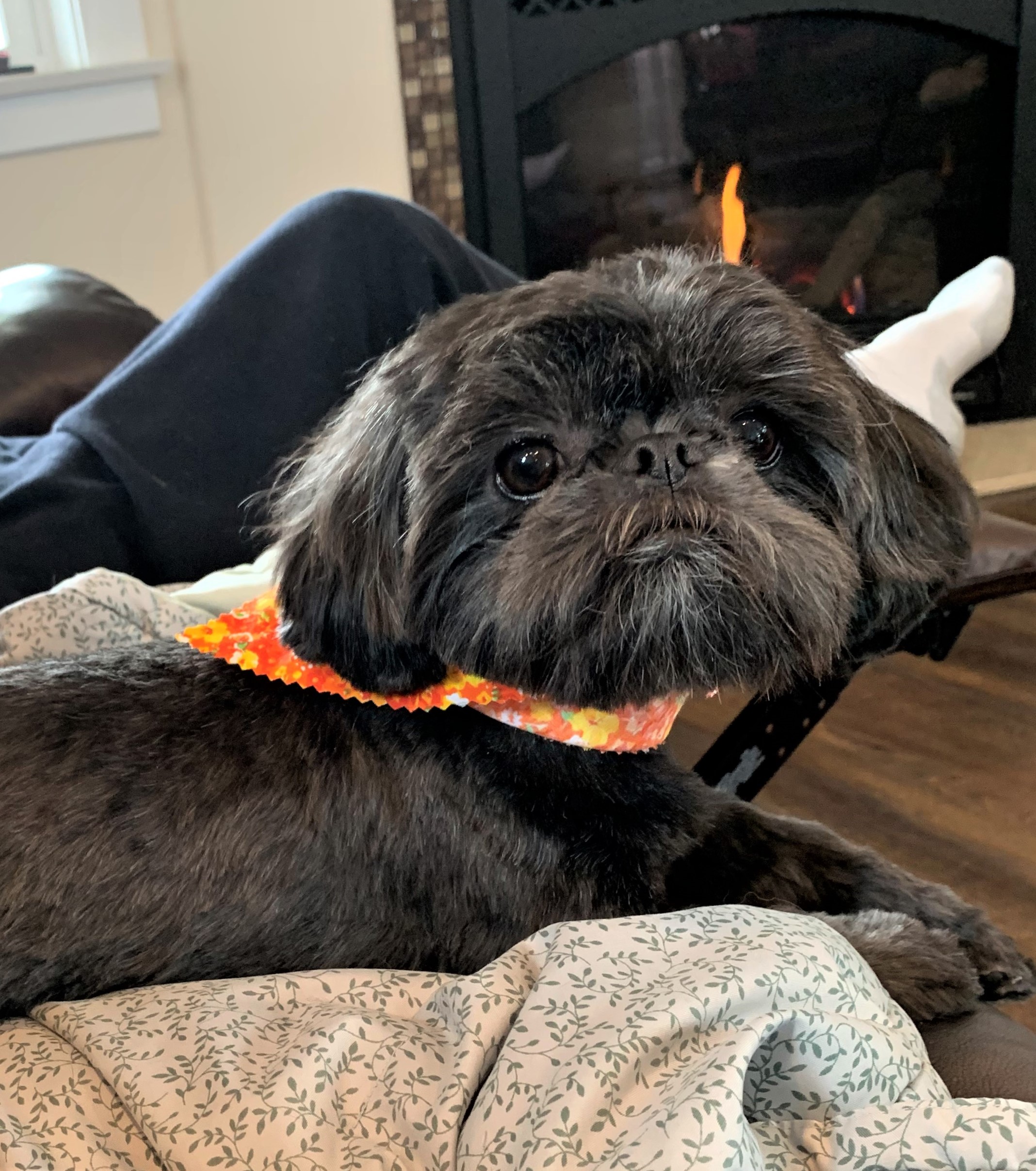 Zeus is almost 2 Years Old and has a New Sister, Zoe. Her Photos are right below this post.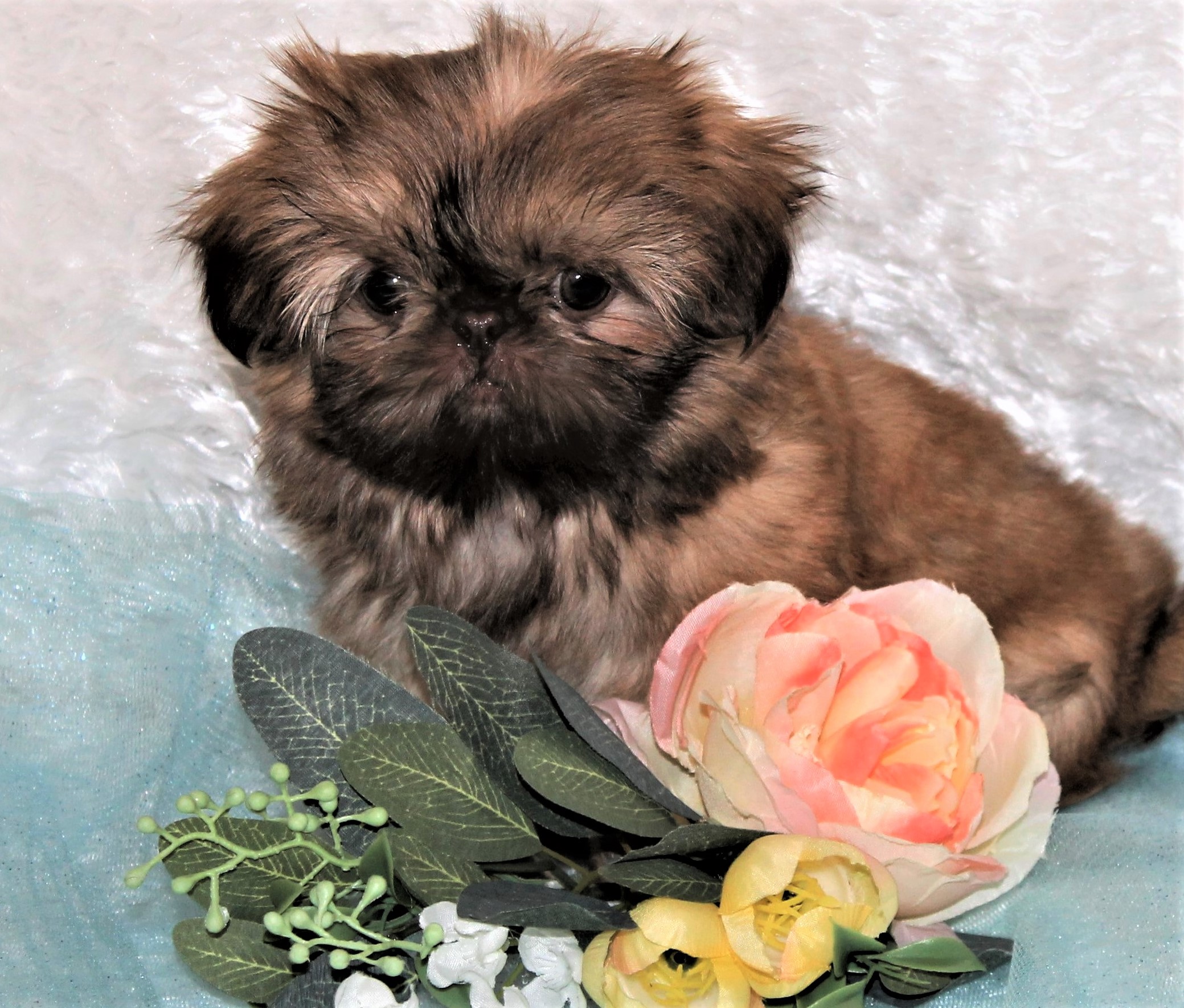 Baby Zoe at 8 Weeks of Age.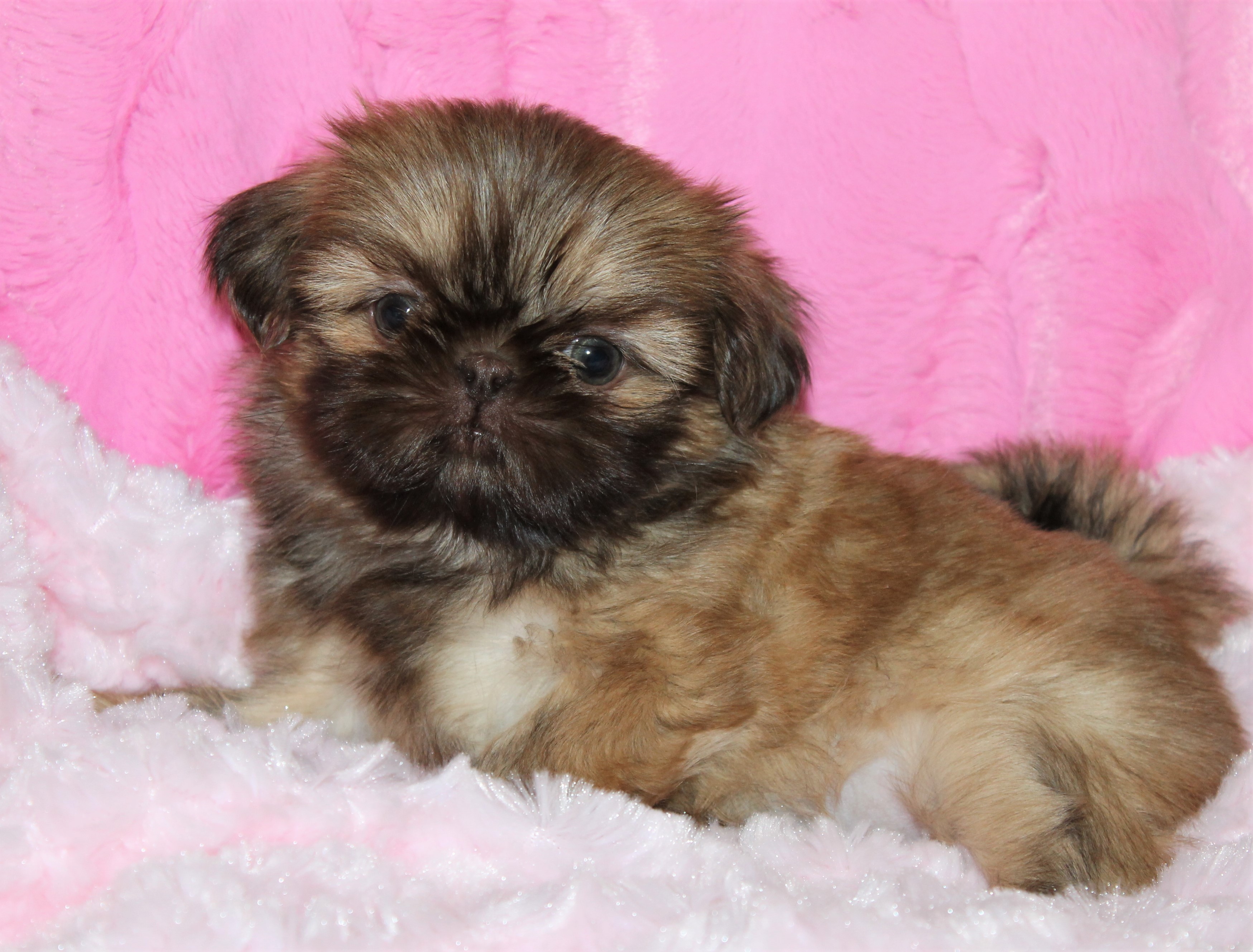 Sweetest Little Liver Girl!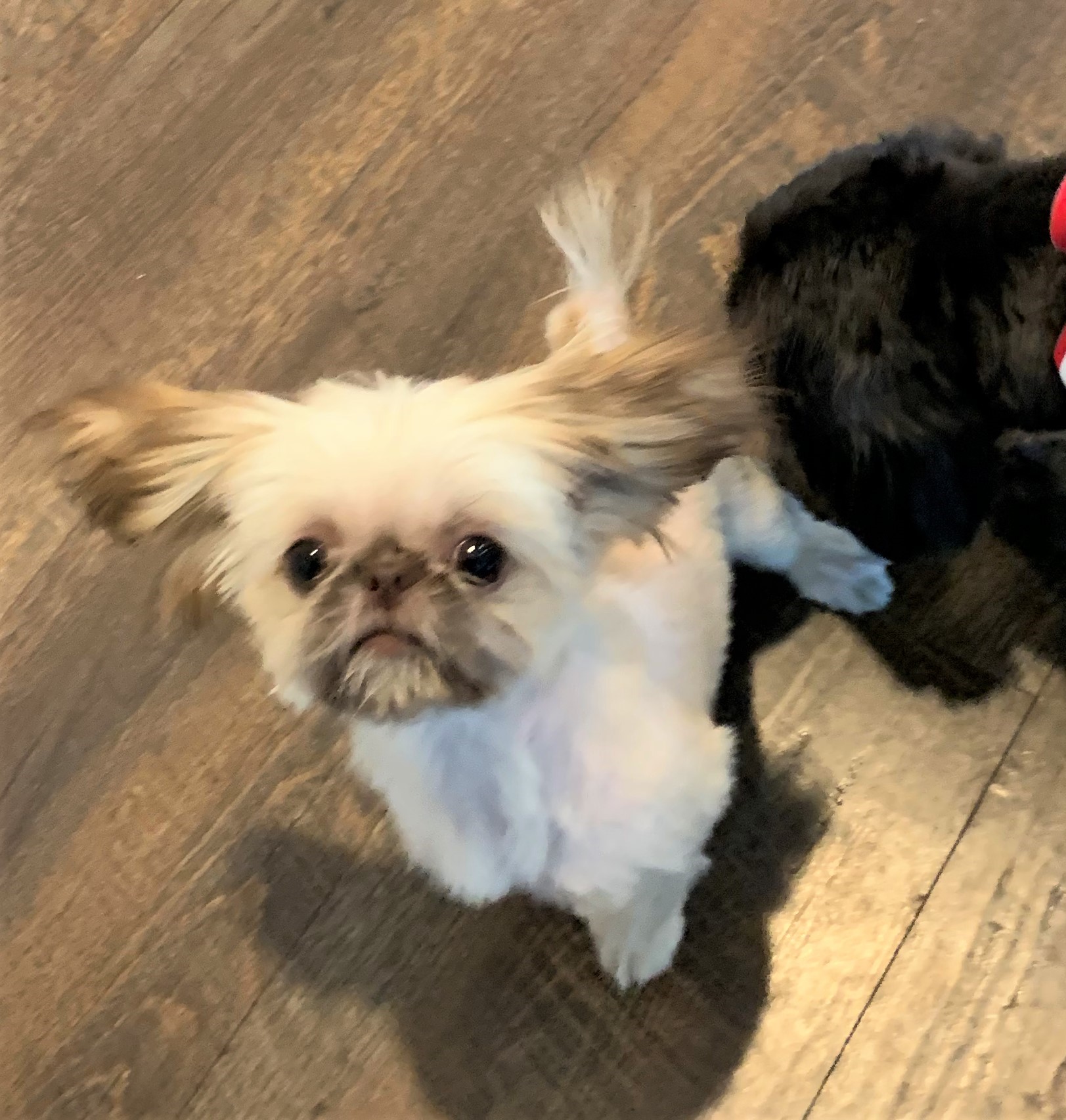 Zoe is almost 10 months old and Becoming a Cream Baby!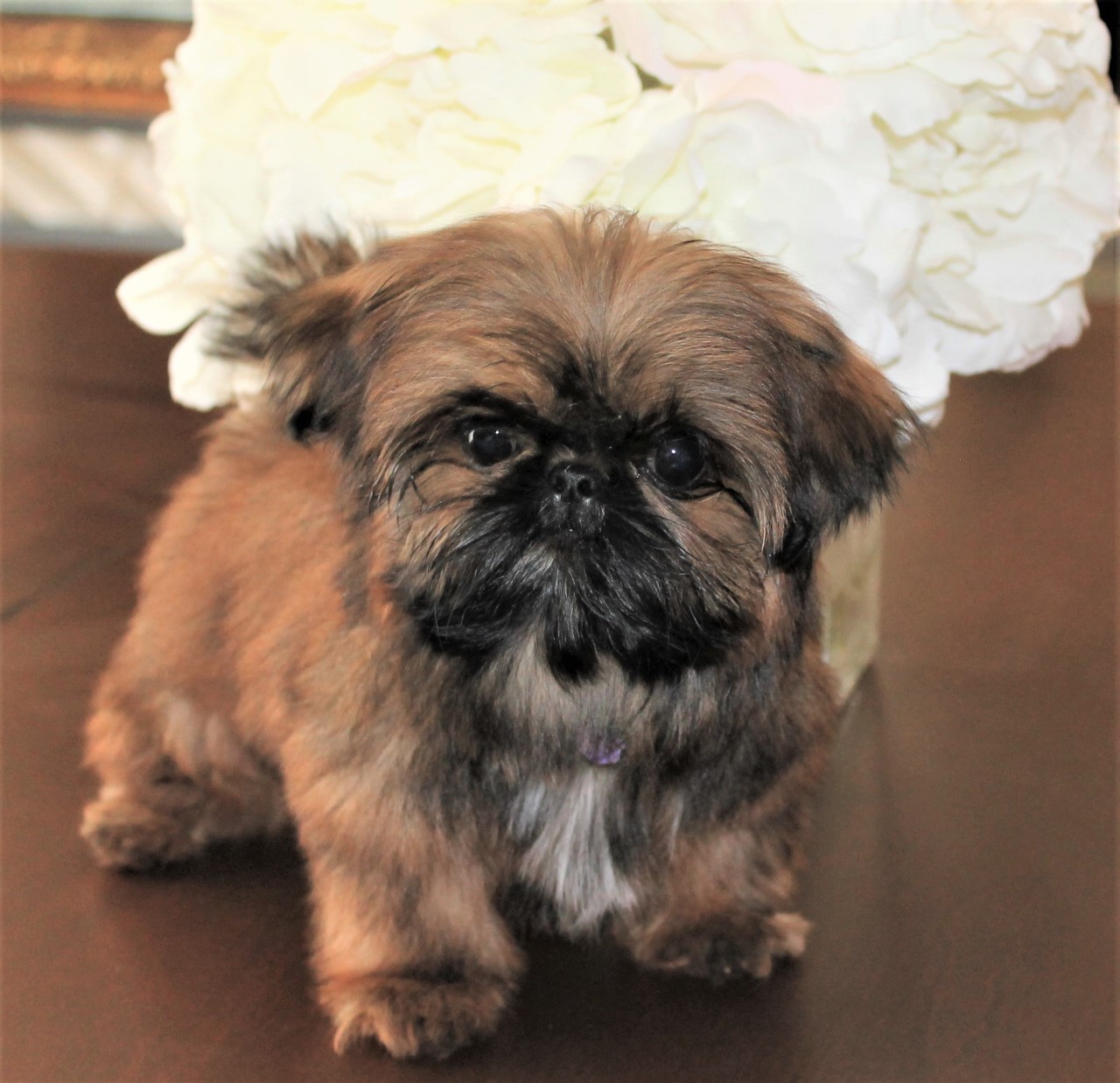 Muffin at 6 Weeks of Age. She Weighs 3 1/2 Pounds as an Adult.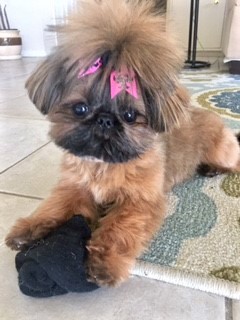 Muffin Goes to Work with Her Parents Every Day. Very Outgoing Personality!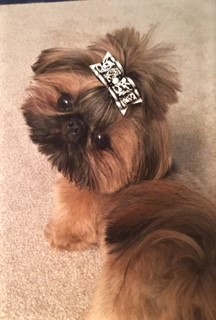 Such a Little Princess at 2 Years Old!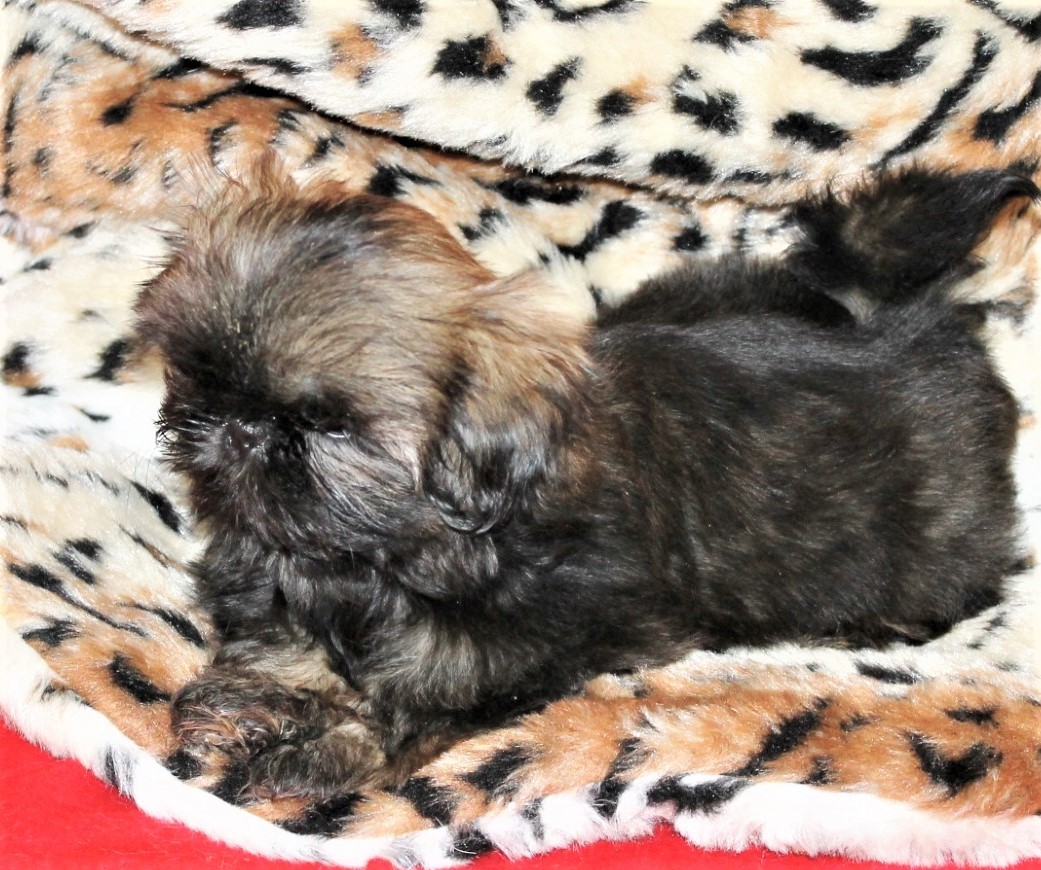 Stitch is 8 Weeks Old in this Photo.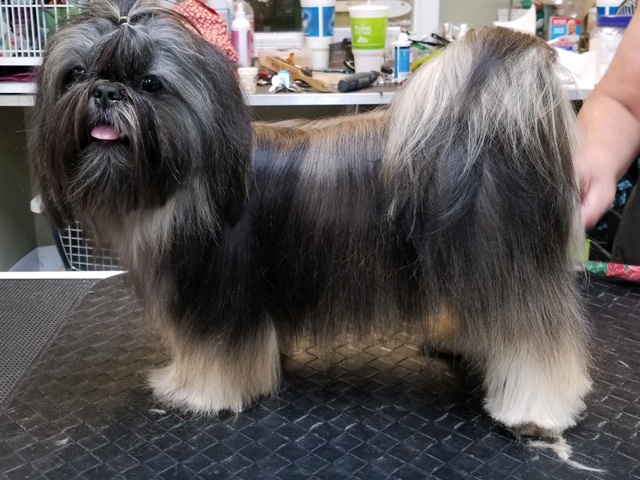 Stitch is 1 Year Old here and weighs just 6 Pounds.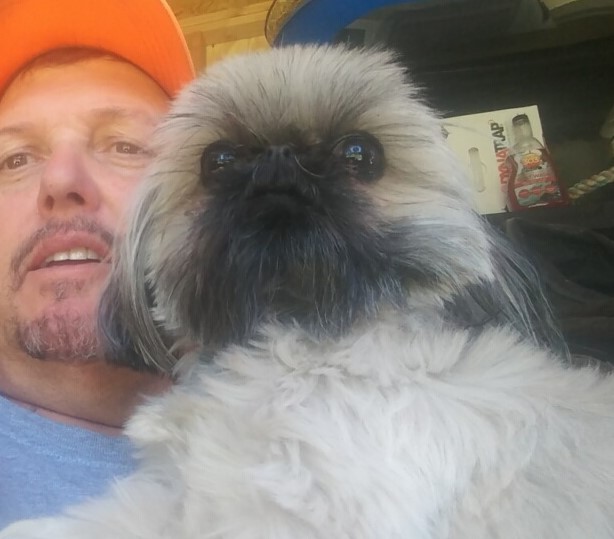 Stitch is now 3 Years Old and Lives with his brothers, Milo and Bug.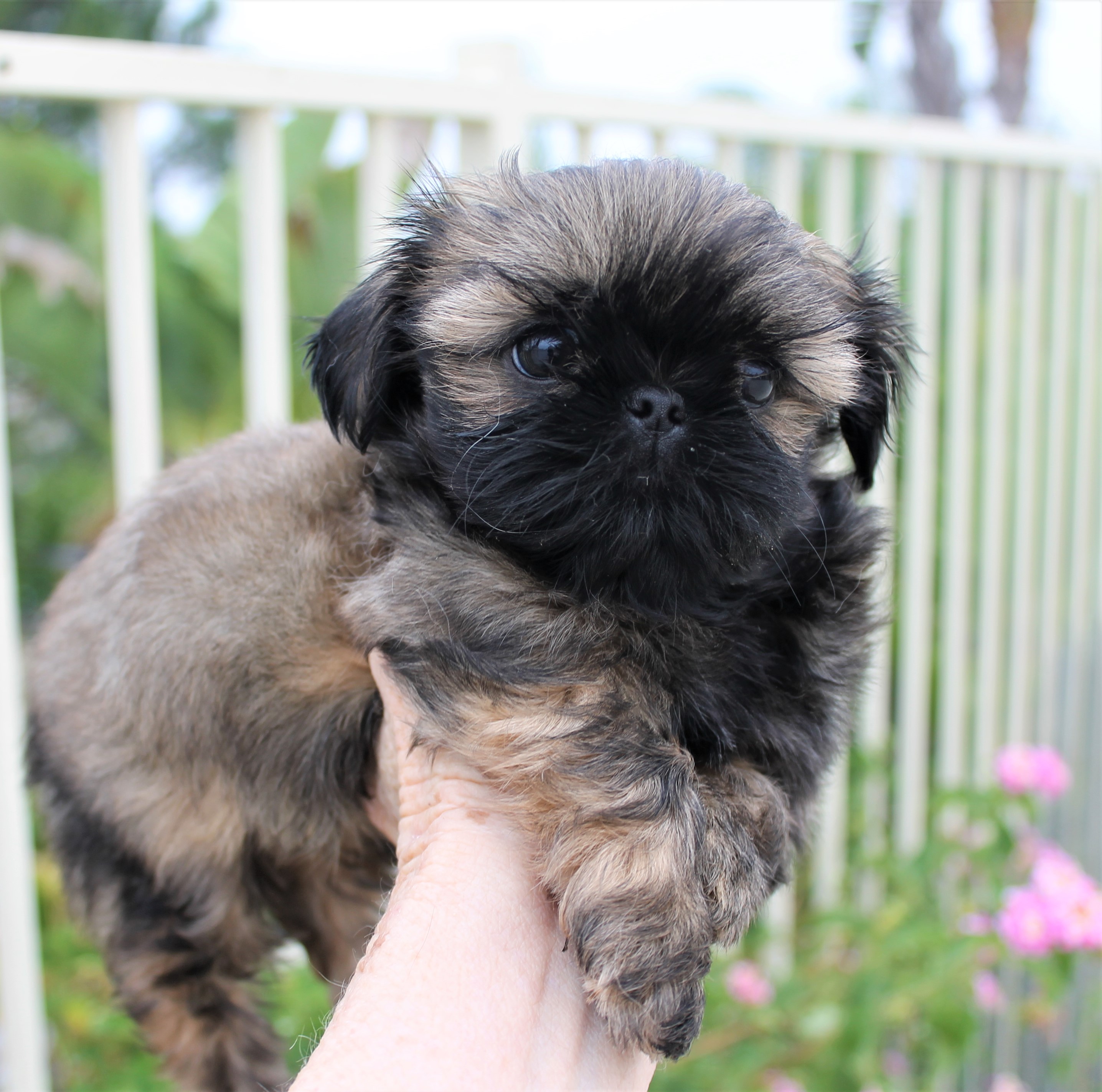 Tiger at 7 Weeks Old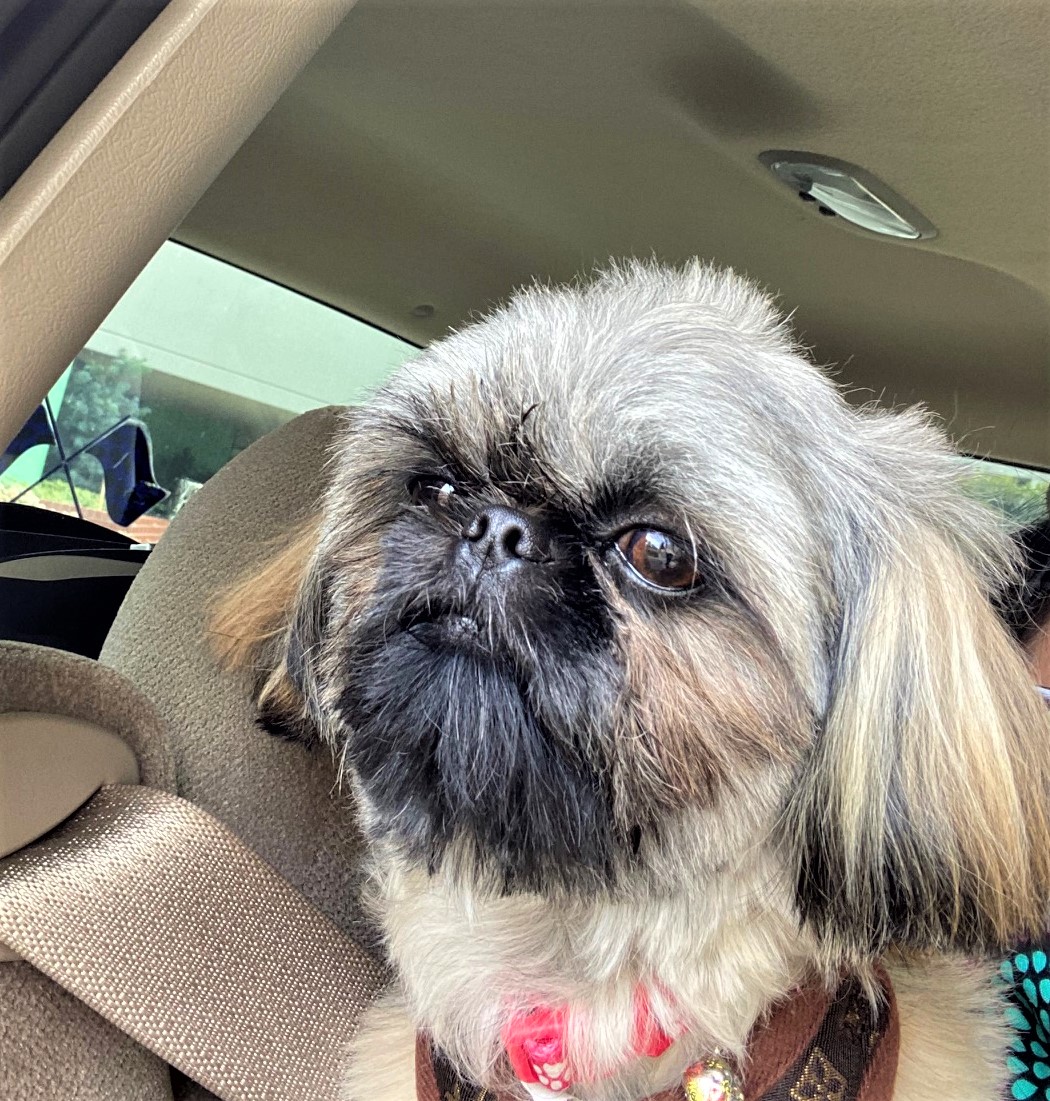 Tiger Going for a Car Ride.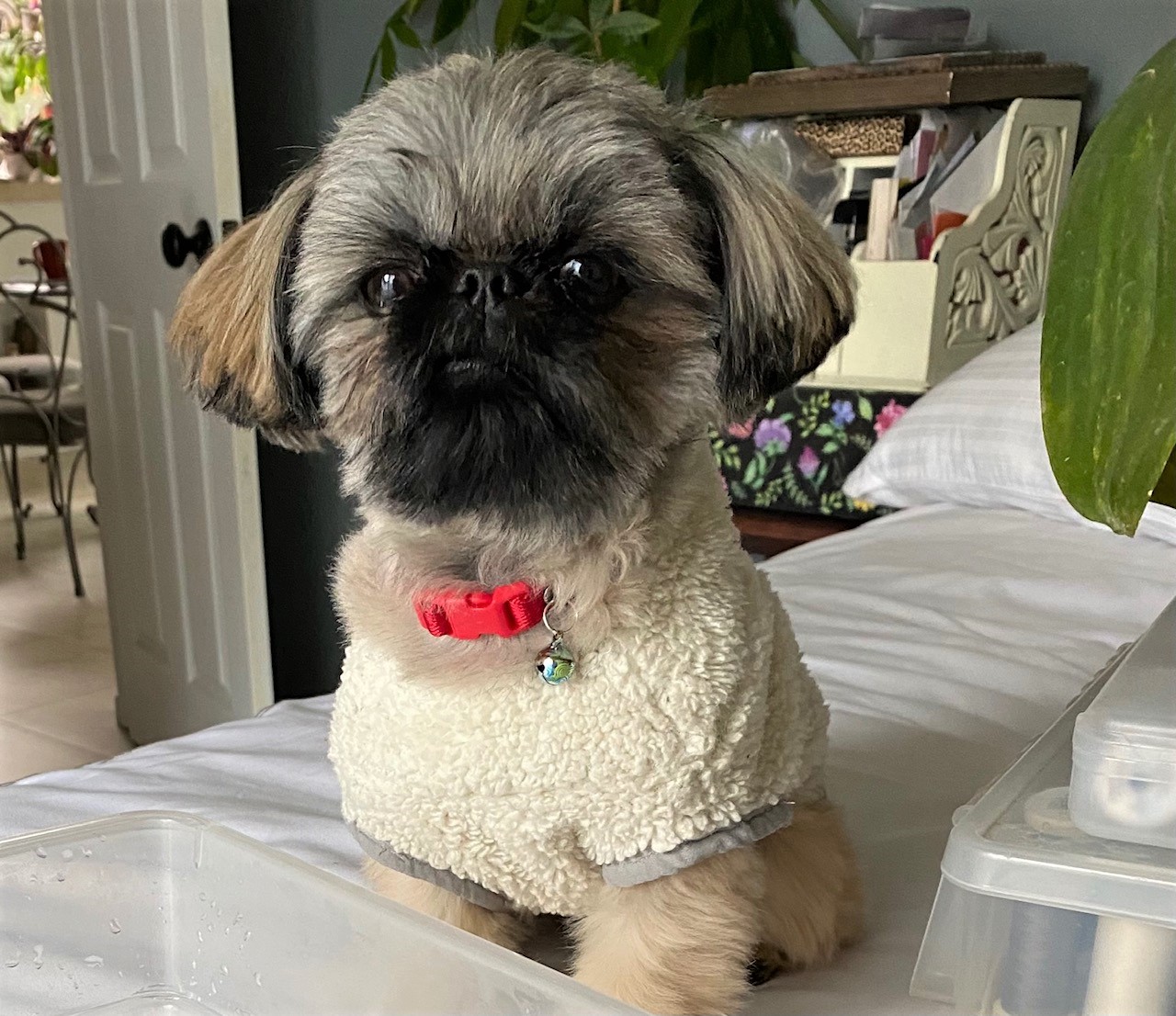 Tiger just turned One Year Old! Such a Sweet Boy!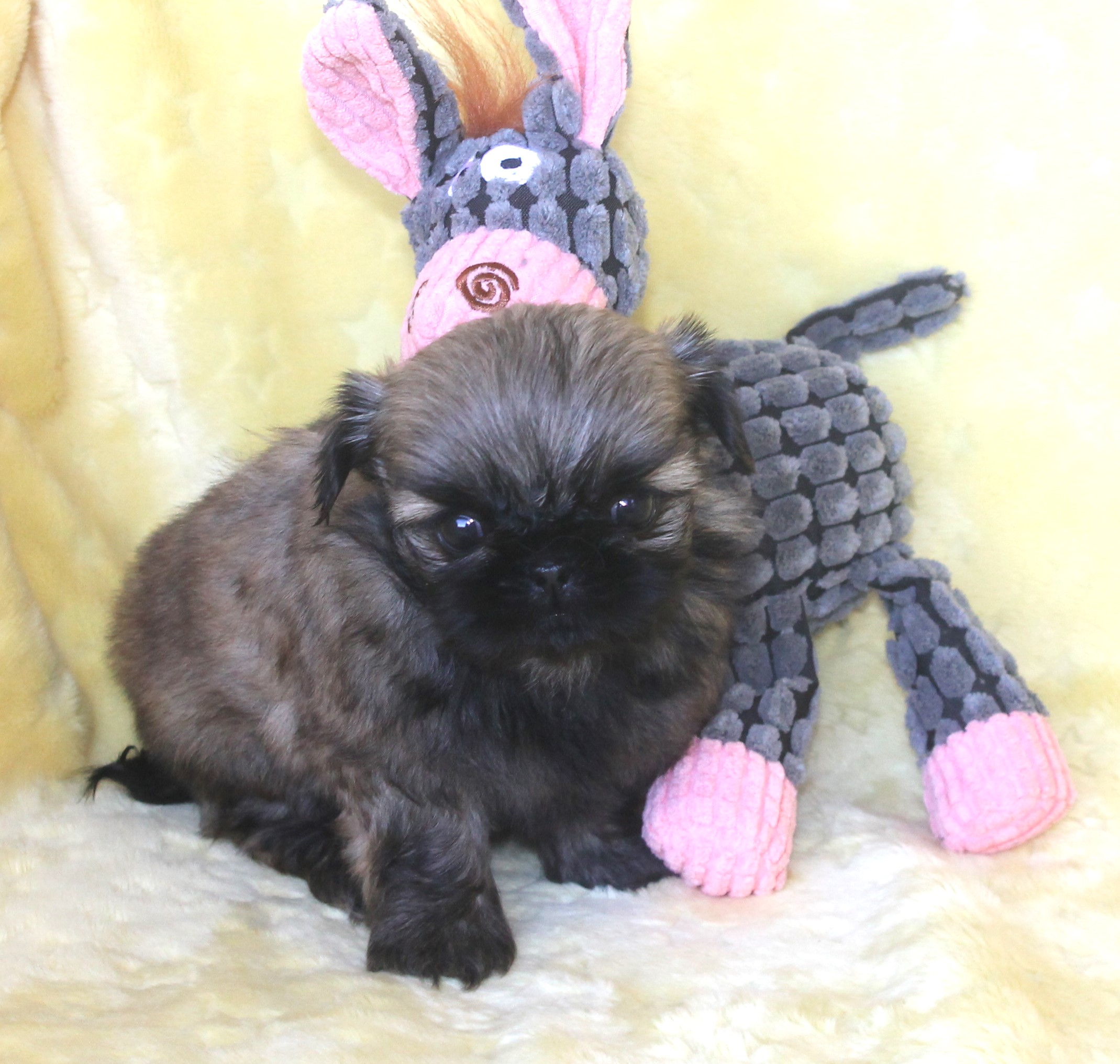 Lucius is 7 weeks old in this photo.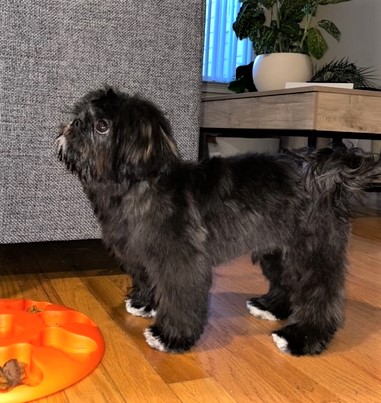 Lucius at 5 Months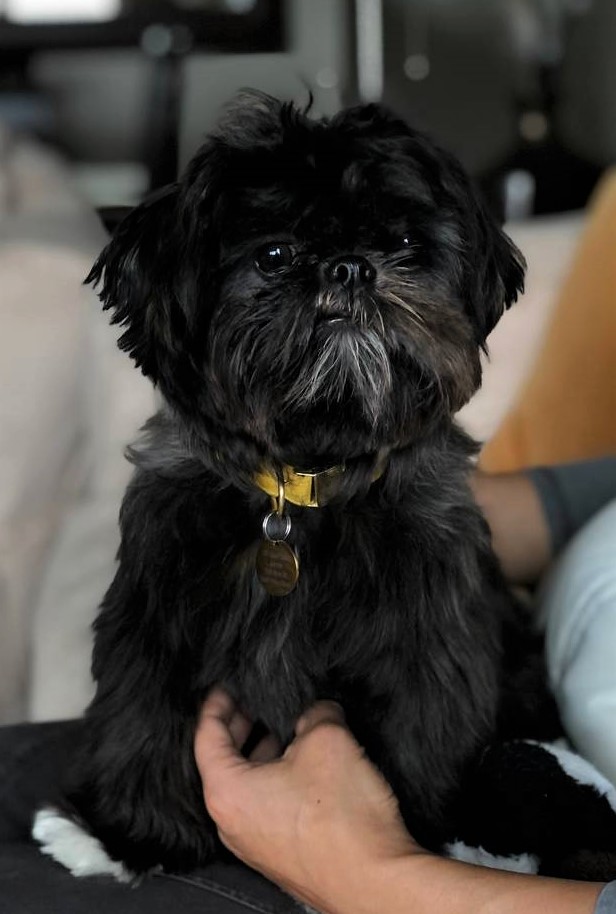 Lucius at 6 Months. He is learning commands and growing into a Great puppy!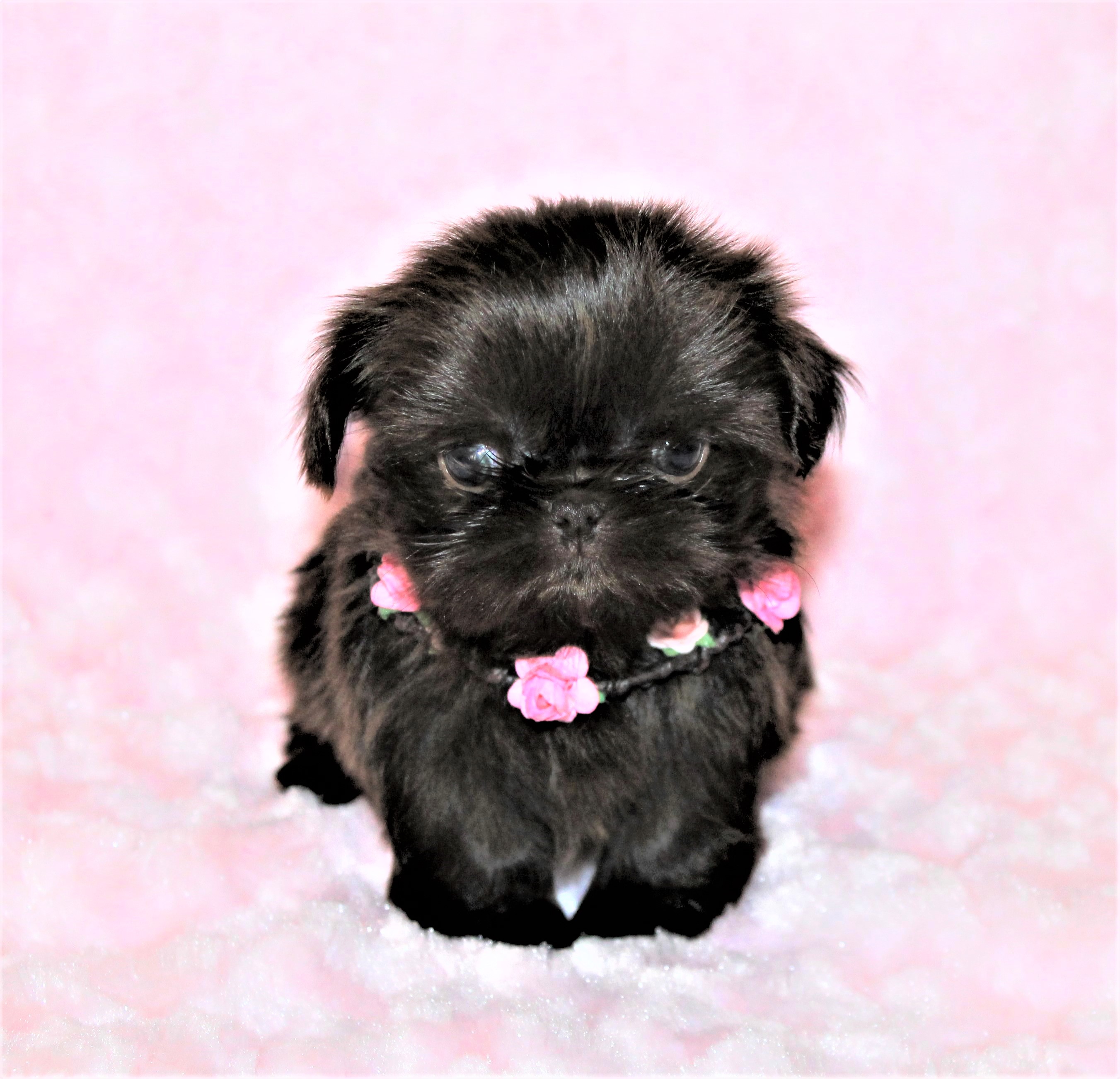 Little Capri at 6 Weeks Old.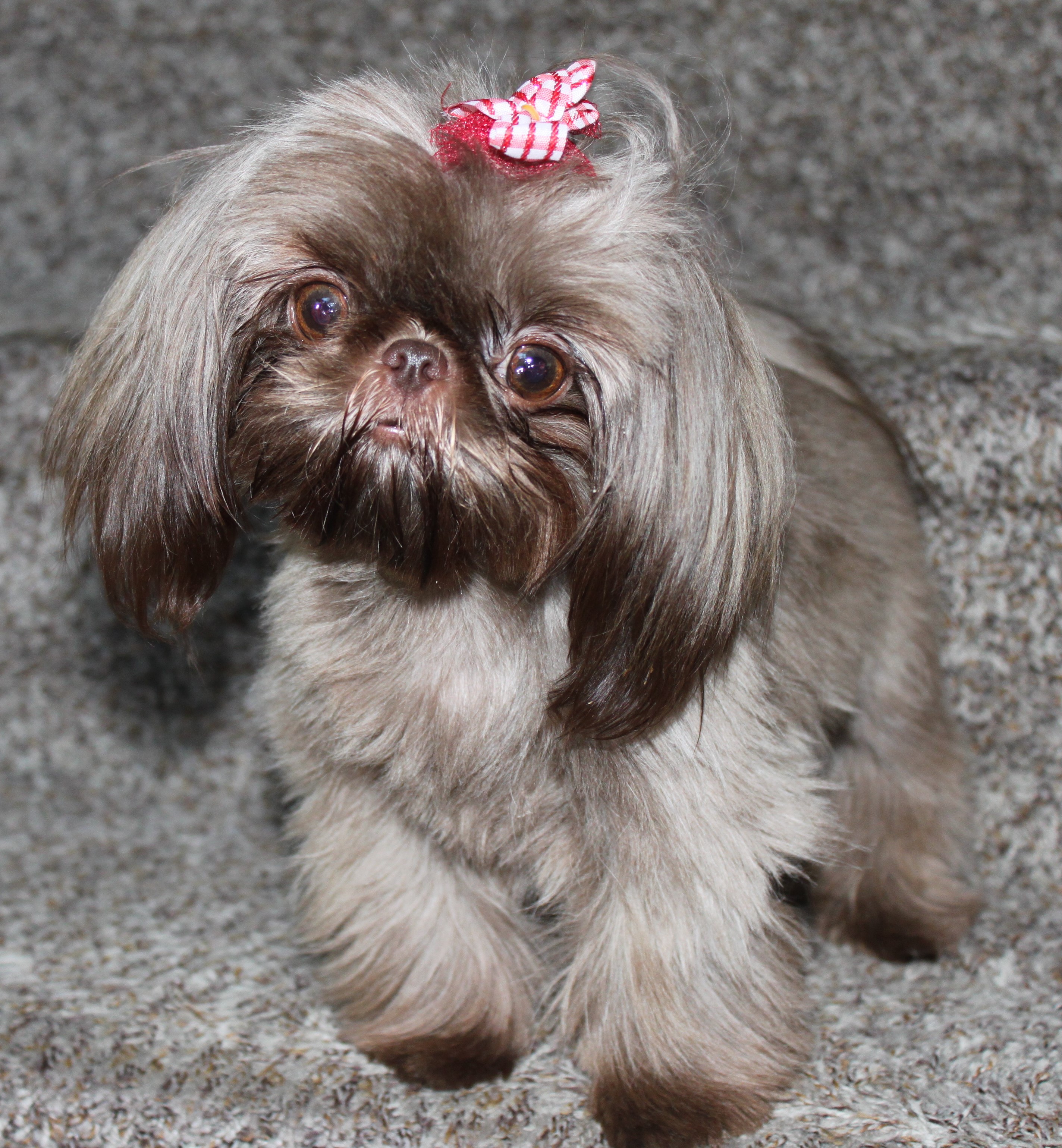 Pretty Little Girl now Weighing Almost 4 Pounds at 11 Months.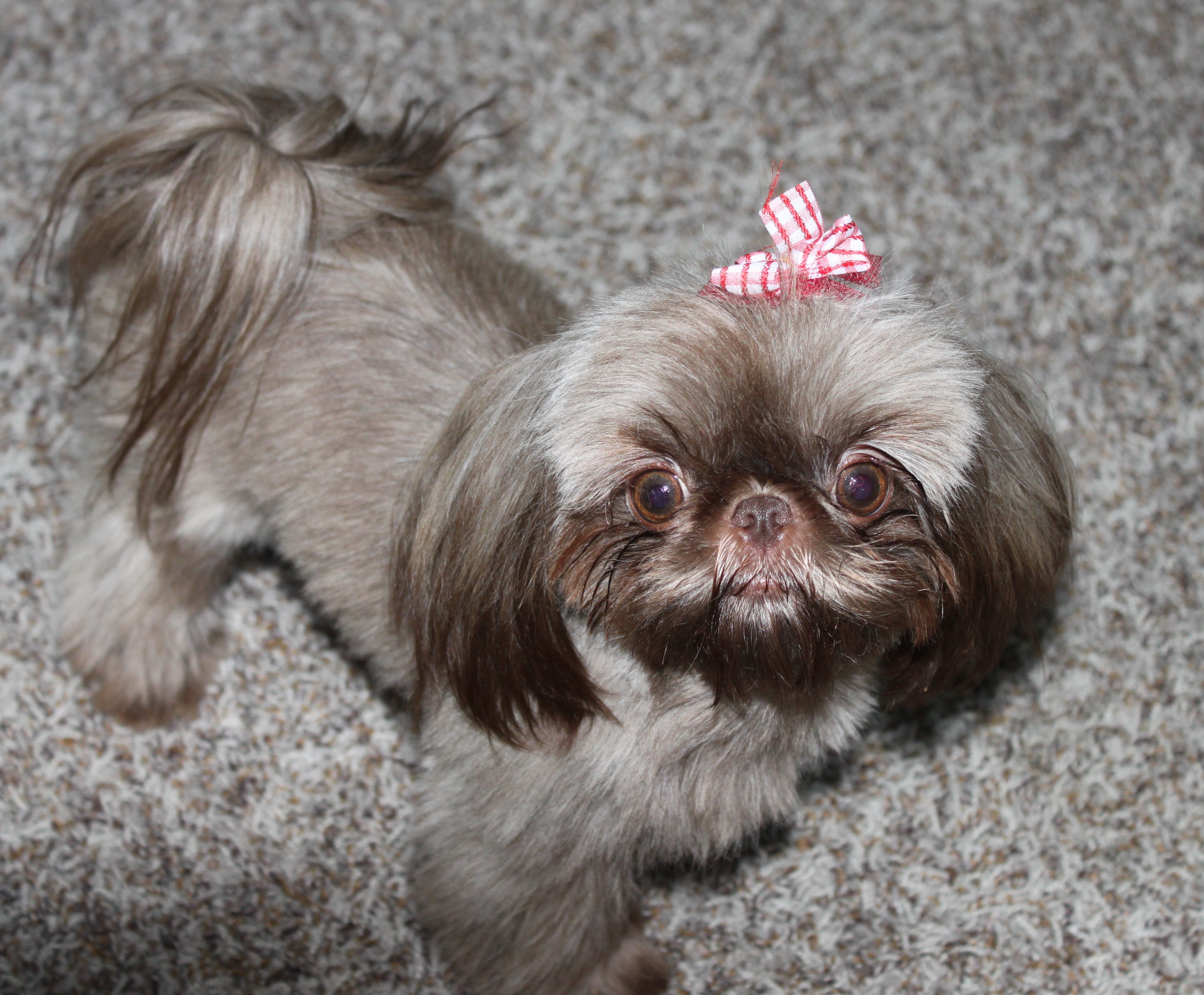 Capri has a Gorgeous Face and Cobby Little Body. Just Look at her Lighter Color.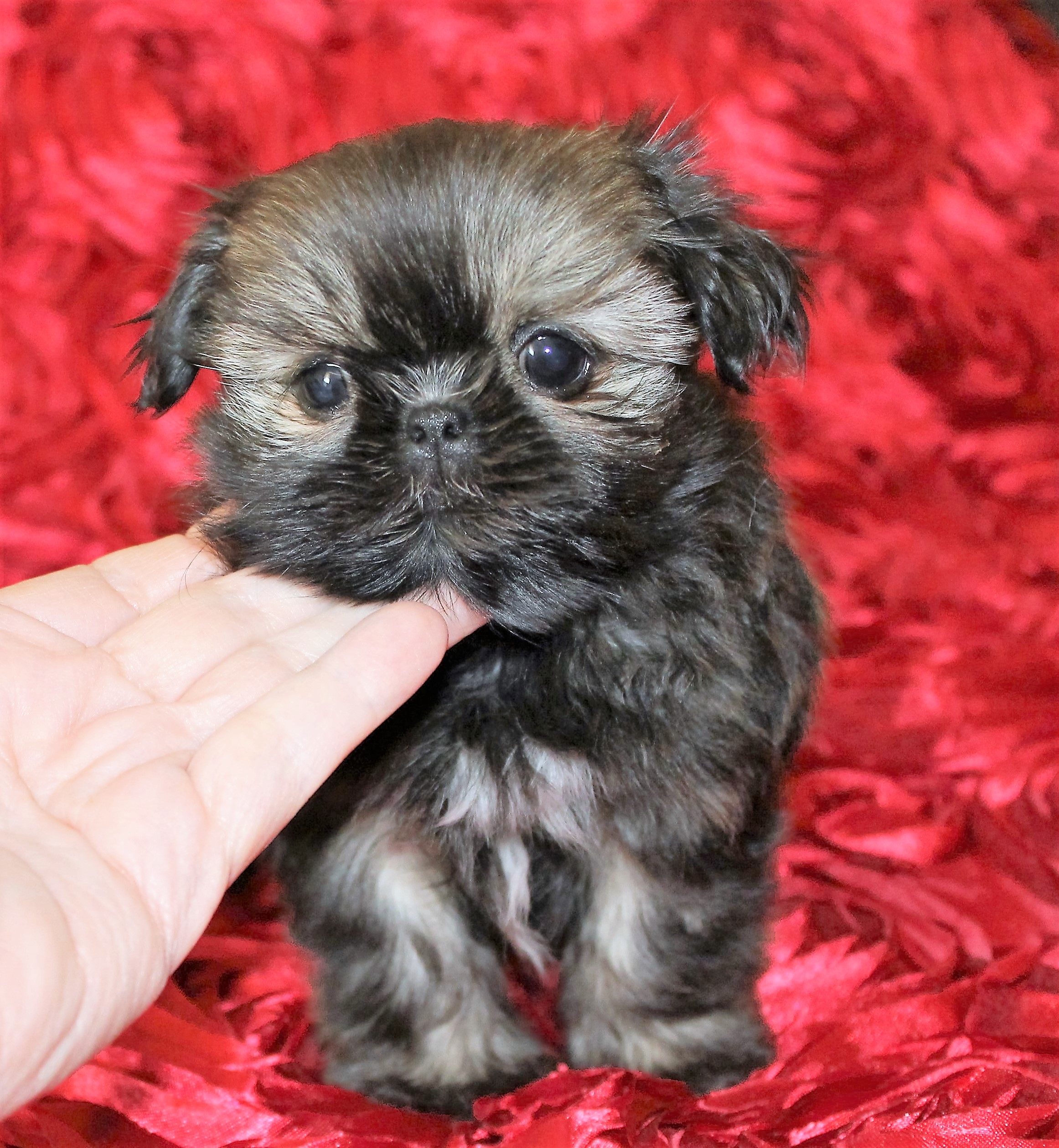 Lilah at just 8 Weeks of Age.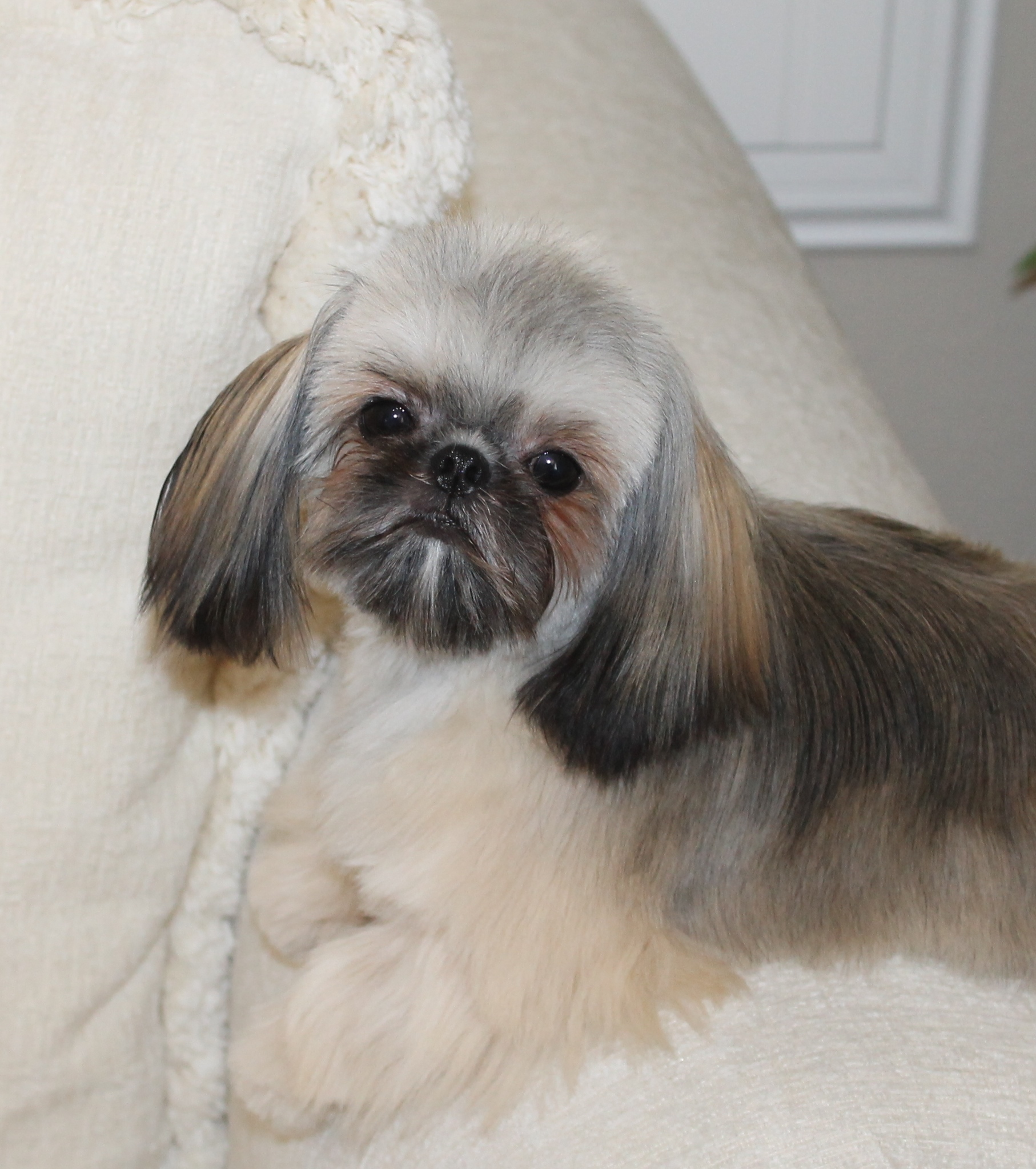 Lilah's First Hair Cut at 5 Months Old.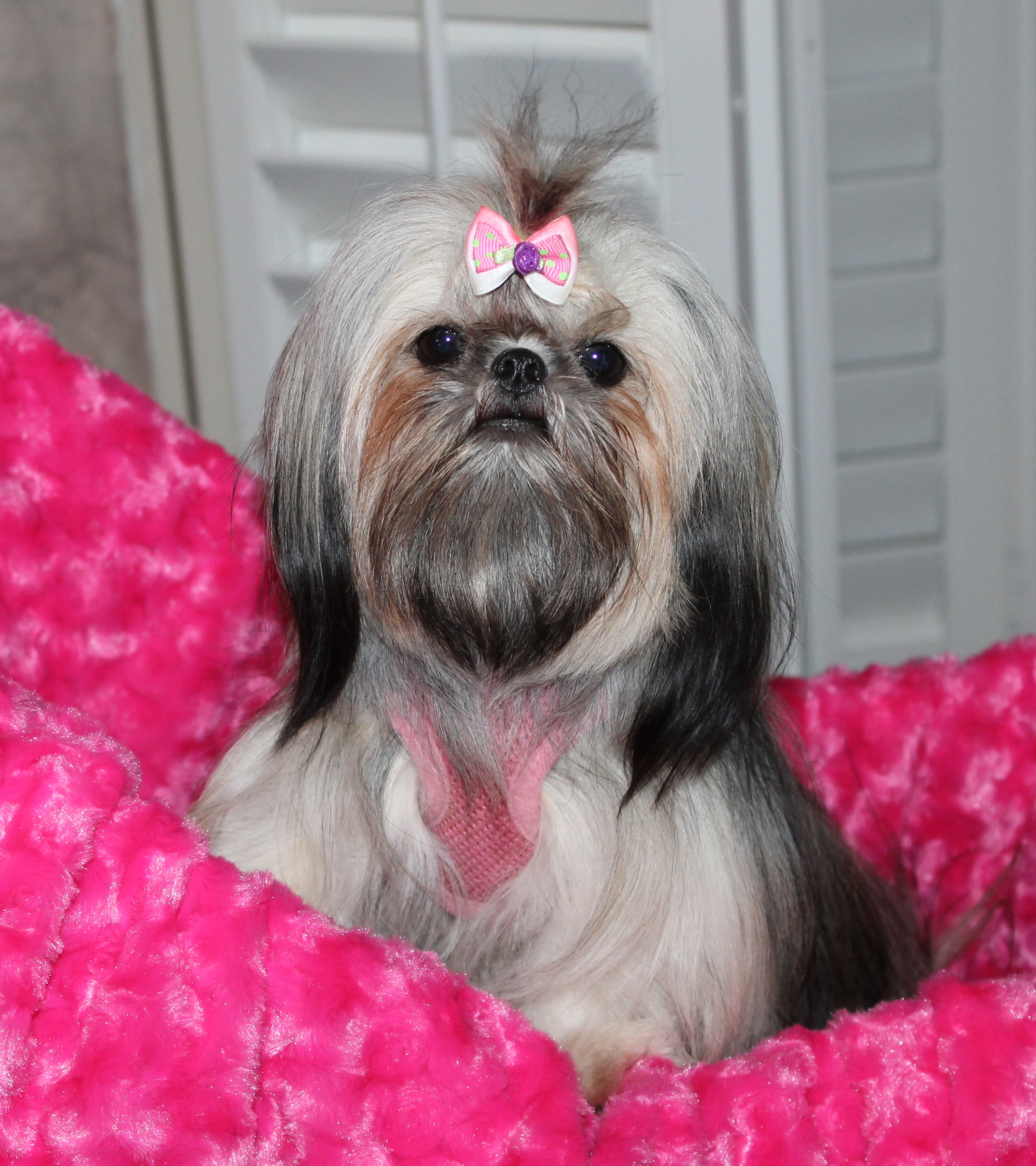 Lilah is 2 Years Old here and is still Under 4 Pounds. Sweet Girl!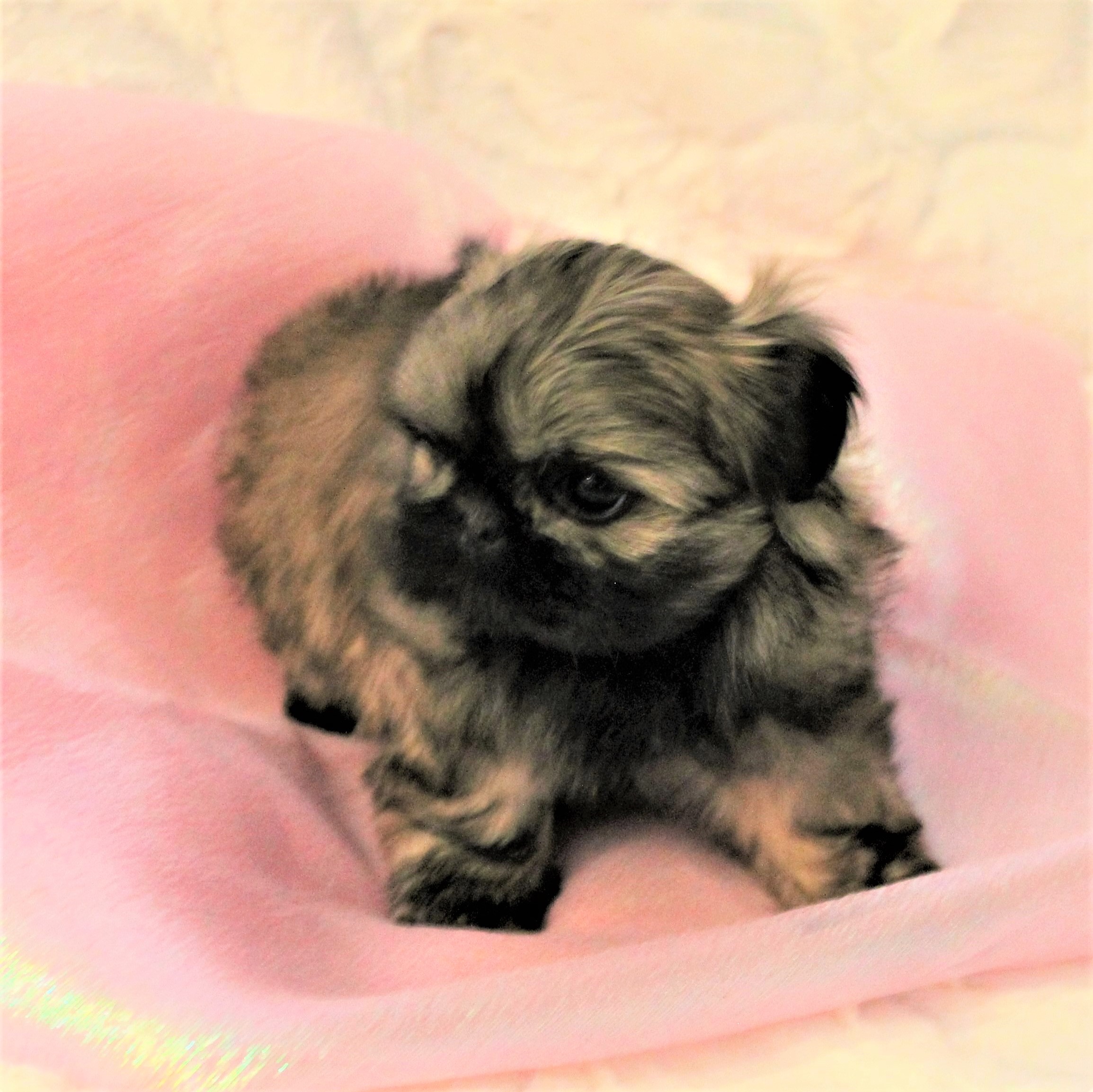 Lucy at 7 Weeks Old.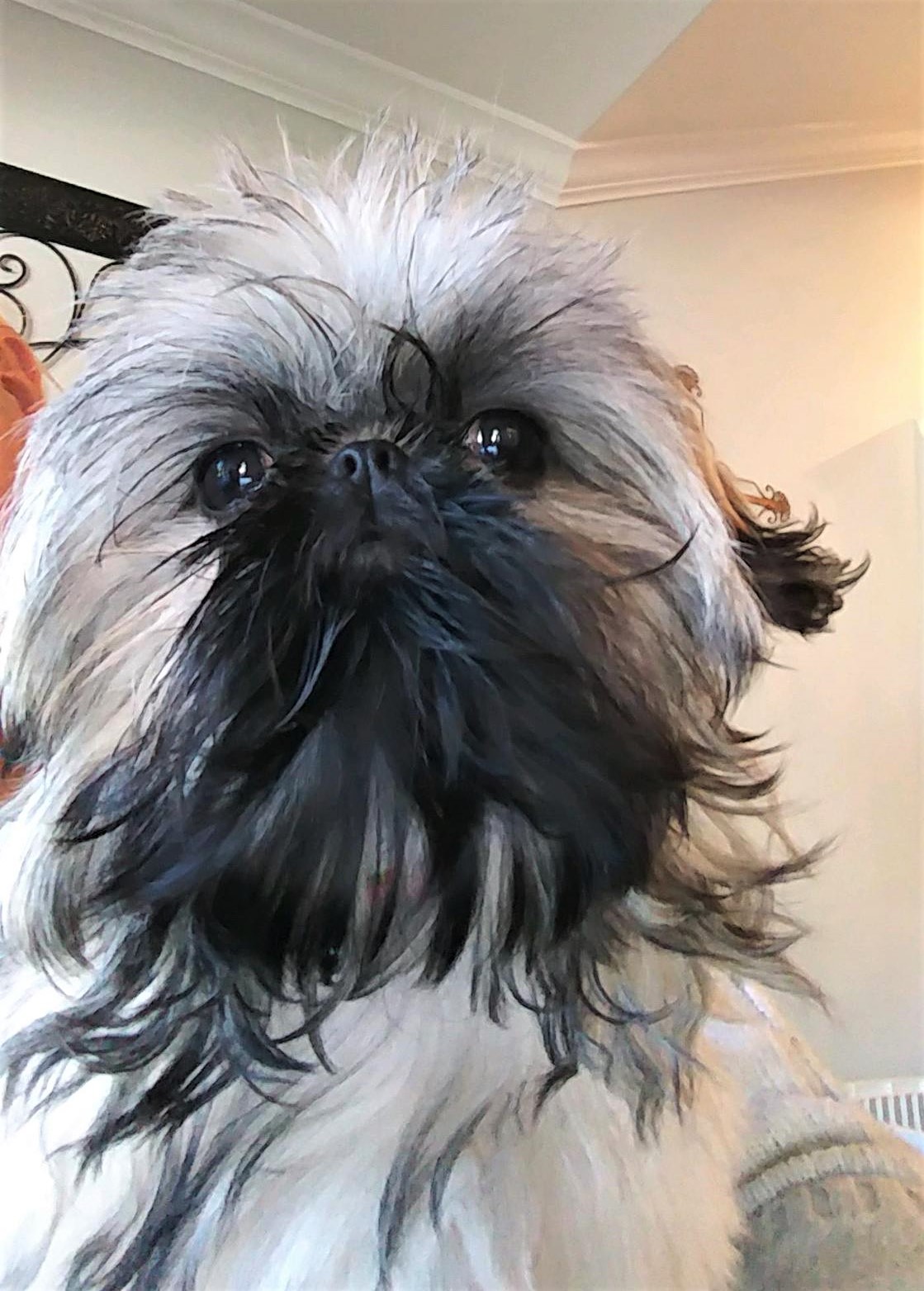 Lucy is a Very Light Cream with A Dark Mask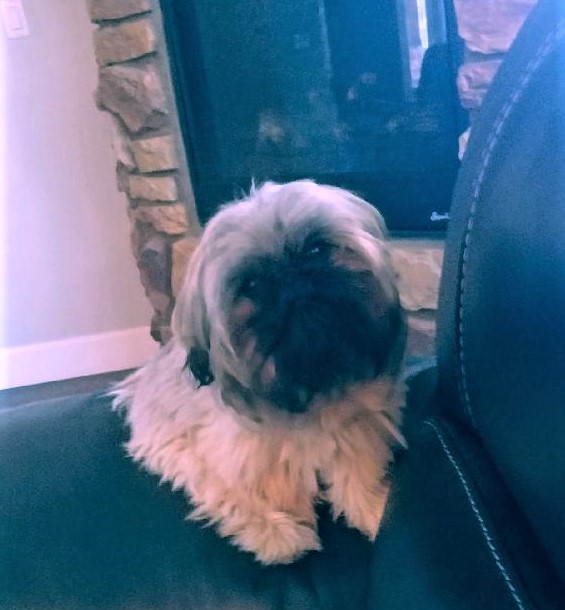 Almost One Year Old.
More pictures coming soon!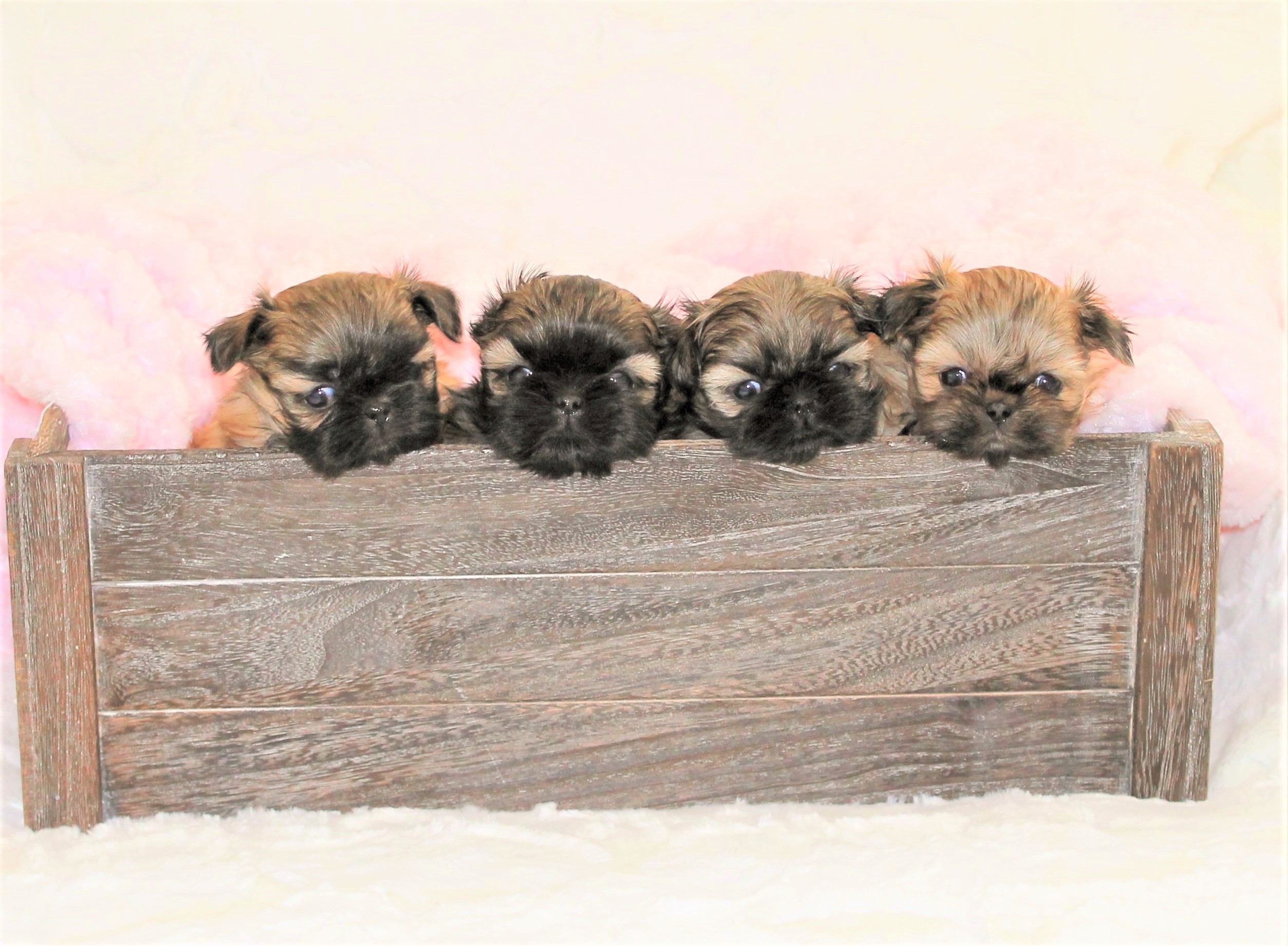 For more information, you may call, text or email me directly at: